Free Classified
Looking to buy or sell something? Please use Dock Street Broker's FREE classified ads page. If you have a boat and are looking to harvest IFQ, or if you have or need deck gear, nets, electronics, etc. you can submit your ad to us by email at manager@dockstreetbrokers.com and we will post it. We can include an appropriate photo as well. Photos should be sent in jpeg format (.jpg or .jpeg). Make sure to include your contact information as you would like it posted in the ad. All ads will be deleted after six months unless otherwise requested.
Dock Street Brokers reserves the right to refuse any ad submitted and makes no representations or warranties of the accuracy of any classified ads submitted.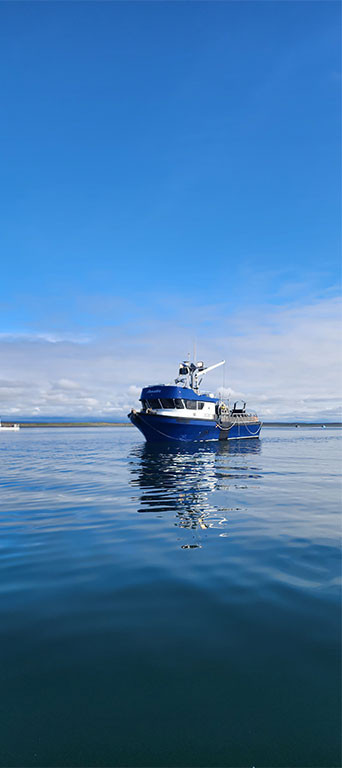 F/V Provider
Submitted: 7/17/23
Looking to fish IFQ halibut 3B/3A, can go combo as well. Looking for clients asap. Packs 25k halibut well iced. Boat is nice and comfy and equipped with Starlink wifi so you can stream movies while we make you money.
David34zn@gmail.com or 907 435 4184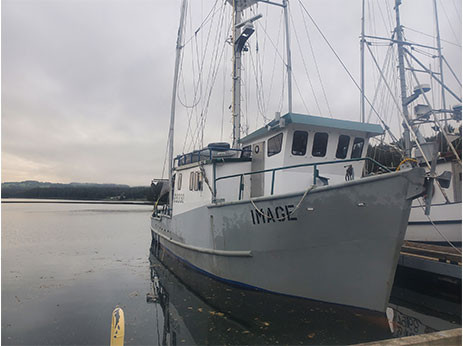 F/V Image
Submitted: 5/16/23
48x15.5. Hook & line and slinky pots. 4A, 3B, BS, CG, WG, and WY. Private stateroom for walk ons. Call or text 907 308 9286.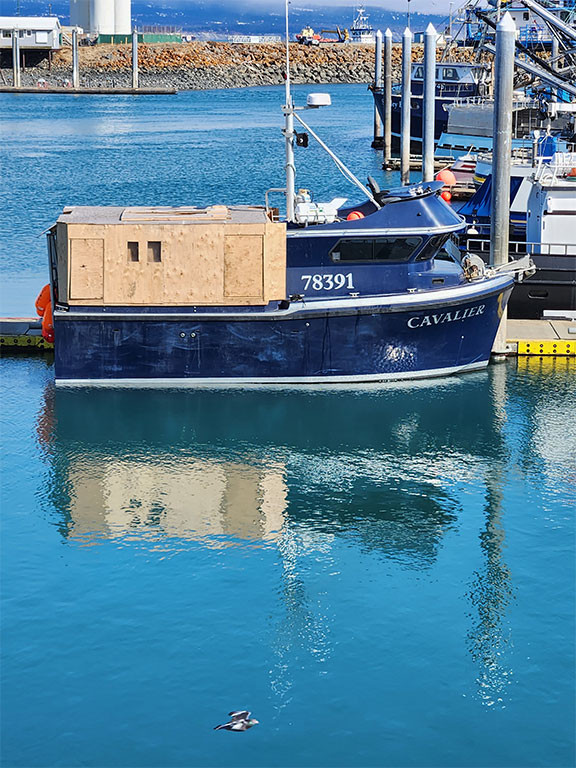 F/V Cavalier
Submitted: 4/6/23
14x32. Ready and standing by to fish your halibut IFQs. 3A and 3B. All class. Walk on or hired skipper. Packing capacity at 20k. Contact Captain David at 907 299 4780. or email at David.basargin@yahoo.com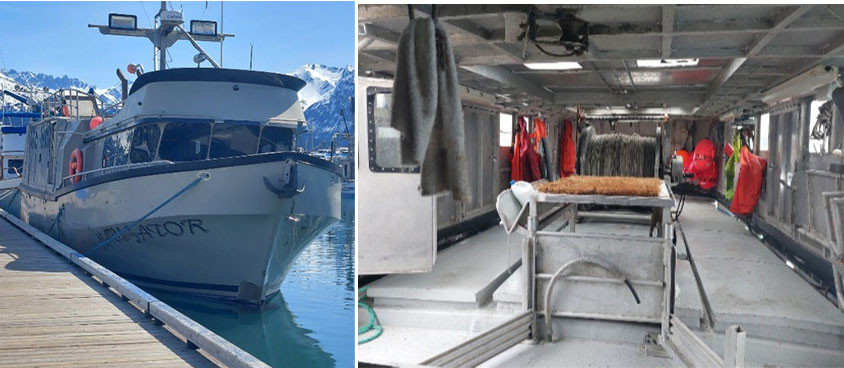 F/V Navigator
Submitted: 3/20/23
F/V Navigator based out of Seward, Alaska looking for 3A Halibut to catch, walk ons available, set snap-on and blinkers. Contact Eros Kuzmin @ 907 268 7910.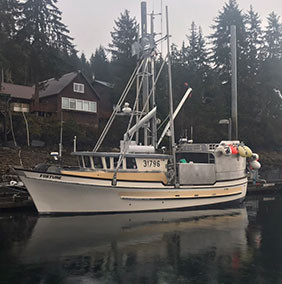 F/V Fortune
Submitted: 2/13/23
FV Fortune is ready to harvest your IFQs. Very fast and very efficient operation. It's a comfortable clean and safe boat to be on! Vessel is set up for slinky pots and hook and line. Competitive rates, call Anthony Sine 907-738-zero nine three six.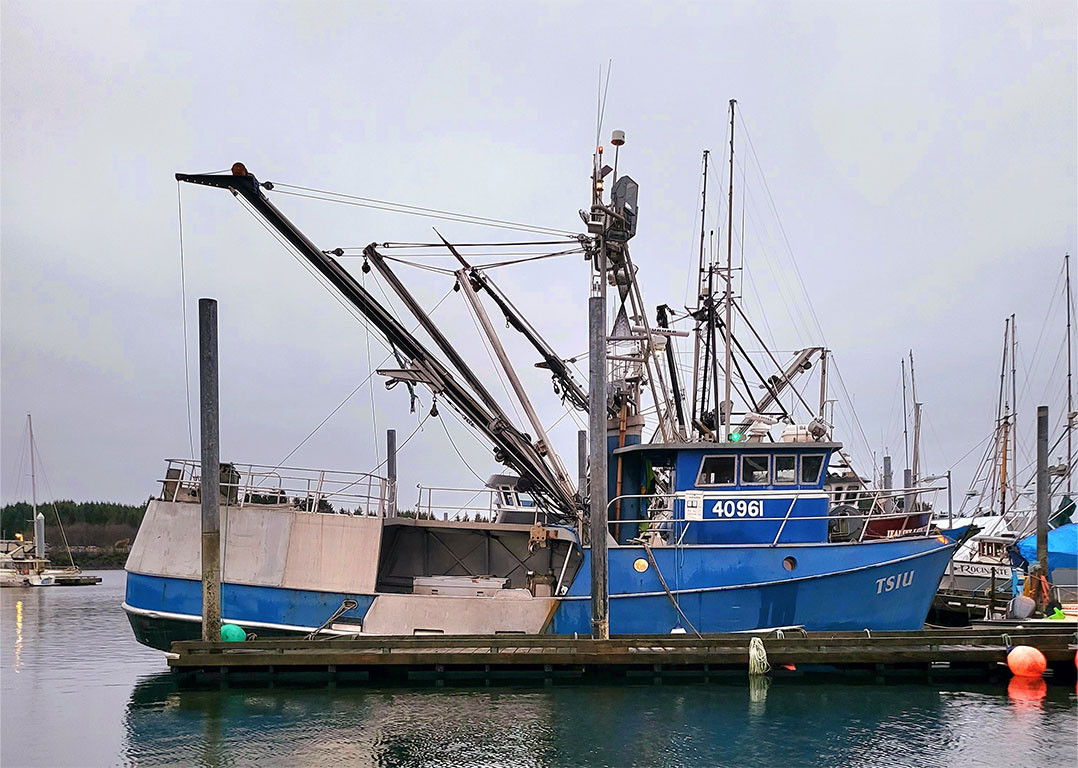 F/V Tsiu
Submitted: 2/10/23
58' IFQ charter vessel available for EMT, walk-ons, and hired master. Looking to fish A, B, and C class quota in CG,WY, and SE. Set up for slinky pots and snap on. Private stateroom with starlink. Rates vary by area. Contact Dane Tebo. Call, text and WhatsApp (757) 534-8712. midnightmenders@protonmai.com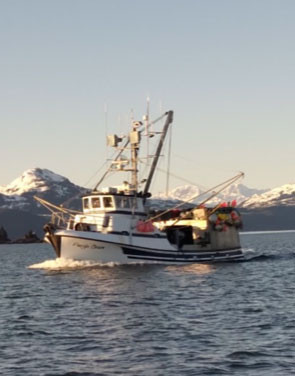 F/V Freja Dawn
Submitted: 3/2/22
The Freyja Dawn is a 48' Whaleback Delta LeClercq longliner available to fish WY sablefish and 3A halibut, B & C class. Set up for snap or fixed longline and slinky pot gear; combo trips available. Packs 40k blackcod, 35k halibut. Open to EMT/Covid transfers/walk-ons; private state room available. Experienced skipper and crew based in Cordova, close to fishing grounds. Competitive rates, for details call Make at (907) 346-7838 or email at makenaotoole@yahoo.com.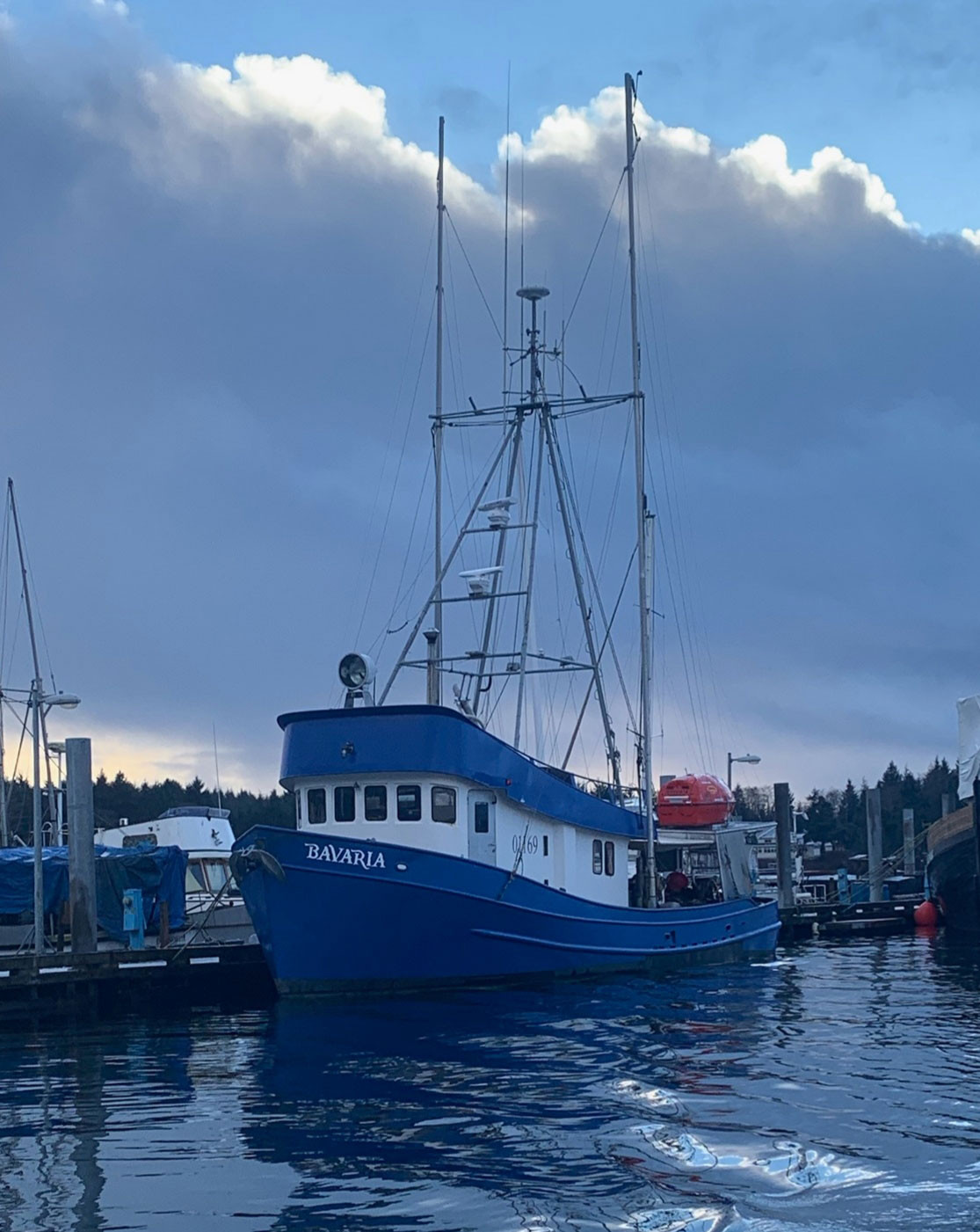 F/V Bavaria
Submitted: 2/24/22
54' steel longliner set up with slinky pots. Looking to fish SE, WY, and CG black cod and 2C and 3B halibut. Contact Josh Rhoades 907 942 2450 email: jrrhoades11@gmail.com.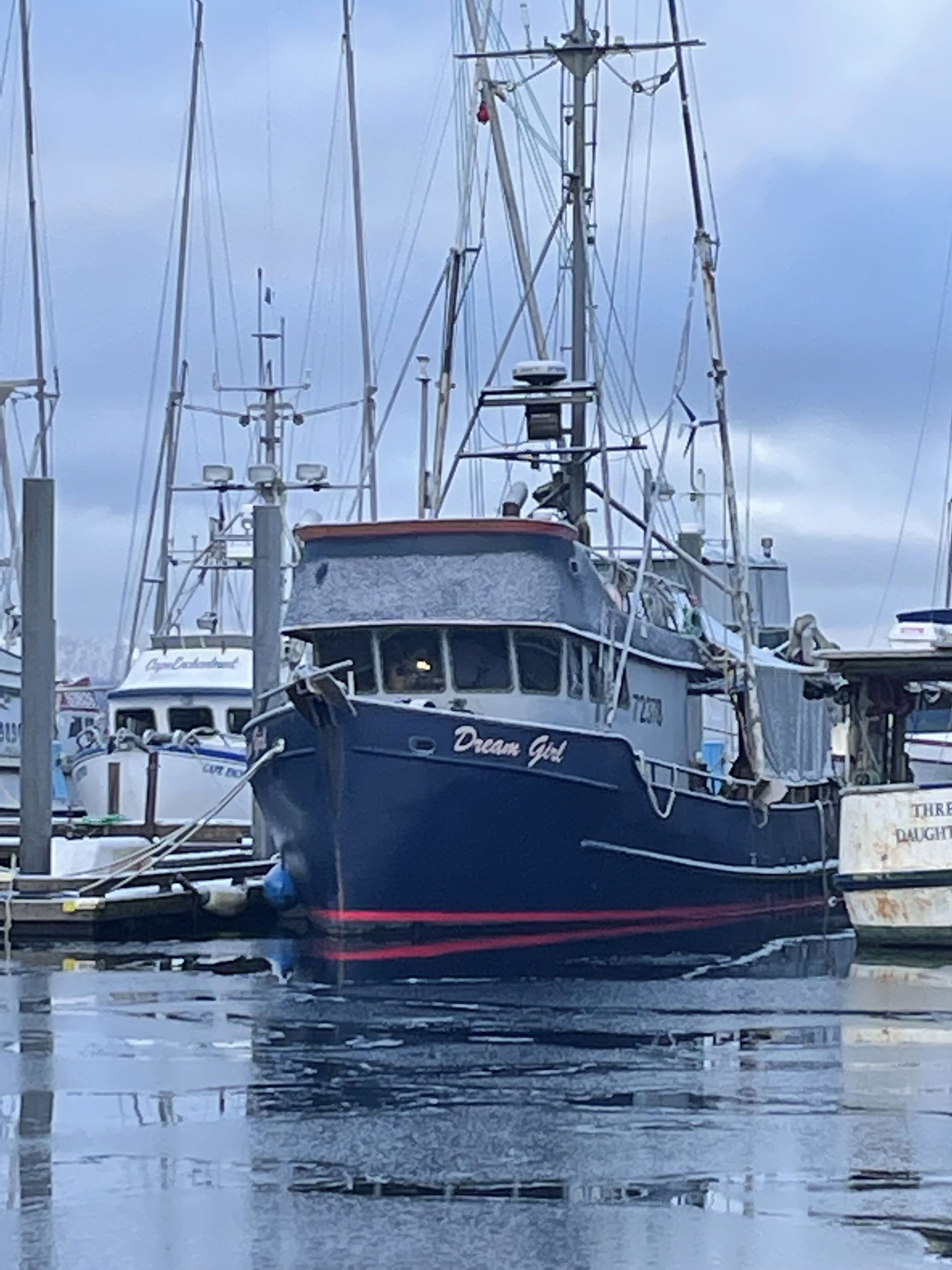 F/V Dream Girl
Submitted: 2/3/22
F/V Dream Girl is looking to fish your quota in WY, CG, 3A, 2C-A,B & C class quota. EMT or walk-on with private stateroom. Open availability spring, summer and fall of 2022. Experienced skipper and crew. Any questions contact Blair Martens (907) 738-5868 or fvdreamgirl@yahoo.com.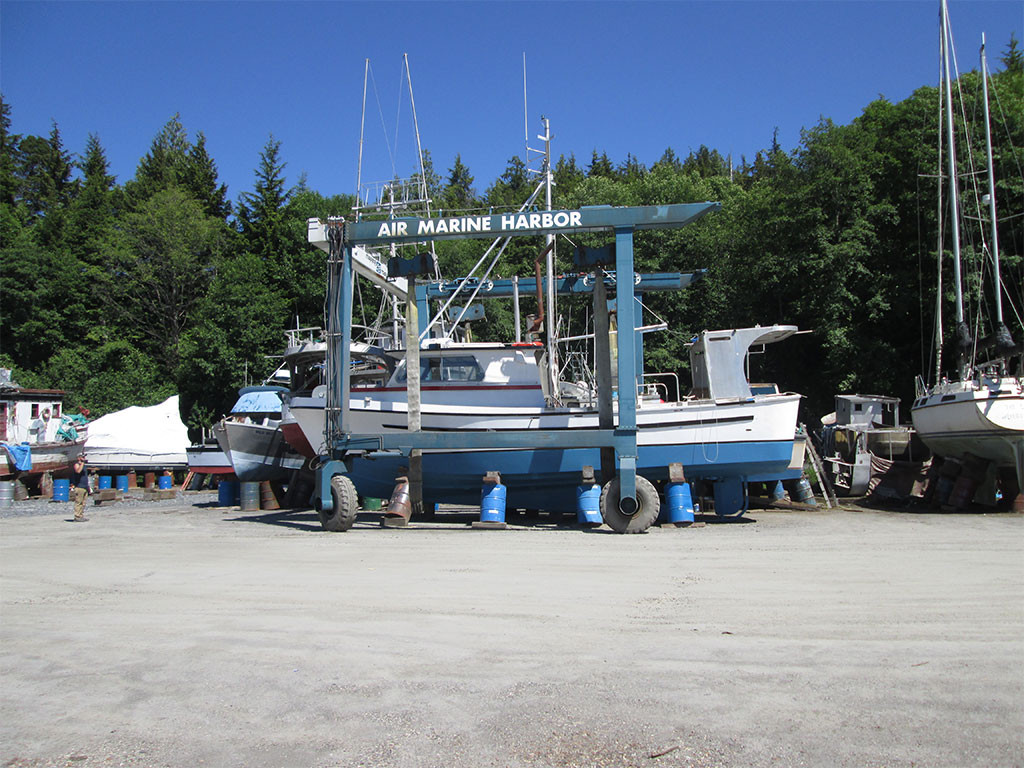 F/V Maneewan
Submitted: 1/31/22
42' troller longliner available to fish 2C and 3A halibut, SE blackcod and Clarence Strait blackcod. The Maneewan is set to longline pots as well as hooks. Contact Wesley Slattery call or text (907) 617-9089 or (907) 821-3559. Email at wesedb@yahoo.com. Call or email for rates and schedule.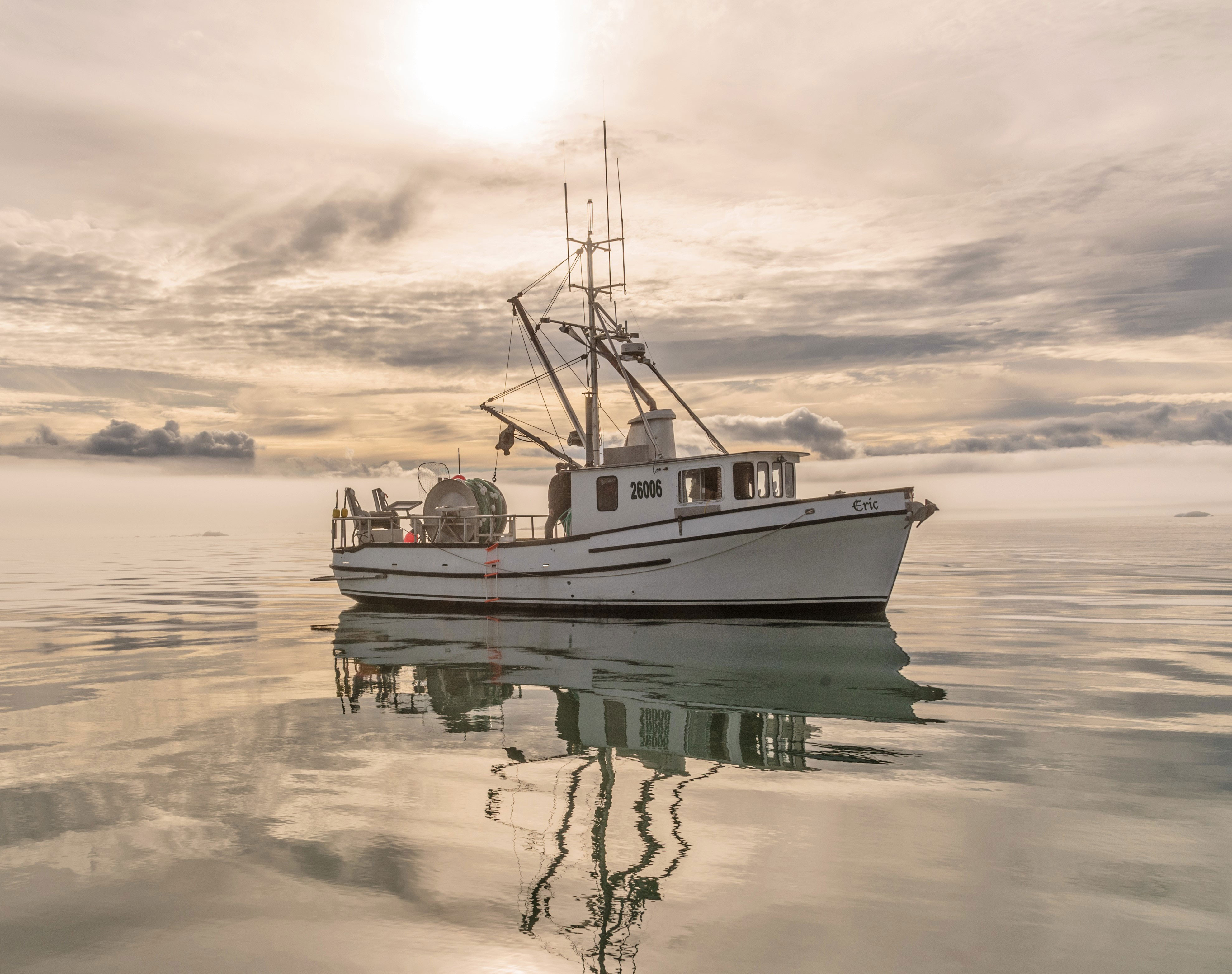 F/V Eric - 38' IFQ Charter Vessel
*Competitive Rates Due to Direct Market Sales*

Submitted: 3/4/21

Available to fish, "C class" - 2C Halibut: May 15th - June 15th (possible availability in October). 20% flat fee (based on cannery pricing at time of fishing). Looking for medical transfers and covid hired master transfers. Owners: Peter and Chelsea Keutmann. Cell phone: 907-518-1390. Email: info@seatoshoreseafood.com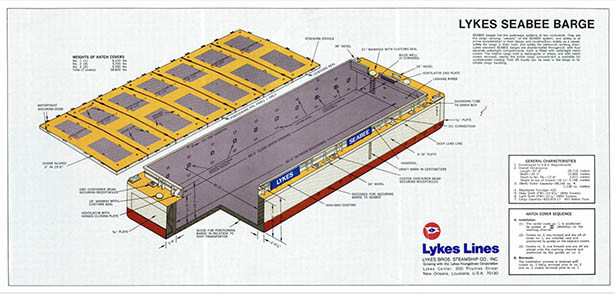 Barges Available for Lease
Submitted: 10/8/20
Navy-built steel See Bee Lash barges available for lease. Built by Lykes in New Orleans, LA in 1970. Very little use and maintained to United States Navy standards. Dimensions: 97.5' x 35', with draft of 2' - 10.5'. Recently inspected inside and out, found to be in above-average condition. Regularly maintained. Currently moored in the San Francisco Bay area. Transportation costs to AK have been estimated at appx $18k per day. Insurance required to be held by Lessee prior to any delivery. Minimum lease period of 30 days with flexibility for long-term lease. Lease fee estimated at $1500 per day per barge, app $16 per foot, per day. Purchase options considered. Asking $450,000 for purchase. Photos available. Inquires can be directed to Aaron at 206-789-5101.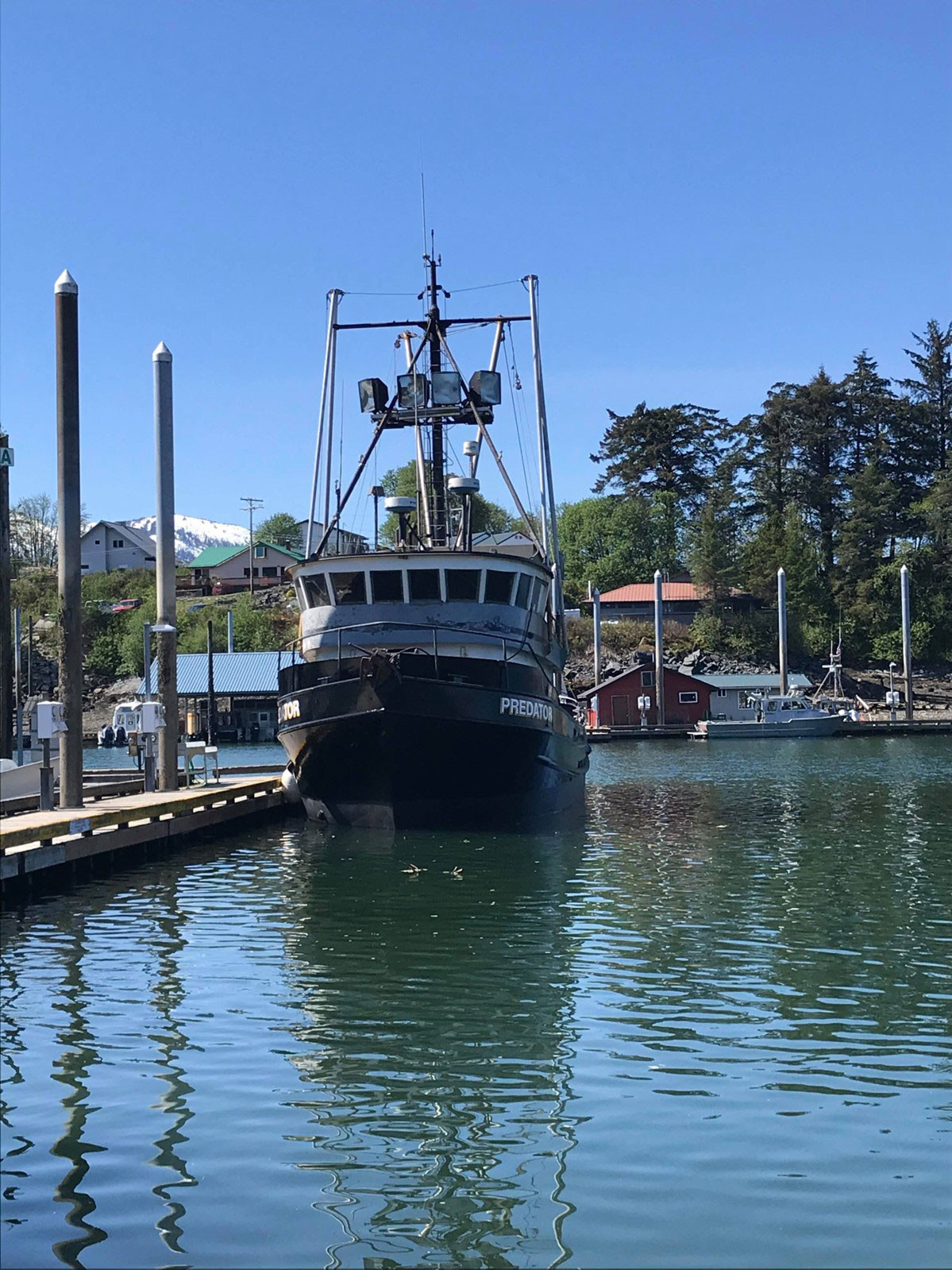 F/V Predator
Submitted: 6/9/20
59 x 19. 2C, 3A, 3B, SE, WY, CG, A, B, & C class quota. EMT or walk-on with private stateroom. Able to do combo pots and hook line trips. Experienced skipper, professional crew. Interested in long-term contracts. Patrick Lane patrickhlane907@gmail.com (907) 299-4595.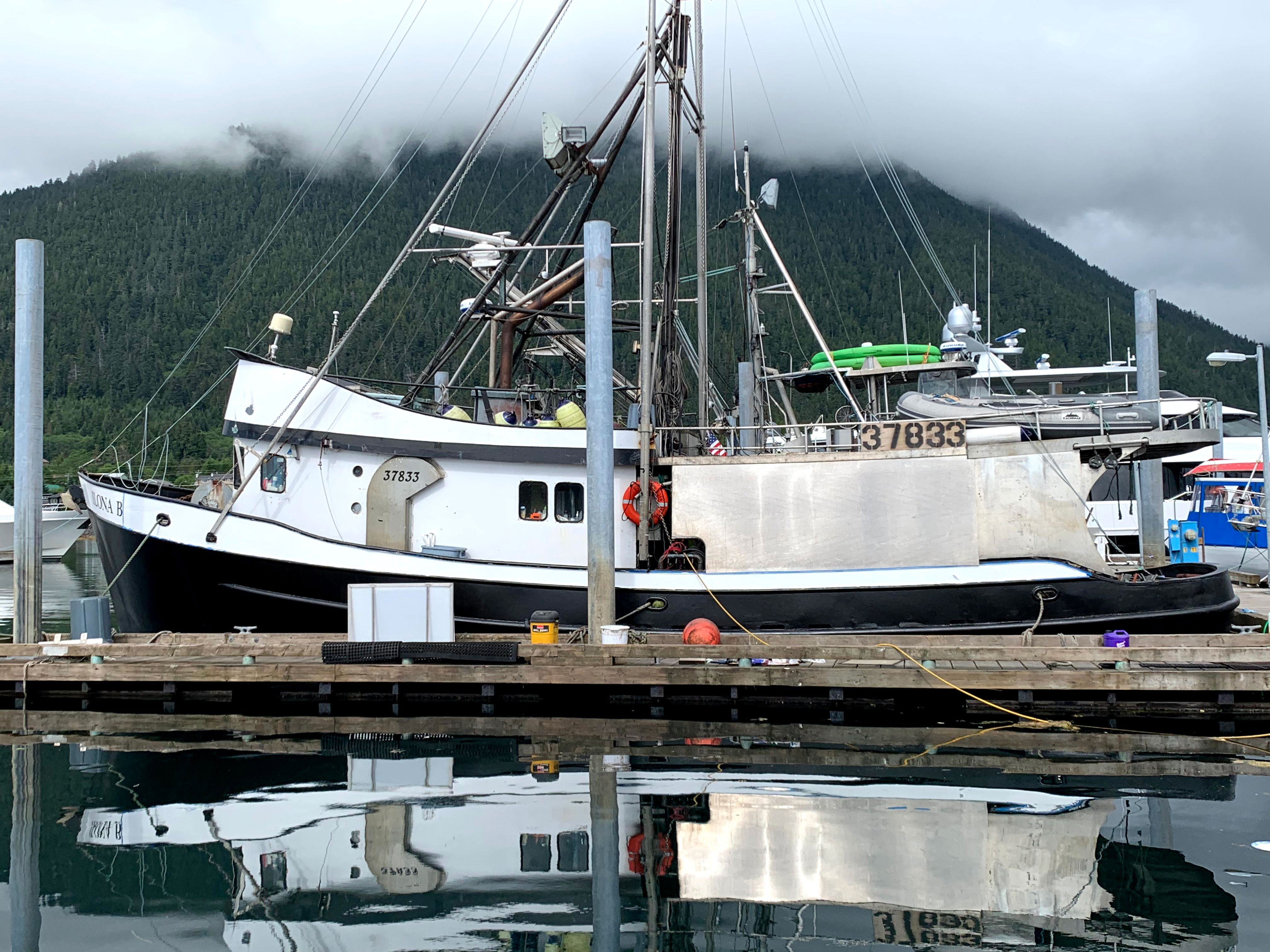 F/V Ilona B
Submitted: 5/29/20
56' steel longliner looking to fish halibut in 2C and 3A. Private stateroom. Rates are negotiable. (907)738-1902 or alaskahook@gmail.com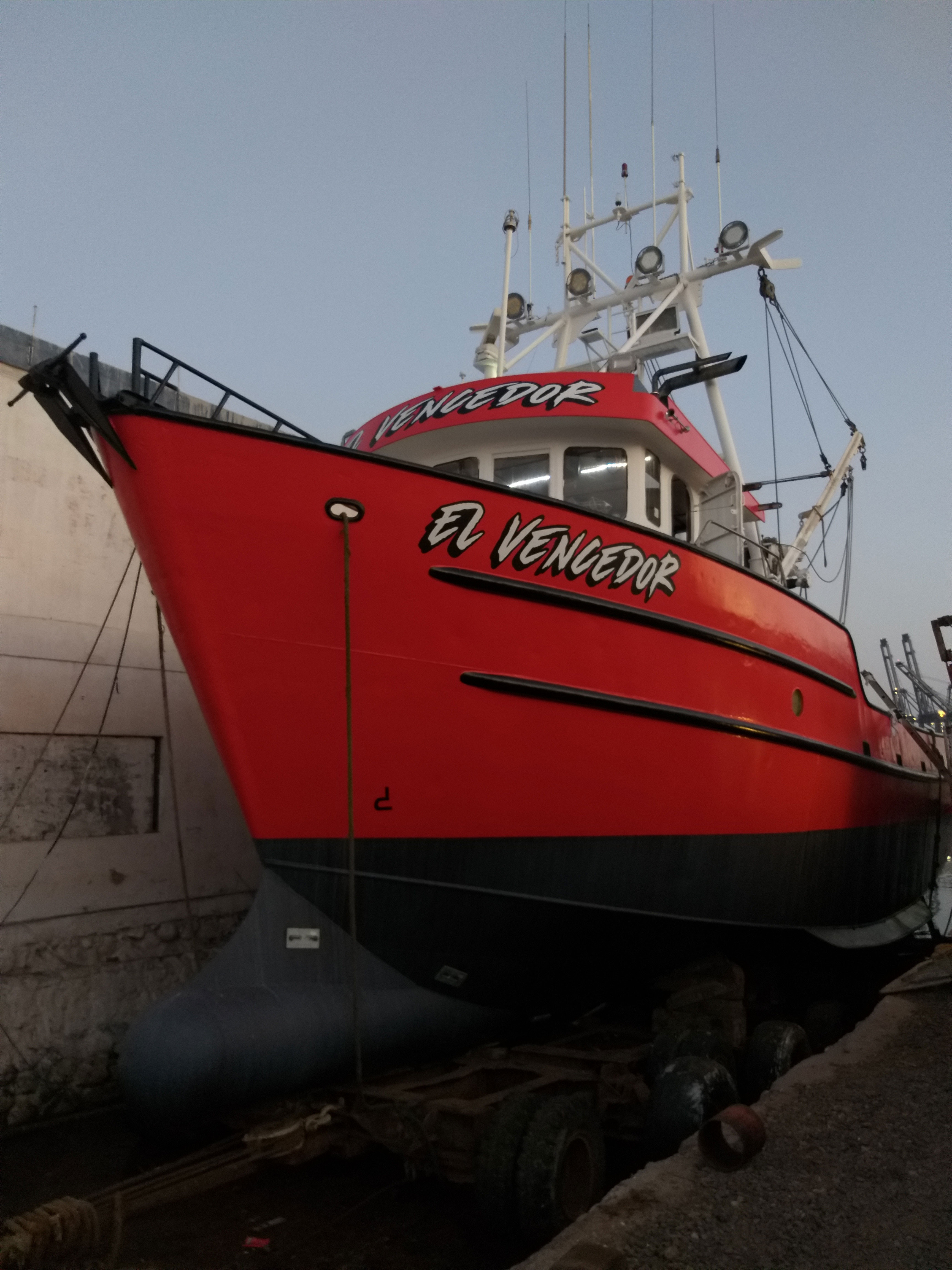 F/V El Vencedor
Submitted: 5/29/20
1989/1990 65'x20' steel tender vessel looking for any tender/freight/dungeness dump boat opportunities. 40-ton RSW system. Packs 115k#, (2x) Crane's, very well maintained vessel! Any questions? Please feel free to contact Chris or Dan. Chris@ (760) 8778041/skippy92ro@gmail.com Dan@ aktrapperdan@gmail.com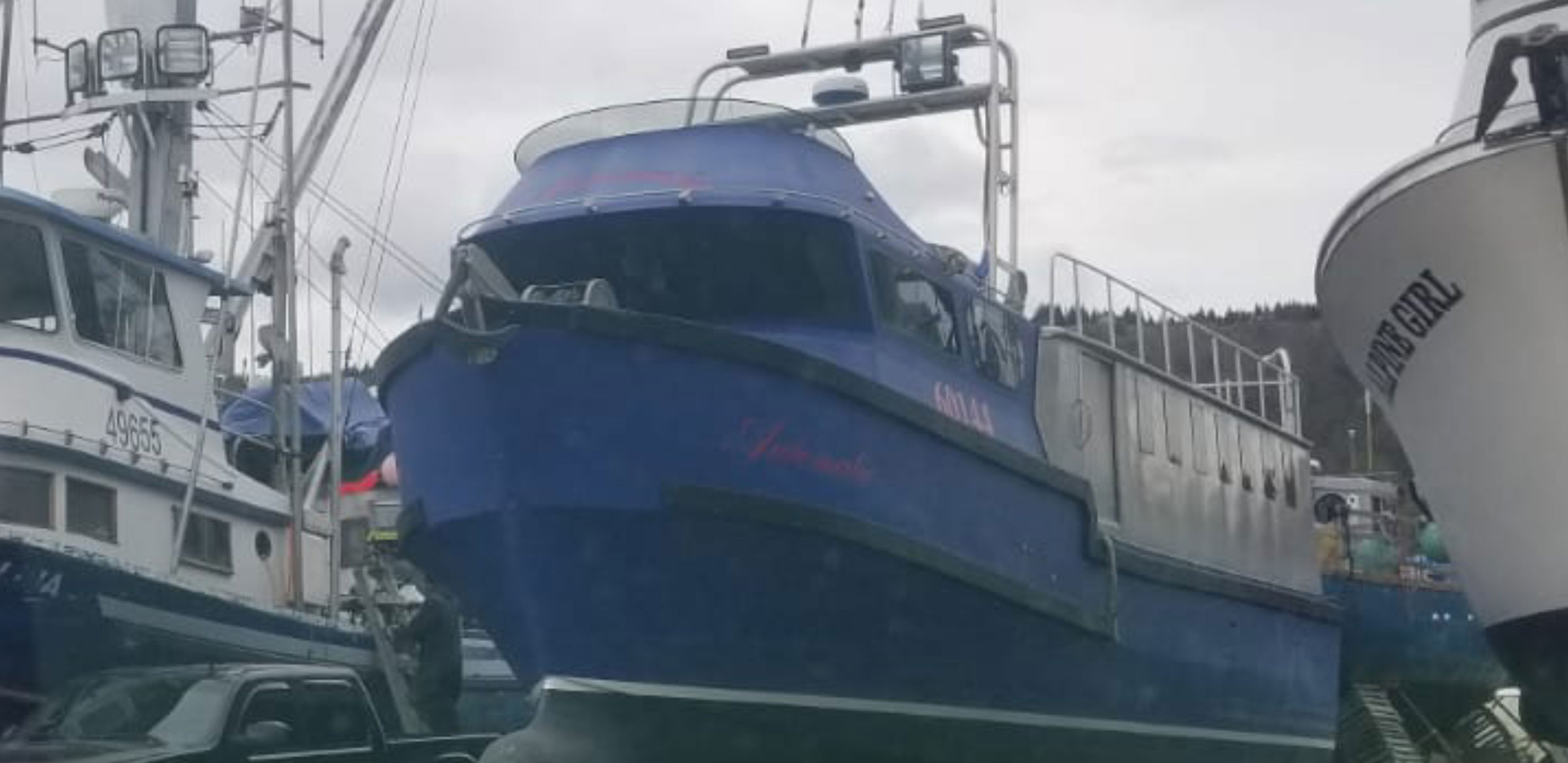 F/V Automatic
Submitted: 4/21/20
48x13. Area 3A, 3B, 4A, 4C and 4D halibut. WY, WG and CR sablefish. Call for rates, walk on or hired skipper. Dia Kuzmin owner operator. Cell 907-399-3070. Email automaticdk1@gmail.com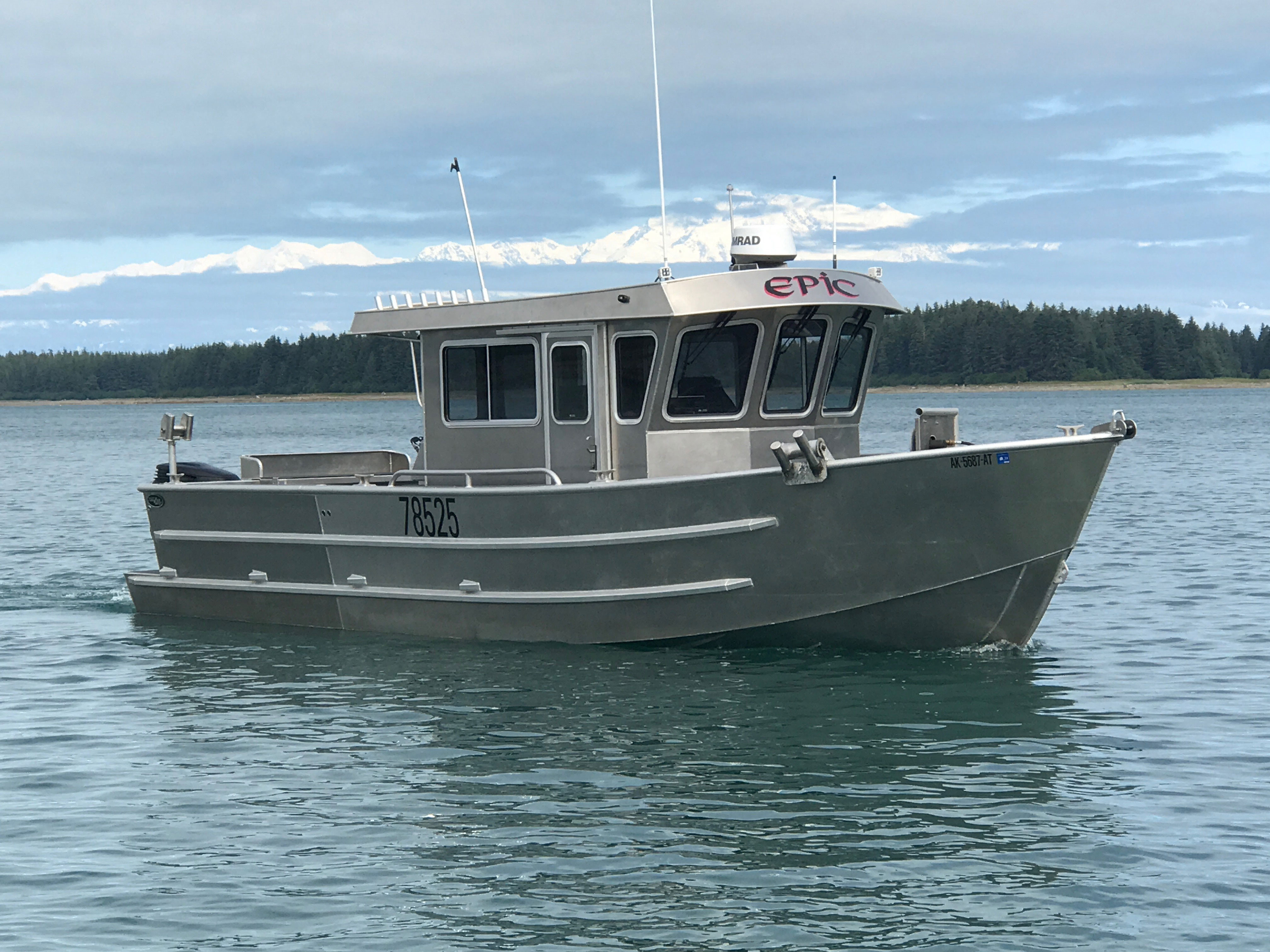 F/V Epic
Submitted: 4/10/20
34 x 12 Epic. 3A Halibut. 40%. Based in Yakutat. Fast, comfortable day fishing. Free, beautiful accommodations. Families welcome! For more details visit www.epicifq.com Vincent Jasobson (907) 723-3551 vincesmellslikefish@yahoo.com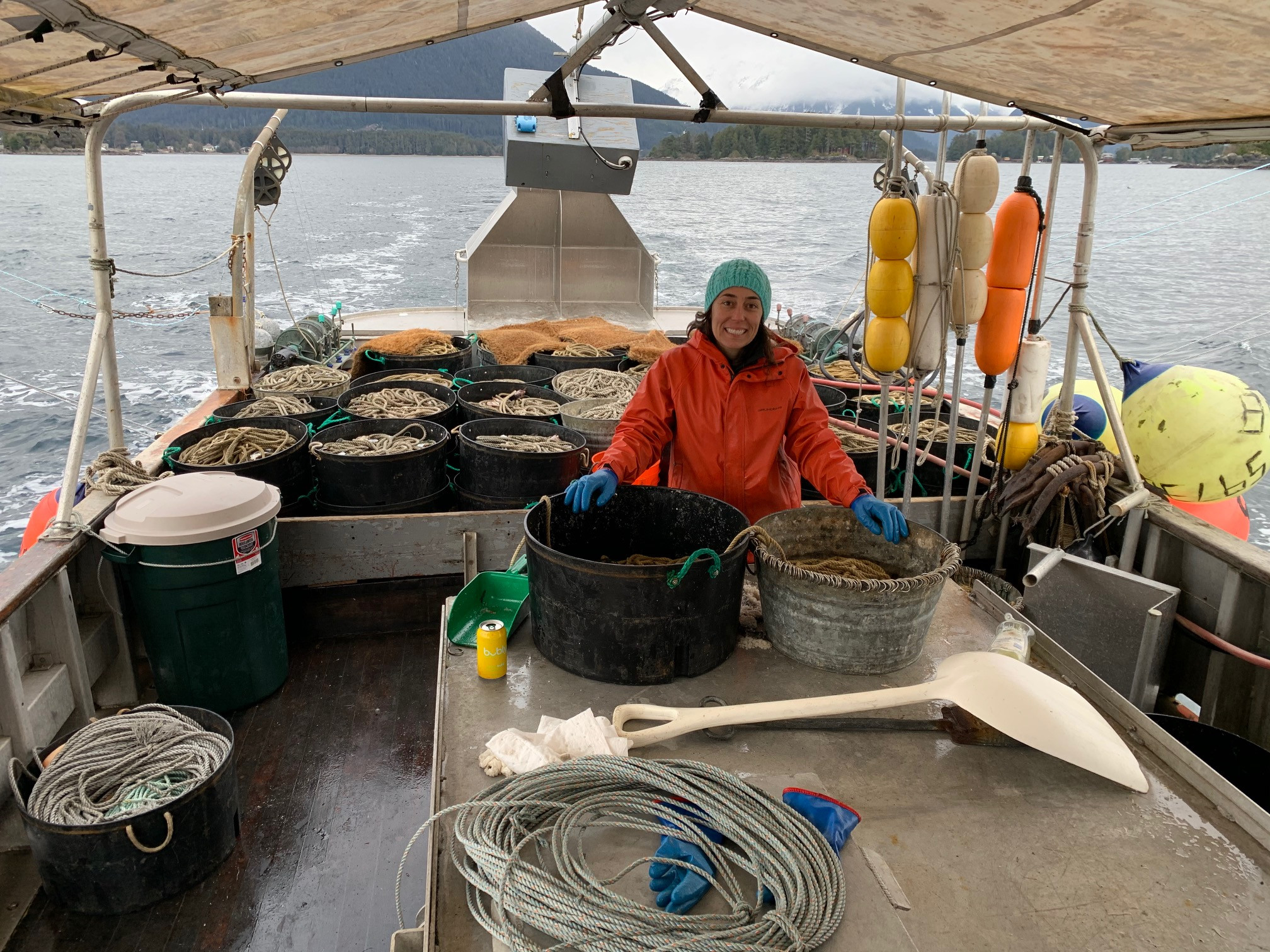 F/V Norfjord
Submitted: 4/10/20
The Norfjord is a 50 foot wood longliner that packs 20,000lbs. We are looking to fish SE Sablefish, 2C and 3A Halibut. Rates are negotiable. Courtney Howard (920) 918-1454.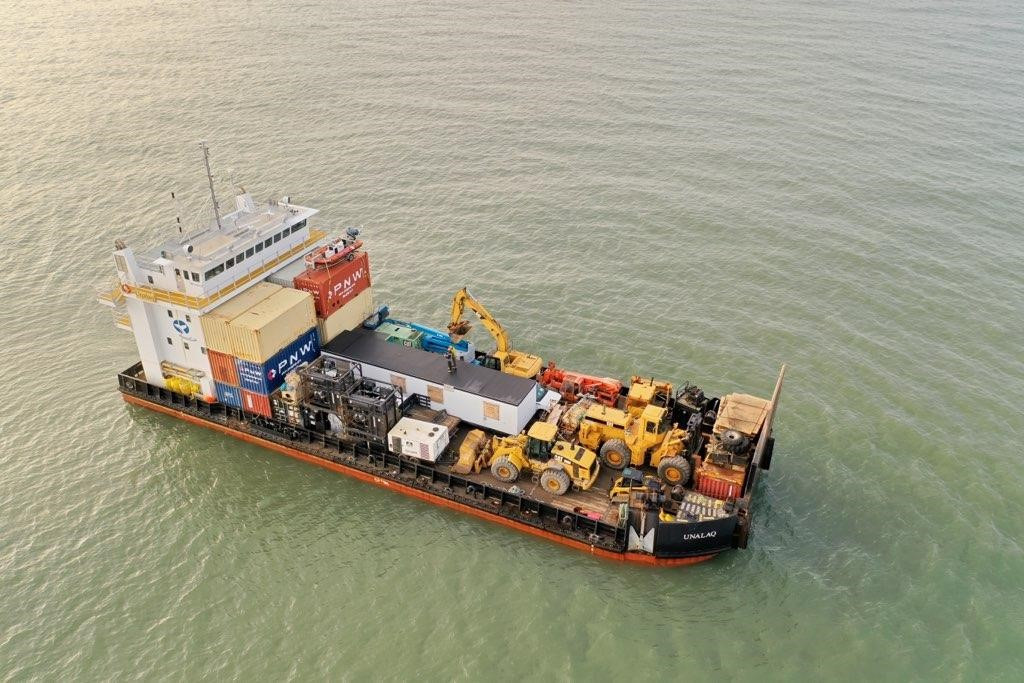 M/V Unalaq
Submitted: 3/4/20
150' landing craft M/V Unalq is available for charter, Seward, Alaska. Services include: Freight, cargo, equipment transport. Remote lodging, dining and project support. Open ocean and near shore geo survey work. Fiber optic cable instillation. Sea floor mapping. USCG and ABS inspected/certified. Passenger accommodations for 10 guests in 5 staterooms, can be increased to 26 utilizing deck housing mods. Crew accommodations for 4-6 in 4 staterooms. Commercial galley with dining/seating for 24. At sea endurance: approximately 50 days running a 24 hour per day operation. Please contact Bowhead Transport: 1-800-347-0049. Email: Christopher.palle@gmail.com Bowhead Transport GM, Captain Chris Palle cell: 541-905-5204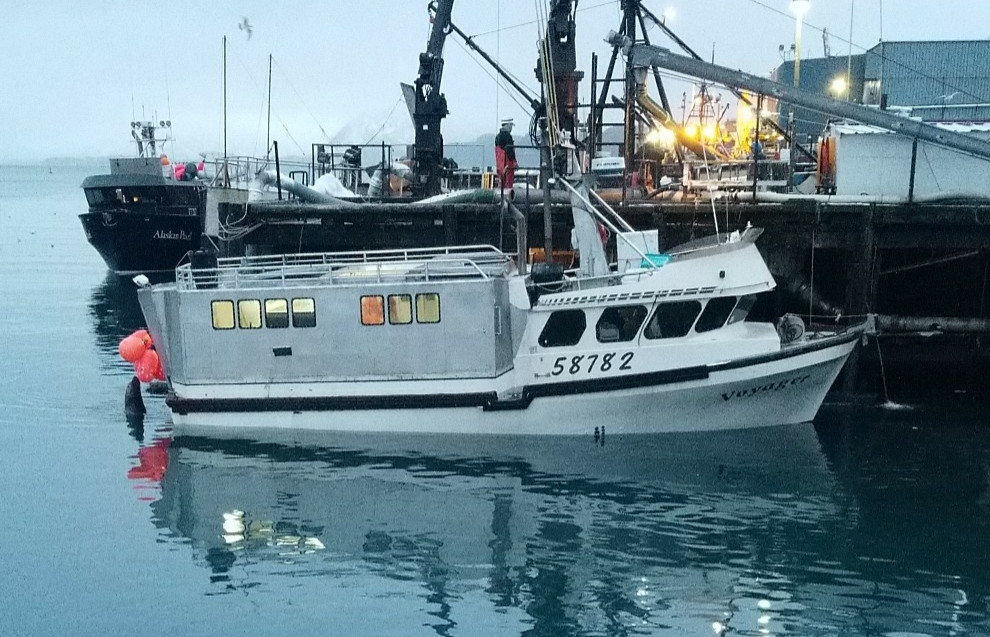 F/V Voyager
Submitted: 2/13/20
42 x 14 Voyager. Packs 15,000 lbs. 3A & #b Halibut. CG & WY Black cod. Call or text for rates. Boat is located in Homer. Mark Reutov (907) 299-5359 markreutov@yahoo.com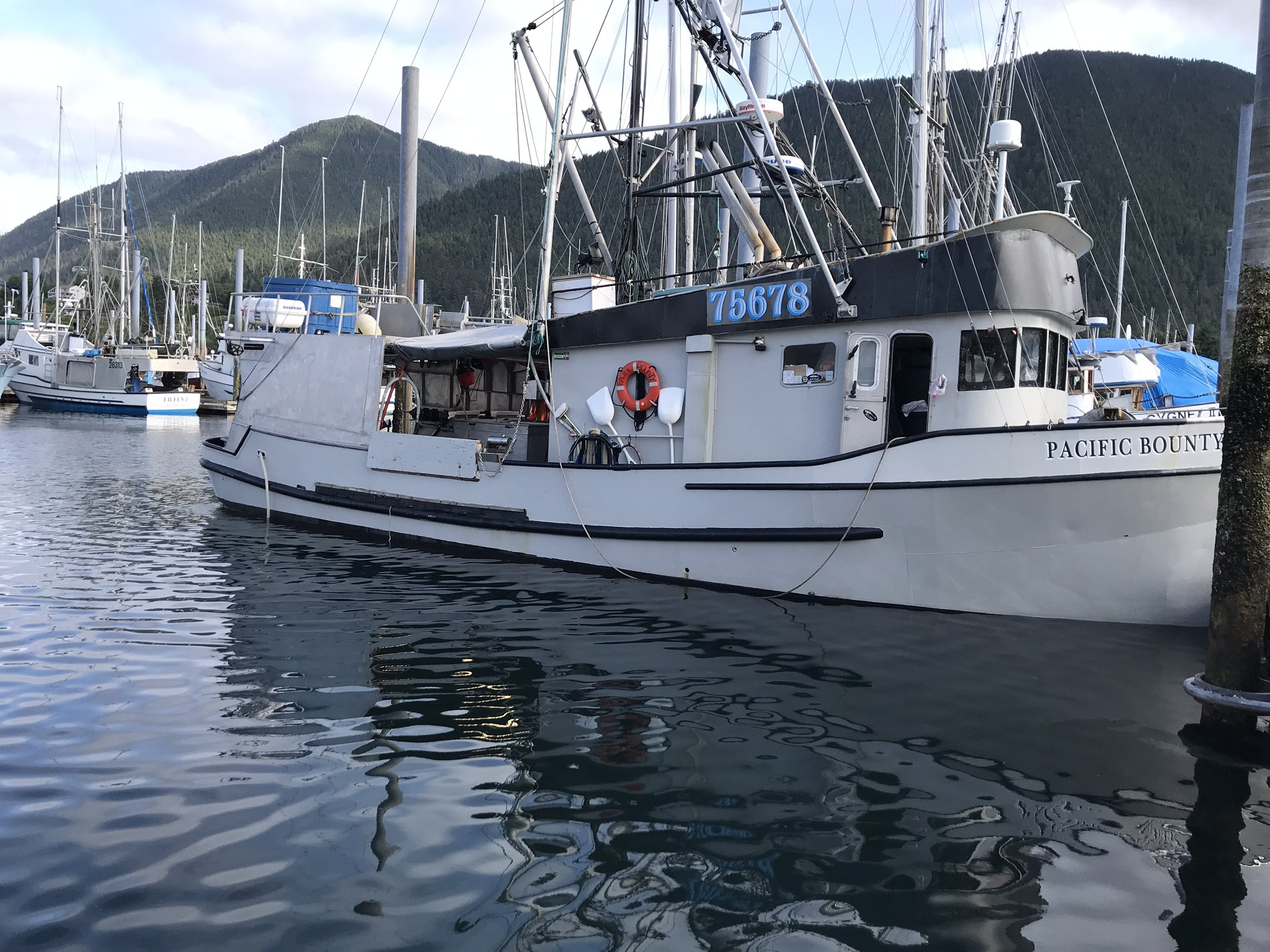 F/V Pacific Bounty
Submitted: 2/13/20
The FV Pacific Bounty is available to fish your quota. 50' steel vessel with knowledgeable captain and young hard working crew. We have openings in SE, WY Clarence Strait and Chatham Strait for the 2020 black cod season and 2C and 3A halibut. Call Dugan at (907) 617-2506 or email at pacificbounty@yahoo.com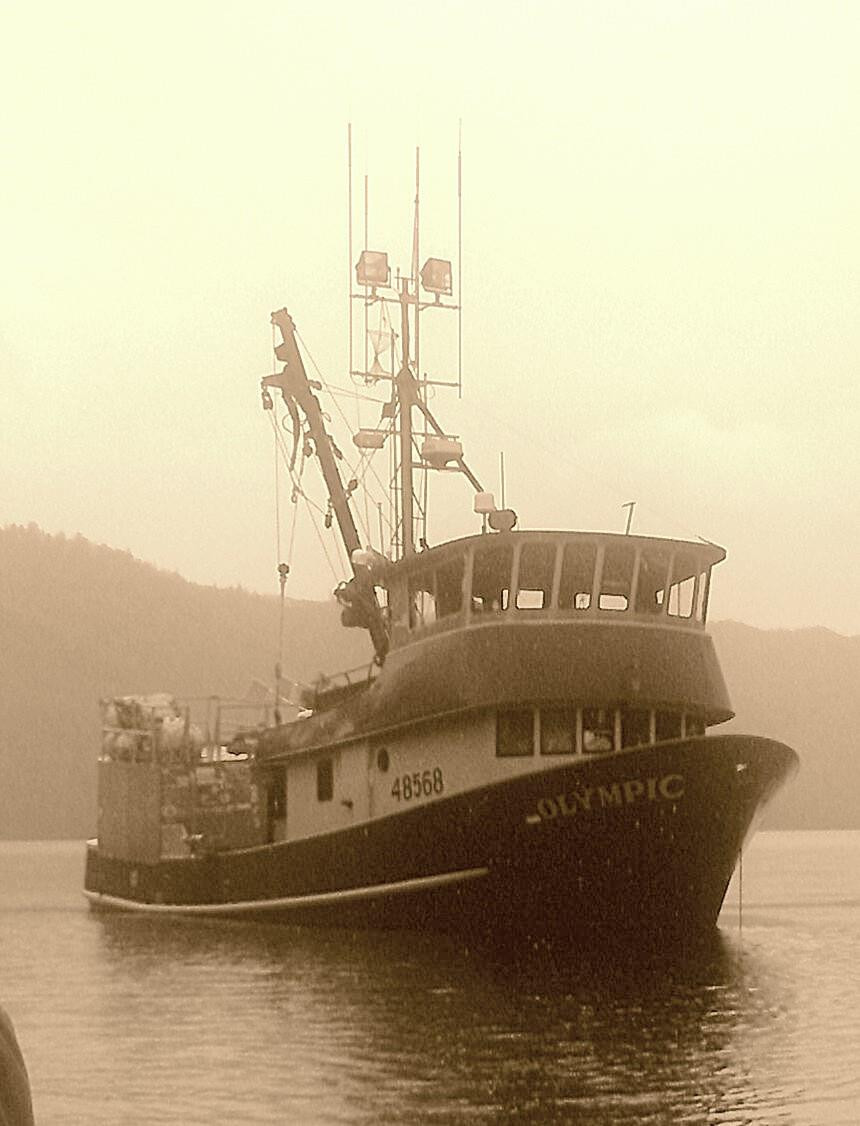 F/V Olympic
Submitted: 1/17/20
FV Olympic is looking for halibut quota to fish (2C, 3A). The vessel has a guaranteed contract for sablefish with some room to take on additional SE black cod quota. 54' steel seiner/longliner. Boat schedule is March-June 1st (SE Longline). Summer: SE Alaska purse seine. Fall: Longline clean up trips. Call Travis Anderson: 206-306-3367 Email: TravAnded@gmail.com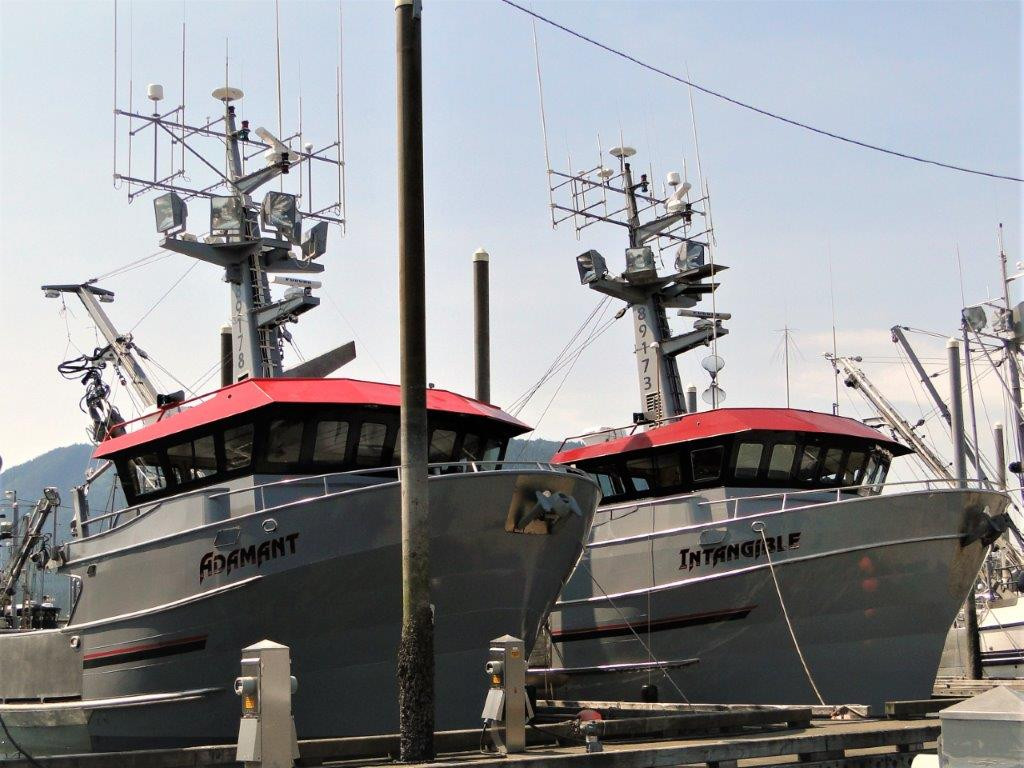 F/V Adamant and F/V Intangible
submitted: 12/31/19
F/V Adamant with Sablefish pots, F/V Intangible with Mustard Autoline available to catch 2020 Sablefish and Halibut IFQs, March til July. Point of contact, email: olefish1@comcast.net





F/V Assassin

submitted: 10/8/19
Medical transfer, hired skipper, walk-ons welcome. Packs 25,000 lbs. Halibut 3A, 3B all classes. Unbeatable rates. Dedicated to quality fish and top dock price. David Ivanov 907-399-1698


F/V Halcyon

submitted: 07/12/2019
Available to fish your CG and WG sablefish. Fishing October 2019 from Kodiak and Sand Point. Pots only. 28 foot wide new vessel. Experienced professional captain and crew. Get it done. Don't feed whales. Contact 907-299-0112 fv Halycon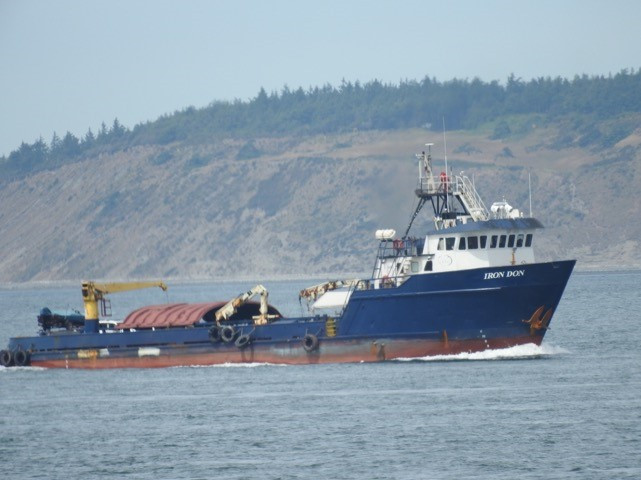 F/V Iron Don
submitted: 07/12/2019
155' steel tender vessel looking for any tender/freight charter opportunities. 95'x30' deck with (3) 7-ton cranes. Packs 375k# with (2) 50-ton RSW systems. Well-equipped engine room, accommodates up to 12. Call Levi at 682-239-0186.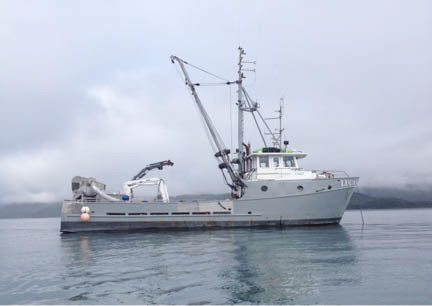 F/V Lucas
submitted: 1-19-2018
L58'xW20'xD5' Seiner/Tender/Work boat. Knuckle cranes on both sides. Deck space L35' x W20. Diesel transfer pump 30Gal/hr on either side, able to pack gas tank. Automatic Transvac fish pump and Marco 10" Capsul Pump U400. Cost Recovery Rigged for Seining. 29' Marco Gripper and Pilkington Deck winch. Hydros: 120 GPMs to the deck. Main burns 7 Gal per hour. 8kts Auxilary Gen. New Jon Deere burns 1.3 gal chilling. 60 Tons Herring 115k Mixed Salmon 4. Super insulated fish holds with sloped floors for easy offload. Easy to portion deliveries and fish species. Satellite Phone, tag phone, Cell/Wifi/4gLTE booster. Equipped with two sonars, Dual Furuno Depth sounder, 70Mile Radar, AIS, multiple VHFS. Five bunk stateroom, Captains stateroom, Life raft, and 9ft Rib with 15hp out board. Available for Herring, or Dungeness. Currently looking for work from mid August to May. Family Owner Operation: Daniel M Patterson Cell 602 four five one 0889 Email Lucasfisheries@gmail.com