Free Classified
Looking to buy or sell something? Please use Dock Street Broker's FREE classified ads page. If you have a boat and are looking to harvest IFQ, or if you have or need deck gear, nets, electronics, etc. you can submit your ad to us by email at manager@dockstreetbrokers.com and we will post it. We can include an appropriate photo as well. Photos should be sent in jpeg format (.jpg or .jpeg). Make sure to include your contact information as you would like it posted in the ad. All ads will be deleted after six months unless otherwise requested.
Dock Street Brokers reserves the right to refuse any ad submitted and makes no representations or warranties of the accuracy of any classified ads submitted.
F/V Assassin
submitted: 10/8/19
Medical transfer, hired skipper, walk-ons welcome. Packs 25,000 lbs. Halibut 3A, 3B all classes. Unbeatable rates. Dedicated to quality fish and top dock price. David Ivanov 907-399-1698


F/V Halcyon

submitted: 07/12/2019
Available to fish your CG and WG sablefish. Fishing October 2019 from Kodiak and Sand Point. Pots only. 28 foot wide new vessel. Experienced professional captain and crew. Get it done. Don't feed whales. Contact 907-299-0112 fv Halycon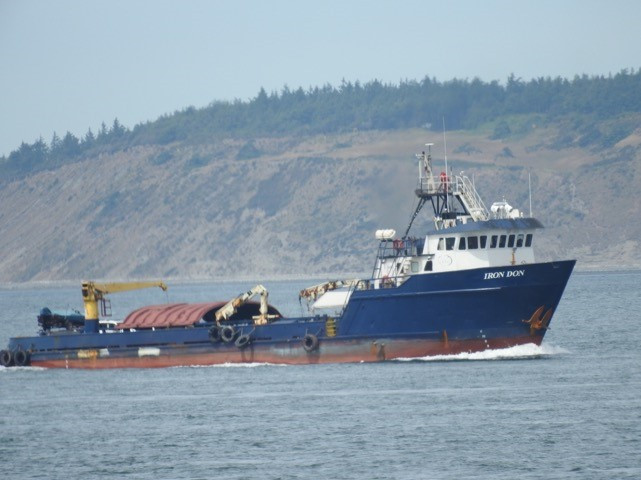 F/V Iron Don
submitted: 07/12/2019
155' steel tender vessel looking for any tender/freight charter opportunities. 95'x30' deck with (3) 7-ton cranes. Packs 375k# with (2) 50-ton RSW systems. Well-equipped engine room, accommodates up to 12. Call Levi at 682-239-0186.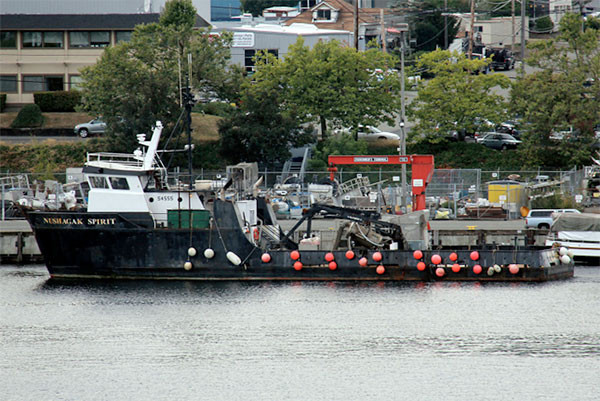 F/V Nushagak Spirit
submitted: 1-29-2018
Nushagak Spirit 110' available for area 4 halibut A or B share. Contact Seth (907)491-1092 or arcticicefisheries@hotmail.com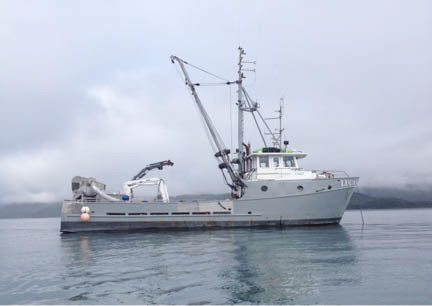 F/V Lucas
submitted: 1-19-2018
L58'xW20'xD5' Seiner/Tender/Work boat. Knuckle cranes on both sides. Deck space L35' x W20. Diesel transfer pump 30Gal/hr on either side, able to pack gas tank. Automatic Transvac fish pump and Marco 10" Capsul Pump U400. Cost Recovery Rigged for Seining. 29' Marco Gripper and Pilkington Deck winch. Hydros: 120 GPMs to the deck. Main burns 7 Gal per hour. 8kts Auxilary Gen. New Jon Deere burns 1.3 gal chilling. 60 Tons Herring 115k Mixed Salmon 4. Super insulated fish holds with sloped floors for easy offload. Easy to portion deliveries and fish species. Satellite Phone, tag phone, Cell/Wifi/4gLTE booster. Equipped with two sonars, Dual Furuno Depth sounder, 70Mile Radar, AIS, multiple VHFS. Five bunk stateroom, Captains stateroom, Life raft, and 9ft Rib with 15hp out board. Available for Herring, or Dungeness. Currently looking for work from mid August to May. Family Owner Operation: Daniel M Patterson Cell 602 four five one 0889 Email Lucasfisheries@gmail.com