Free Classified
Looking to buy or sell something? Please use Dock Street Broker's FREE classified ads page. If you have a boat and are looking to harvest IFQ, or if you have or need deck gear, nets, electronics, etc. you can submit your ad to us by email at manager@dockstreetbrokers.com and we will post it. We can include an appropriate photo as well. Photos should be sent in jpeg format (.jpg or .jpeg). Make sure to include your contact information as you would like it posted in the ad. All ads will be deleted after six months unless otherwise requested.
Dock Street Brokers reserves the right to refuse any ad submitted and makes no representations or warranties of the accuracy of any classified ads submitted.
Wanted: Alaska Dungeness Pots
Submitted: 11/12/19
I am looking to buy Dungeness crab pots with Alaska size escape rings. I will buy all available. Allen 907 386 6576

Looking for Used Kolstrand Pot Line Coiler
Submitted: 11/12/19
Looking for used Kolstrand pot line coiler to buy. Please contact me Alex 907 978 0333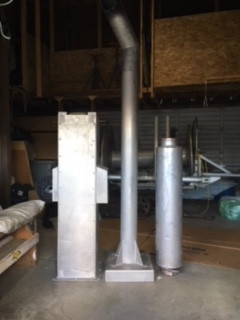 Muffler, Stack and Cowling for Sale
Submitted: 11/12/19
6 inch muffler, stack, and cowling. $1250.00 (253) 227-8575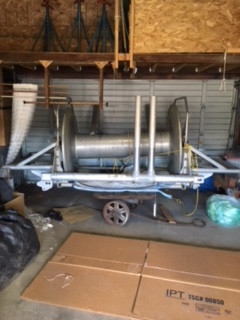 Bristol Bay Sliding Drum and Level Wind for Sale
Submitted: 11/12/19

Bristol Bay sliding drum and level wind. NO motors or valves. $1500.00 (253) 227-8575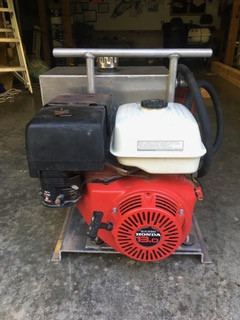 Honda Power Pac for Sale
Submitted: 11/12/19
Honda hydraulic power pac $1650 (253) 277-8575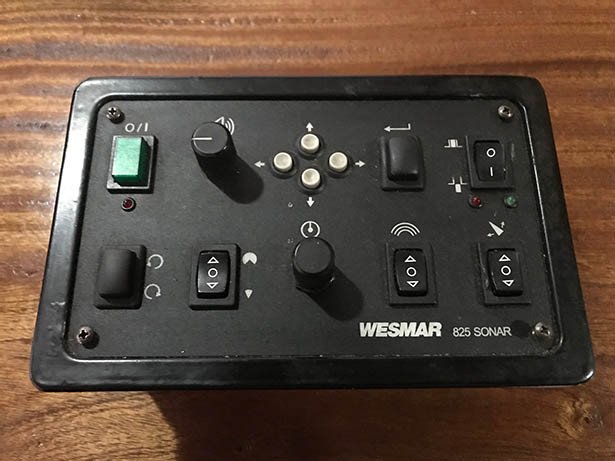 SE Salmon Seine, Wesmar 825 Sonar and More for Sale
Submitted: 11/12/19
SE salmon seine, $9000. Wesmar 825 sonar, used one season, $9,000. New 120 KW 3 phase 208 complete with panel, main breaker and 24v batteries, $19,000. Contact Ray @ 360-808-1555



18 Ton IMS Chiller for Sale
Submitted: 11/8/19
Selling a complete 18 ton RSW unit with newer IMS chiller tube $3,500. Call Norris Johnson 907-299-7651

Wanted:50 Westcoast Dungeness Crab Pots
Submitted: 11/6/19
We need 50 Westcoast Dungeness crab pots, 38", weight approx 100 lbs, for 2019 season. Bakerview or Trilogy preferred. Call 206-669-4520 or 206-852-3541.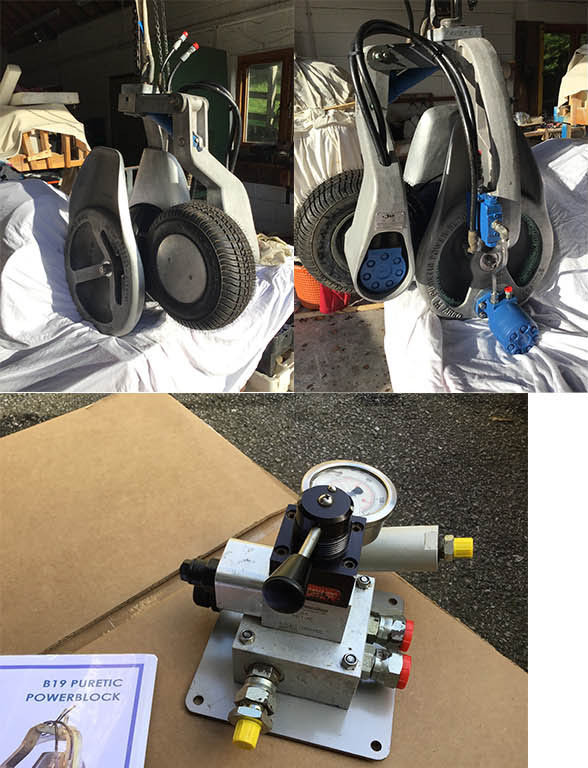 Marco 19 B Power Block with Grip Wheel for Sale
Submitted: 11/6/19

Marco 19 B power block with grip wheel plus grip wheel controller and rotary control valve. Condition as new, has had very little use. Located in Cornwall UK. $11,500. Delivered SEA-Tac International airport. More photos available. Email: johnleachportloe@gmail.com or call 44 1872 501508
Black Cod/Halibut Longline Gear for Sale
Submitted: 10/22/19
I have roughly 400 skates of used longline gear in excellent condition for sale. It is 3/8" medium soft lay american line. Each skate is 50 fathoms long with 45 hooks on each skate, 6 foot spacing with a 12 foot tail on each end. This gear was used for only one season for black cod.
I will sell each skate for $27.50 if you want to go through and overhaul them and save yourself some money or $35.00 per skate if you want me to overhaul them. If I overhaul them each station will have a becket with a new ganglion and any splices that may need to be done will be. If you overhaul them I supply new ganglions and beckets to do the job. I also supply new 13/O circle hooks.
I live in Portland, Oregon but am willing to transport to Seattle to ship to Alaska for free if you take 100 or more skates. Feel free to text/call if you have any questions to 503-799-1555.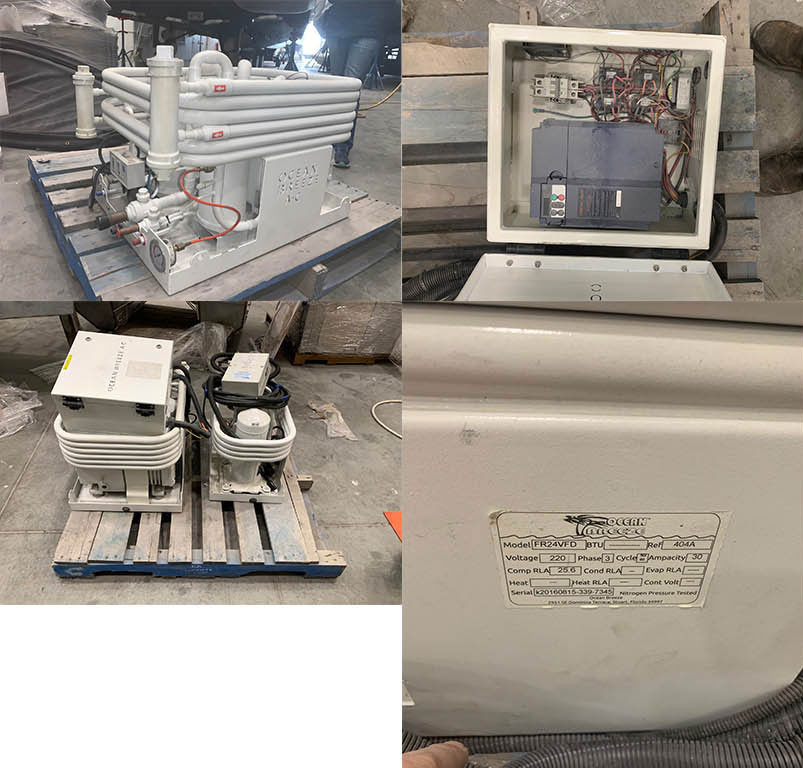 Two New Refrigeration Units for Sale
Submitted: 10/22/19
(1) Ocean Breeze AC RR24, 24,000btu, single phase, includes control panel. Price on invoice says $3,038.00. I'm selling this unit for $1,500.00 (1) Ocean Breeze FR24VFD. It is 2 ton Low temp -30f below 0f. Has a Blitzer compressor! Price on invoice is $7348.00 which includes the VFD 3PHr (soft start/panel). I'm selling this unit for $3,000. Mark 425-736-8920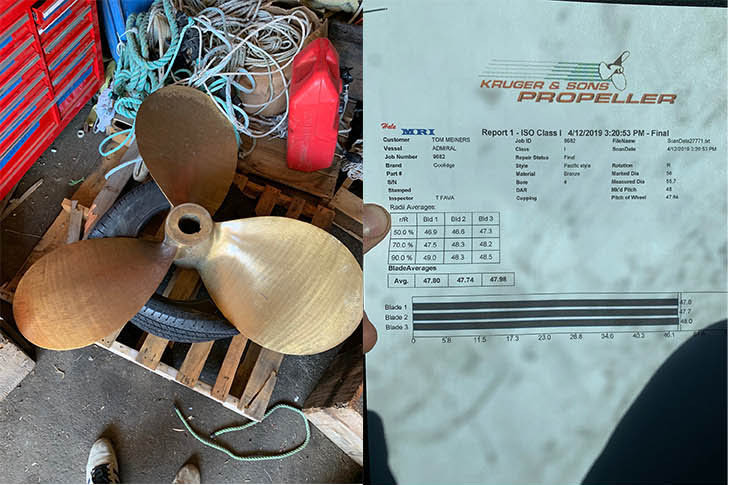 56x48 RH 3 Blade Propeller for Sale
Submitted: 10/18/19
Coolidge brand bronze 3 blade propeller off of 58' seiner with Cummins 855 big cam for power. 4" standard taper bore. Propeller recently overhauled by Kruger & Sons. $ 3,500. Call Tom @ 720-253-2393. Prop located in Seattle.
OLEX Wanted
Submitted: 10/18/19
Seeking OLEX navigation system. Must be operational, preferably with AIS option installed. Contact Jake @ 401-742-9187.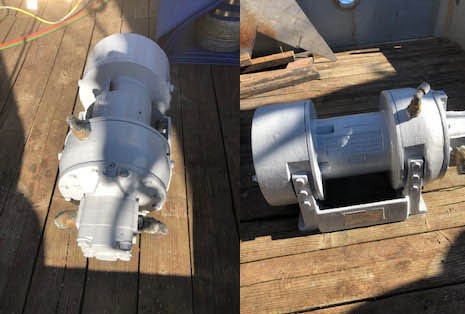 Pull Master H8 for Sale
Submitted: 10/18/19

Pull Master H8 winch for sale, $6,500. High speed reverse. 2 seine season on winch. Nice condition. Call Rick 406-391-2834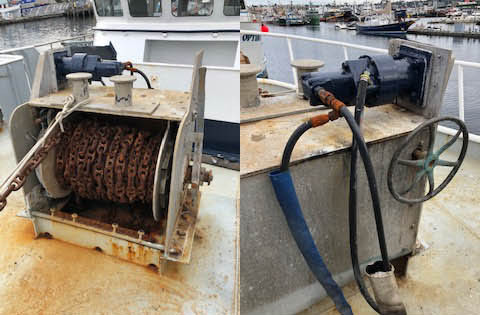 Anchor Winch for Sale
Submitted: 10/18/19
Anchor winch for sale, $2,500. Came off a 70 vessel. Call Rick 406-381-2934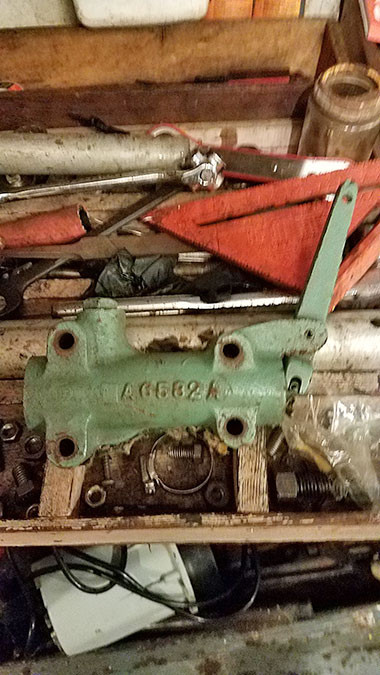 Trolling Valve for Sale

Submitted: 10/9/19
Trolling valvue for sale, $1500. Call Matt at 3608709928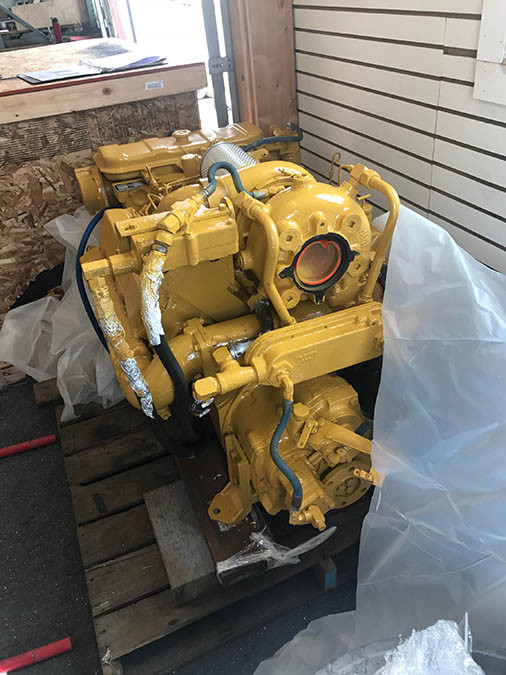 Caterpillar 3208T for Sale
Submitted: 10/8/19

Caterpillar 3208T coupled with a twin disc gear. Recently overhauled at Ratdke marine in Seattle, WA. Low hours. Clean running motor. 23k obo. 907-957-4642. Located in AK.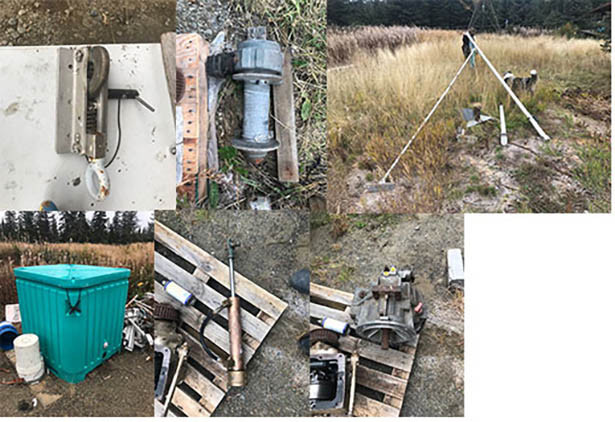 Locker Sale
Submitted: 10/8/19
Hurth 630 gear...2.8-1 $1100. Crab tank (plumbed) 81'x63"x55" $2,000. 20' Stabilizer, mounts, fish, cables, everything $1,500. Insulated tote...$400. Steering ram, 3/4" shaft, excellent condition $500. 514 top mount PTO, needs cover, $800 or trade for 509 top mount. 20 foot boom $1,000. Heavy duty skiff release $150. Bloom winch $600. Two station hynautics $700. PWS seine, ready to go, 25 mesh chaffing gear, heavy leads, 7 inch (new) lead, solid corked in lead...$15,000. Hand troll gurdies, and mounts...$2,000. Contact Mark at surfinwiz@gmail.com or text 907-756-1873.



Stainless Steel Prop for Sale
Submitted: 10/8/19

4 blade, 24x18, right hand. 2" tampered, keyed. New over $5k. Used for critical spare, zero time. Asking $2800. Located in Soldotna, AK. Chad rumbler700@gmail.com 907-252-4803

Exhaust Manifolds & Velvet Drives for Sale
Submitted: 10/2/19
Cat 3208 water-cooled exhaust manifolds - $750/ea. Velvet drives 71C-72C. 1.52-1 1.98-1 2.10-1 2.57-1. Call 360-371-0430 for more information.

Honda Hydraulic Power Pac for Sale
Submitted: 10/2/19
Honda hydraulic power pac $1600.00 253-227-8575

Crab/Cod Bait Mink Carcasses for Sale
Submitted: 10/2/19
Crab/Cod mink carcasses, 1,800lb pallets. 23/lb must sell by October 4th located in Dutch Harbor. 360-599-2166
WG Quota Lease
Submitted: 10/1/19
Looking for a boat to catch 19k lbs of WG for 2019 season. 75% boat share. Have paperwork ready for EMT. Josh Padgett, 206-265-9058, joshuapadgett@gmial.com
Radon Mold for 32' Vessel for Sale
Submitted: 10/1/19
Radon mold for 32' vessel. Asking $8,500. Call Ray at 206-565-9175.
Wanted: 28" or 29" Marco Power Block
Submitted: 10/1/19
Looking for 28" or 29" Marco power block with gripper wheel. Call Ray at 907-539-2501
Top Mount PTO For Twin Disc 504 for Sale
Submitted: 10/1/19
Top mount PTO for twin disc 509. Good condition, 707-9542404 $2500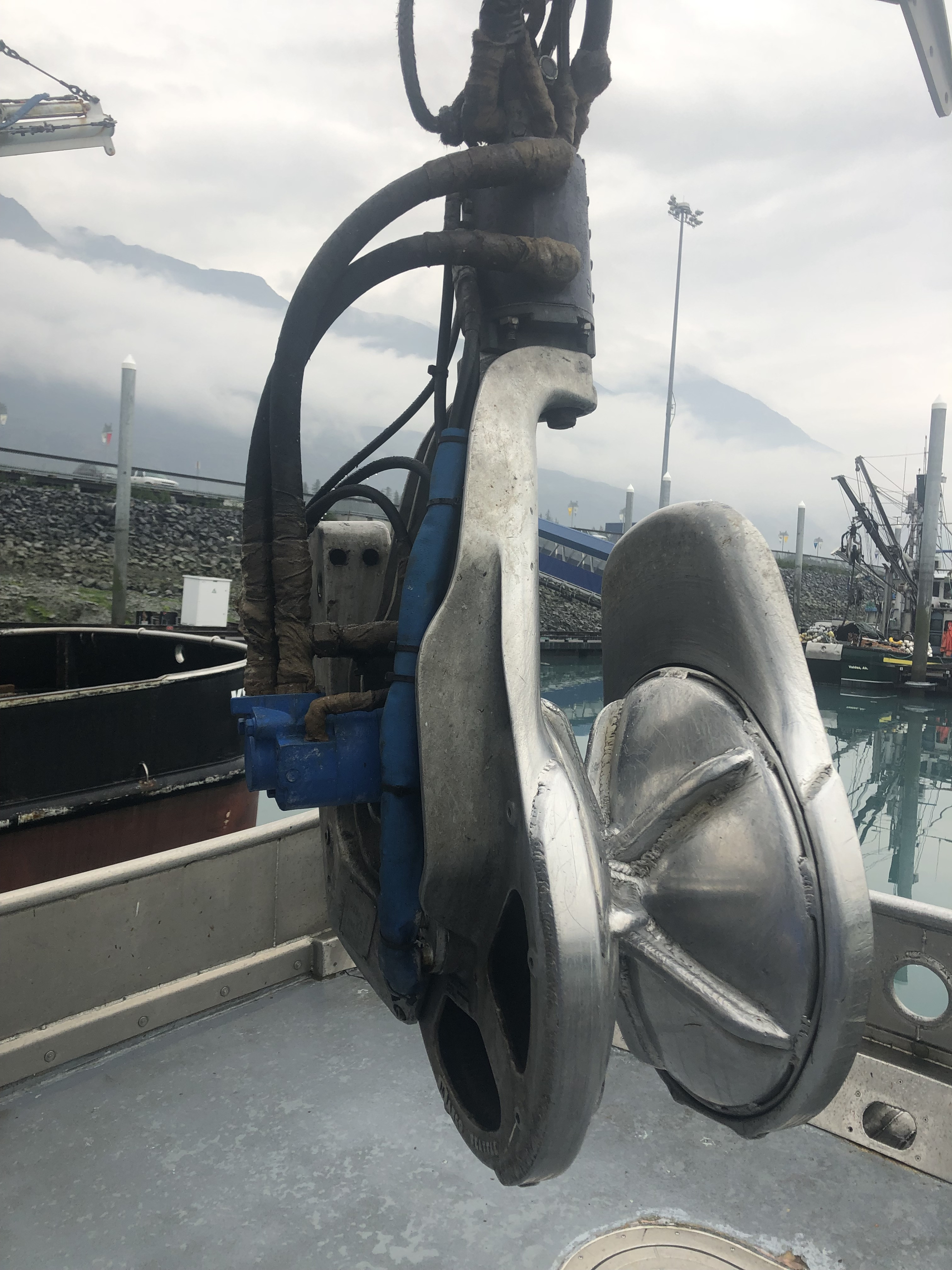 Marco 26" Gripperwheel Powerblock for Sale

Submitted: 9/29/19
Marco 26" gripper wheel power block, $11,500. 360-510-8607







2004 Mitsubishi FUSO FH211 with Aeration System for Sale
Submitted: 9/29/19
2004 Mitsubishi FUSO FH211 14ft refrigerated truck with lift gate. Hasan Allison Transmission and Carrier Refrigerated Unit. 2-Sweetwater S21 Aerators. Truck holds 12 MACX Non-Insulated Totes. Has 12 Aeration hook-ups with On/Off valves run by Honda Generator. Perfect for Hauling/Delivering 6 Totes of Live Dungeness Crab in Aerated water. $18,500. Jonathan Richardson jtr34@hotmail.com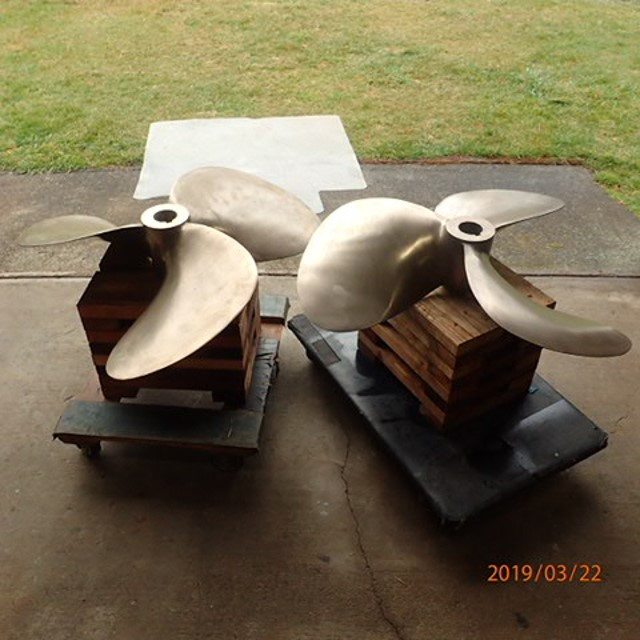 Michigan Dyna Jets for Sale
Submitted: 9/27/19
Both left and right hand Michigan dynasty jet screws...32"d...30"P...2,25" hub. Asking $2250 obo. 503-322-0261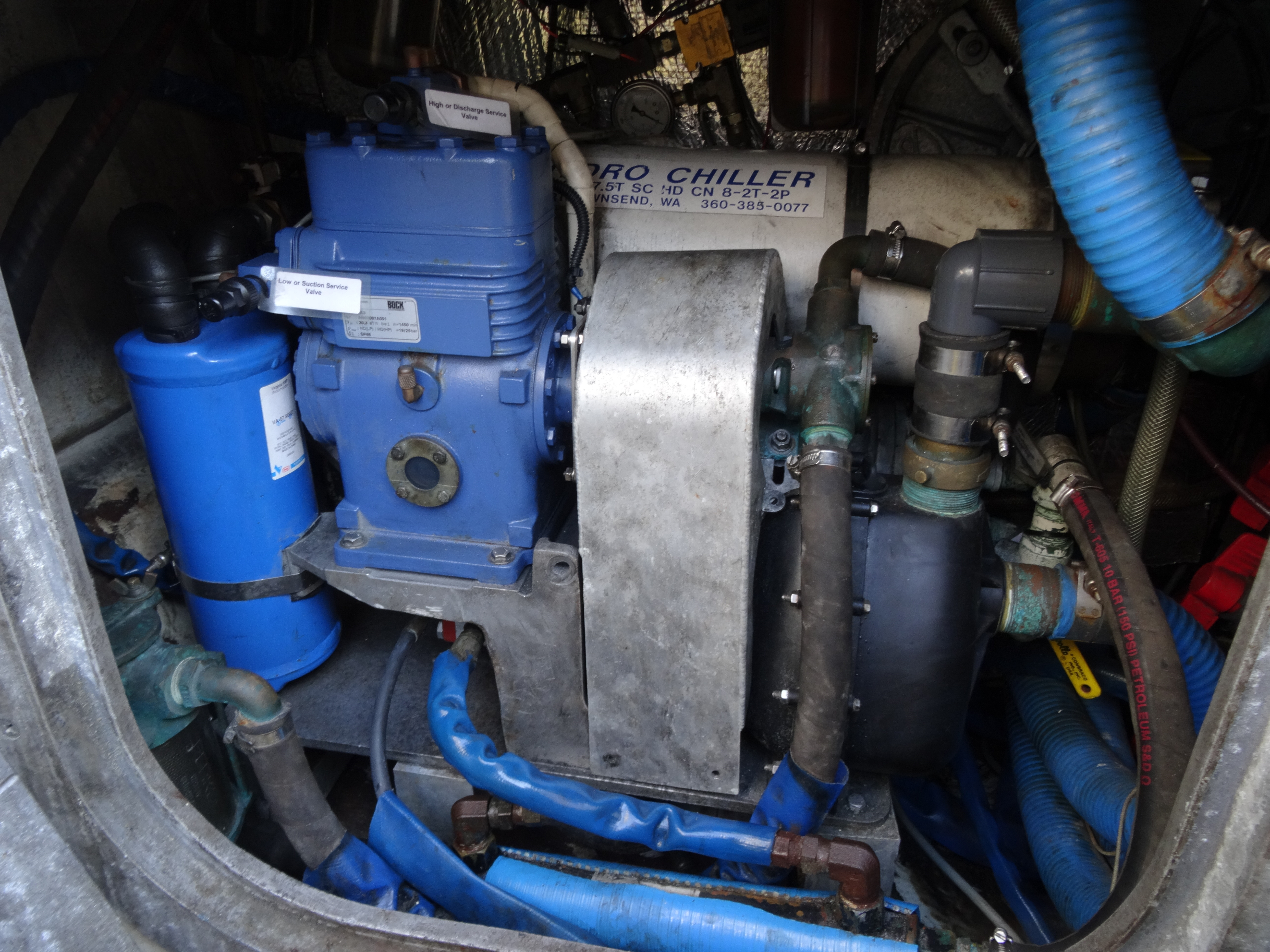 IMS 7.5 ton Hydraulic for Sale
Submitted: 9/23/19
Runs on R-22 freon. Comes with extra main hydraulic motor/Coupler and pacer pump/shaft. Unit is 14 years old, works great. Unit operated in engine room area. Unit chilled small zones. Good used unit. $5,000 takes it all, new 30lb bottle of R-22 freon for $500. Unit is still hooked up on my fishing boat out on dry dock in SAND POINT. I will take it out in April/May. I can talk on cell phone with serious buyers. John Ludvick 928-592-7225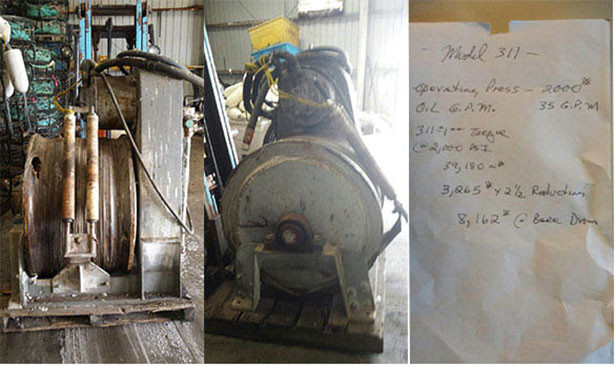 Pair of 500 HP Trawl Winches for Sale
Submitted: 9/23/19
311 Rotoversal Motors. Base footprint is 2'9" x 3'7" $14,000. Just removed from service last season because I purchased a new set. They are very strong and were used on a 73' double rig shrimper with 90 foot nets & 8x9 doors. Call or text Scott 831-915-534six.

Looking to Buy Bl Cod Pots
submitted: 9/20/19
Please call or email me. Alex Kuzmin 907 978 0333 or 907 810 7005 alexz.kuzmin@gmail.com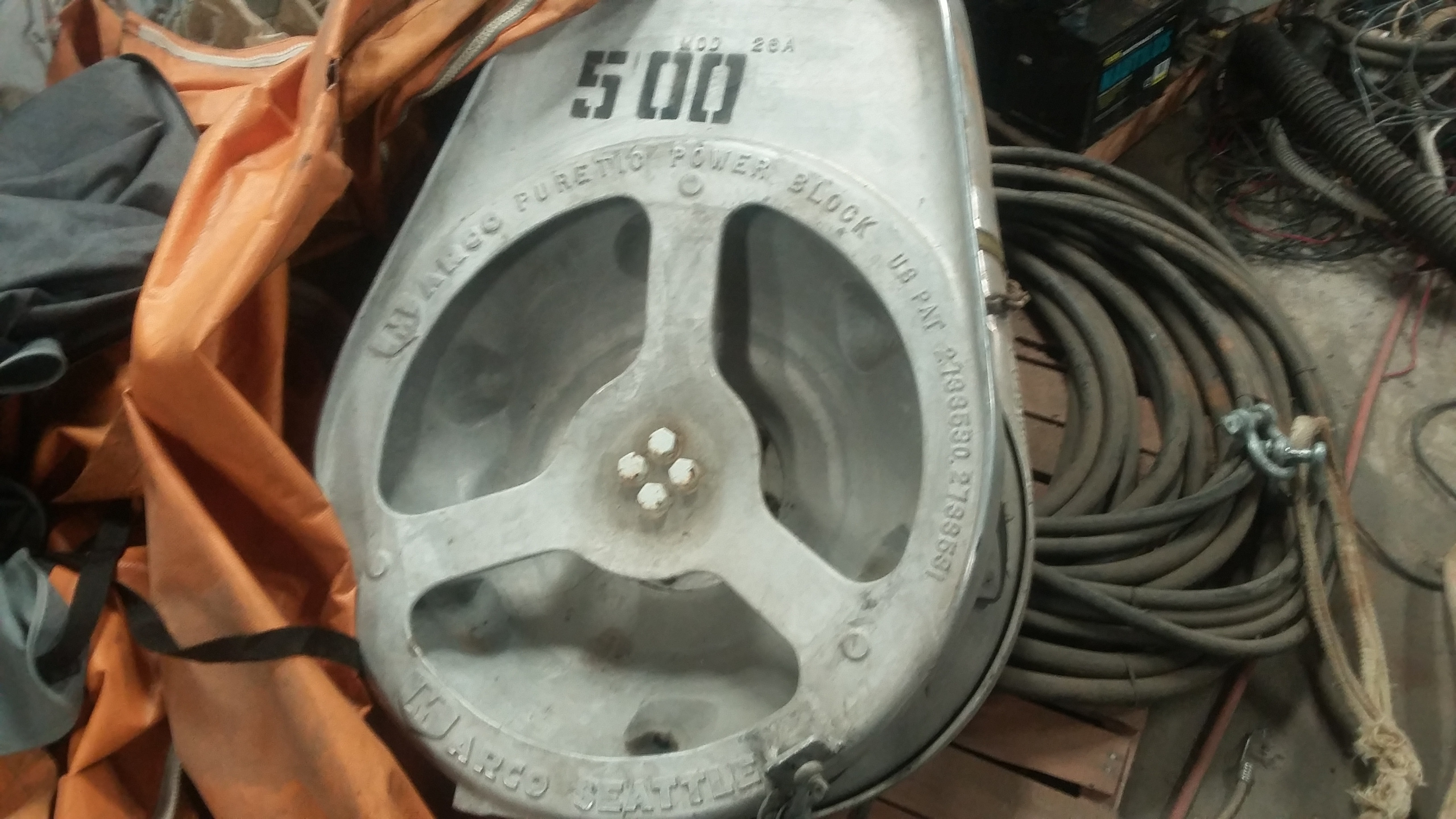 Power Block Marco 26A for Sale
Submitted: 9/19/19
Power block Marco 26A with gripper wheel. Like new hardly used for experiment in retrieving oil boom $9,500.00. Diesel power unit also available. Contact Tom 916 539 8199 OSMSINC@gmail.com


Volvo Penta D/6 for Sale
Submitted: 9/17/19
Volvo Penta D/6 310 hp with duo prop leg, $19,500 can obo. Regular maintenance, new injectors, alternator. Email: dskady@telus.net
Bristol Bay Nets & Gear for Sale
Submitted: 9/17/19
Located in Naknek. Call Aaron at 206-789-5101


Core Lead Lines for Sale
Submitted: 9/17/19
Two 50 fathom 7 pound core lead lines. One 50 fathom 9 pound core lead line. One 50 fathom 11 pound core lead line. $700 each. Bellingham. 360-961-9524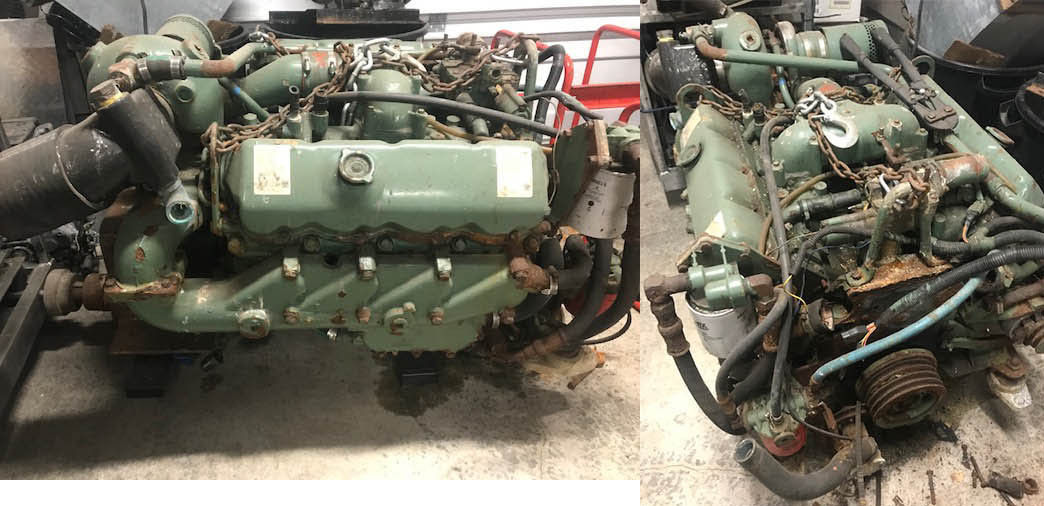 Three Detroit 8.2 Fuel Pinchers for Sale
Submitted: 9/11/19
Three motors for sale. One running (have video) second motor overheated but should be good for parts. Third motor was a parts motor but is mostly complete. Selling as a set. Come with lots of spare parts. Heat exchanger, water pump, starters. Taking offers. Need them gone, located in Gig Harbor, WA. charger68ce@gmail.com 360-621-4574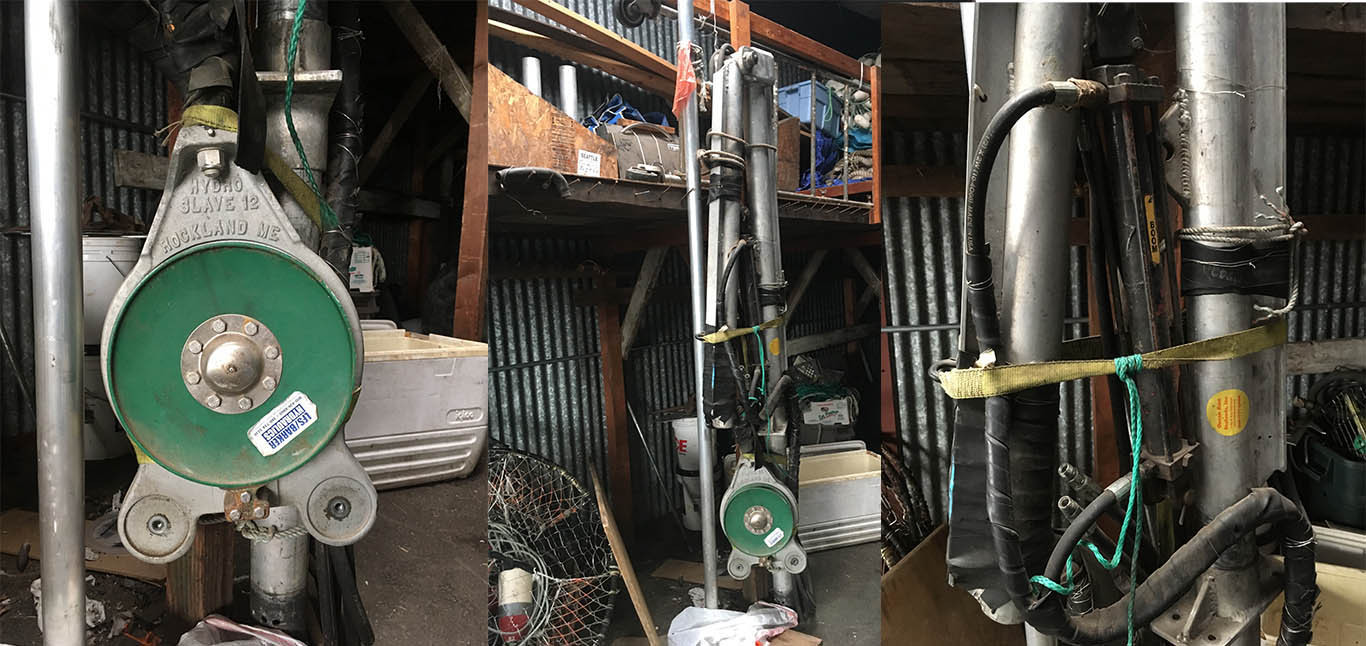 Hydro Slave Power Block, Boom, and Ram for Sale

Submitted: 9/11/19

Located in Anacortes, asking 3k. Txt 360 630 6010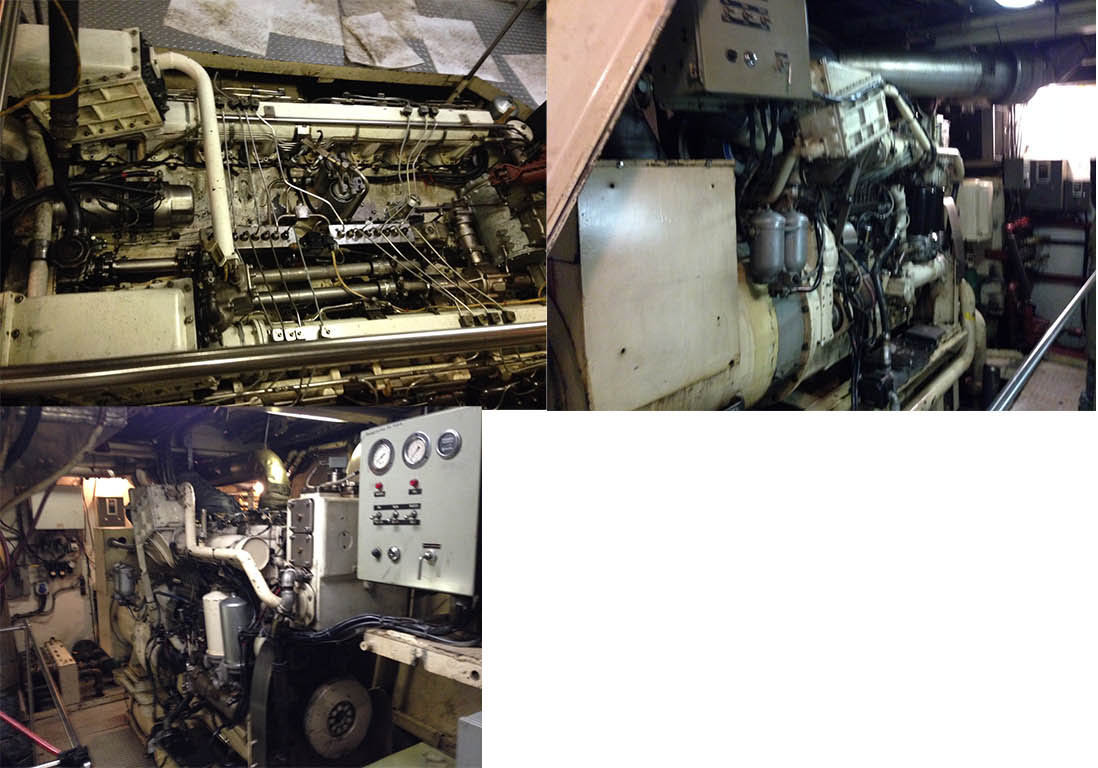 Deutz Marine Engine, Generators and Large Selection of Parts for Sale
Submitted: 9/6/19
Main engine Serial #5252611. Model #BF16M716--- (U or W). 720hp, has bad block. 200kw Aux. generator (Running take out) Serial #5153426. Model #BF6M716R. 200kw Aux. generator (Running take out). Serial #5153425. Model #BF6M716R. westergard@hotmail.com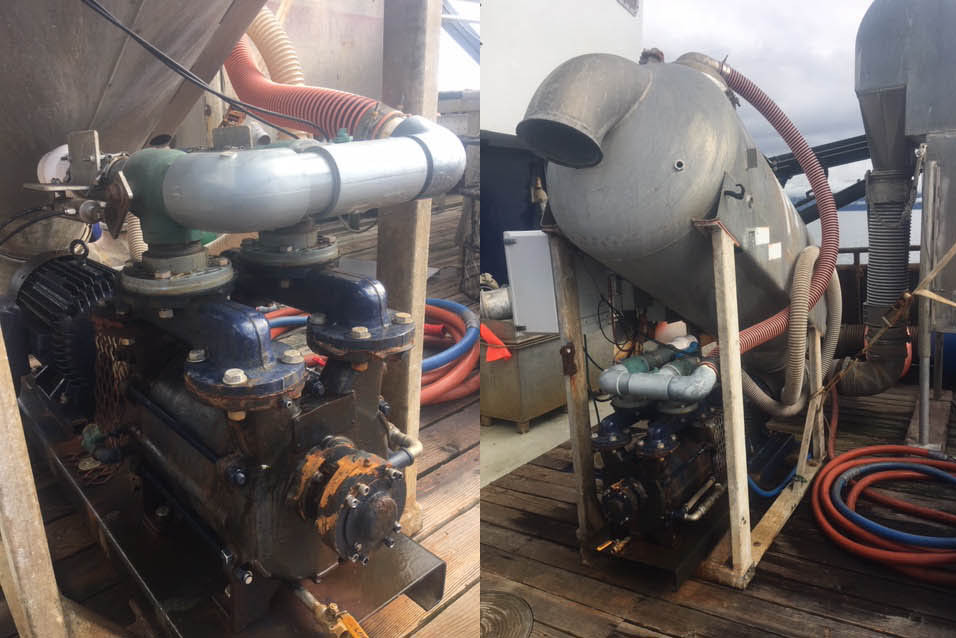 TransVac for Sale
Submitted: 9/6/19
New electric motor and rebuilt blower. In 2018. Fully automated with remote. Works great. $30,00 obo. Earl 360-430-2003


Purse Seine Wanted
Submitted: 9/6/16

450 mesh purse seine in fairly good shape. Net must be located in Washington. Phone: 253-318-4811

Ships Rigging for 36' - 40' Seiner for Sale
Submitted: 9/6/19
Aluminum mast, booms, winches, valve banks and deck machinery. Asking $8,000 or best offer. Call 907-299-0188 or 907-235-8234 or email kshores@ptialaska.net


Wanted: Power Block
Submitted: 8/29/19
Looking for 22" - 26" power block, contact Tom Lindahl at 207-542-5718.
18 inch Northwest Propeller Longline Hauler & Gurdies for Sale
Submitted: 8/22/19

18 inch northwest propeller longline hauler. Stainless sheaves good condition 3000.00. 1 set 3 spool Hasbra gurdies 2500.00. phone 707-499-4228

Looking for Simplex Brake/Clutch Handle
Submitted: 8/19/19

Looking for Simplex Brake/Clutch handles. And or whole unit. Contact Anthony Leichty 907-401-0168. anthonyleichtyklawock@gmail.com


Wanted: Tow to Bellingham, WA
Submitted: 8/19/19
Wanted tow from Coos Bay, Oregon to Bellingham, WA. 60 ft, 50,000 lbs sailboat. It's an all weather boat, I'll be on board it during the tow. Email: joedontfly550@yahoo.com or call 360-927-0590.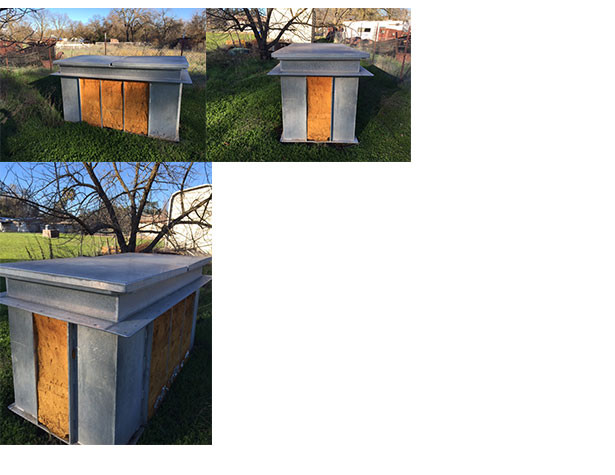 Aluminum Fish Box for Sale
Submitted: 8/19/19
Was used as a holding tank for salmon. All aluminum. Can be converted to a crab tank, or even a bait tank. Approximately 8 feet long by 4.5 wide. Please see pictures. $799. 916-608-9080.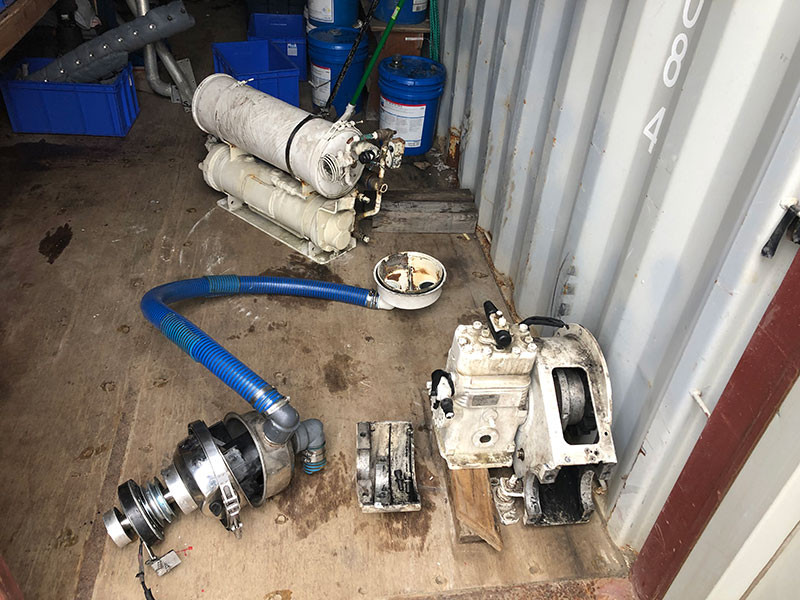 Used IMS 7.5 ton RSW- Chiller, compressor / bell housing , circ pump
Submitted: 07/13/2019
System has 4k hours on it. From a diesel drive system (Isuzu 3LB1- engine not included, was sold separately.) Circ pump was used only one season. Basically new. Rest of system worked reliably for many years. Well maintained. Also have a spare circ pump/clutch/shaft assembly. $1100 for the two circ pumps. Best offer for compressor and chiller. Located in Naknek AK. Contact: sekwurtzel@gmail.com
Looking for Nordic Hauler
Submitted: 07/02/2019
Wanted Nordic hauler cookie cutter. Call 907-723-2987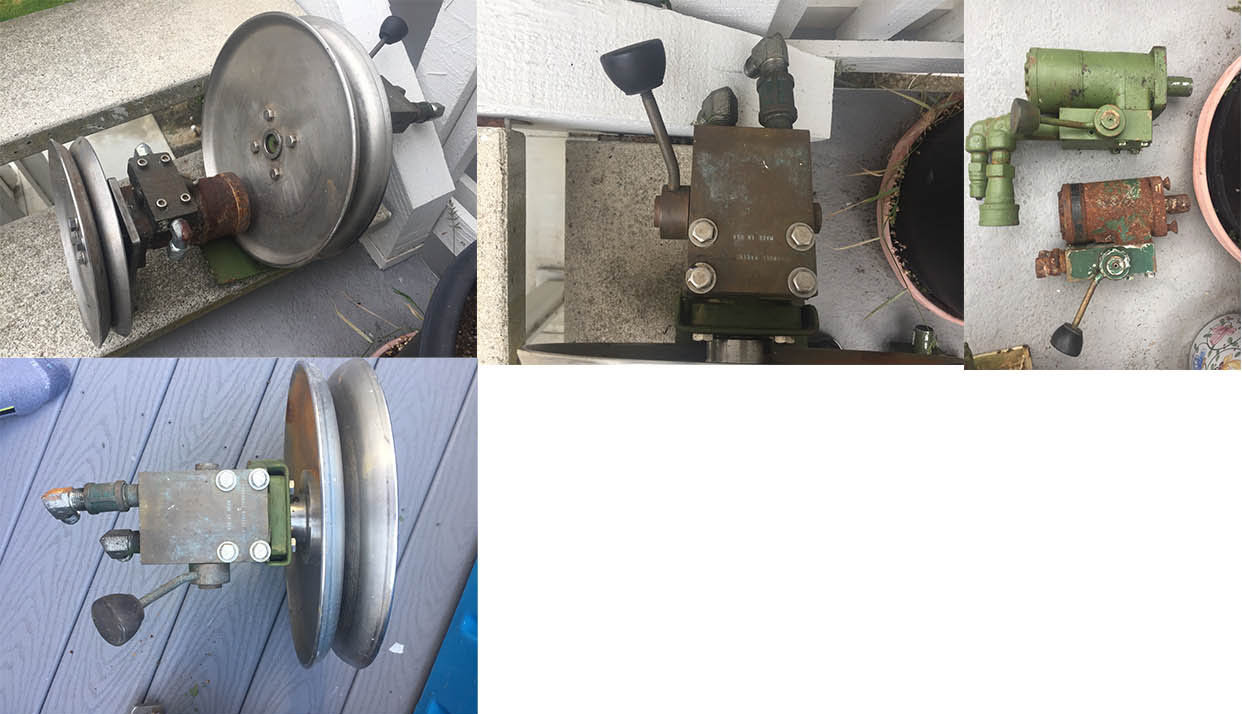 Turnbull 12" and 10" Pullers,Valve Control and Motor for Sale

Submitted: 07/02/2019
2 - Turnbull 12" Puller Complete Tuna & Longline puller - $300 or best offer
1 - Turnbull 10" Puller Complete plate with Motor Setup - $300 or best offer
2 - Extra Valve, Control and motor for 1 12" setup - $150 or best offer
Slime Eel Gear - 2 Complete sets of Gear including groundlines, trashcans and buckets - $3500 or best offer
Call Matt 949.291.5407 or email at mattwhite72@hotmail.com

Gen Sets, Compressor, Generator & More for Sale
Submitted: 06/28/2019
8 KW. Isuzu 3LD1 Gen set $ 2500. CDN.
Remanufactured head Detroit series 60 12.7 litre cam shaft , head bolts rebuilt by Detroit Diesel has not been used $2500. CDN.
5H40 compressor rebuilt by precision hermatics Calgary Alberta was spare for tuna boat which we sold $5000. CDN
3500 Watt generator used 1 season replaced with bigger one$500. CDN
40 KW Gen set with 4-71 Detroit @ 1200 RPM spare filters and injectors EtC. $4000. CDN
US buyers the Canadian dollar is at a low point these prices are in Canadian dollars. Savings are between 25 and 30 % check with your Bank.
John Farley 604-728-0842 email ocean_pacific@telus.net


Engine for Sale

submitted: 06/14/2019
Detroit 1271 twin turbo. 1800 hrs since rebuild. Asking $9,600. Call Herb at 425-883-7673.
Engine and Outdrive for Sale
submitted: 05/31/2019
Engine: VP 8.1L 502 (seized)- just replaced alternator $500, fuel pump $1300, and starter $350. Outdrive: DP SX-A 1.78- Less than 50 hours! Includes complete outdrive, stainless steel props, and transom shield (inside and out). It is currently ready to pick up. 7000$ Have any questions call or text (907-617-7688)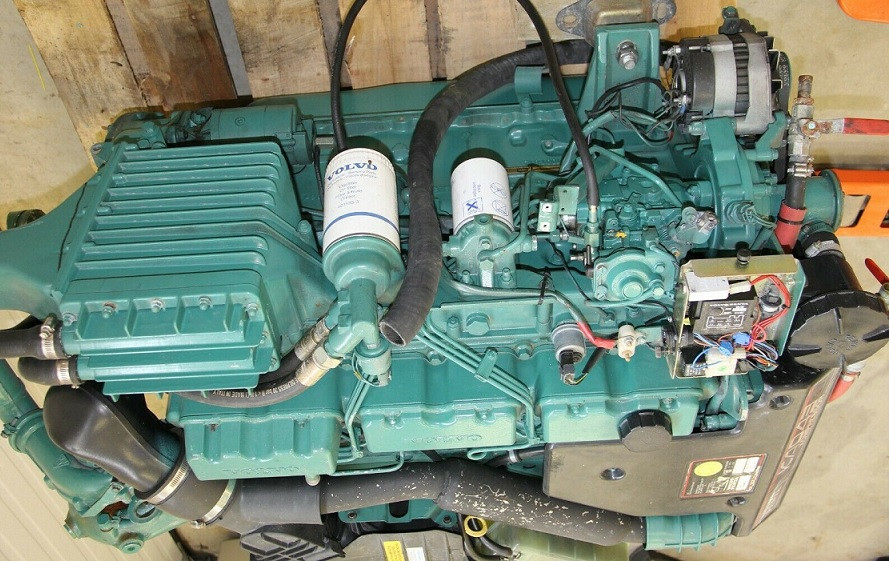 2004 KAD43-P Sterndrive for
Sale
submitted: 05/21/2019
Up for sale is my 2004 KAD43-P Sterndrive. Ready to bolt up to your DP-E Sterndrive. 2004 manufacturing date on block, This is a late model KAD43-P before it moved to the computer controlled KAD44. This unit came out of a low hour (500hrs) Guaranteed against DOA. This is a Freshwater Motor. Asking $9500. Contact : Mike Classicdream008@gmail.com

Rebuilt Detroit 12-71 TT 1200 Hrs for Sale
submitted: 05/15/2019
Rebuilt 12-71 twin turbos, Engine has 1200 hrs. Since complete rebuild. Both turbos rebuilt, rebuilt starter. Runs excellent, have a video of it running. Will start engine for serious buyers. Also available with engine is a PTO. Asking $17,000. for engine $19,000. With PTO. Located in Westport Wa. Text 360 589 6452 Rick
2 Vickers Hydraulic Pumps for Sale
submitted 05/21/2019
2 brand new Vickers hydraulic pumps. Brand new never been used I ordered the wrong ones. Asking $1000 each call 415-456-9055 erik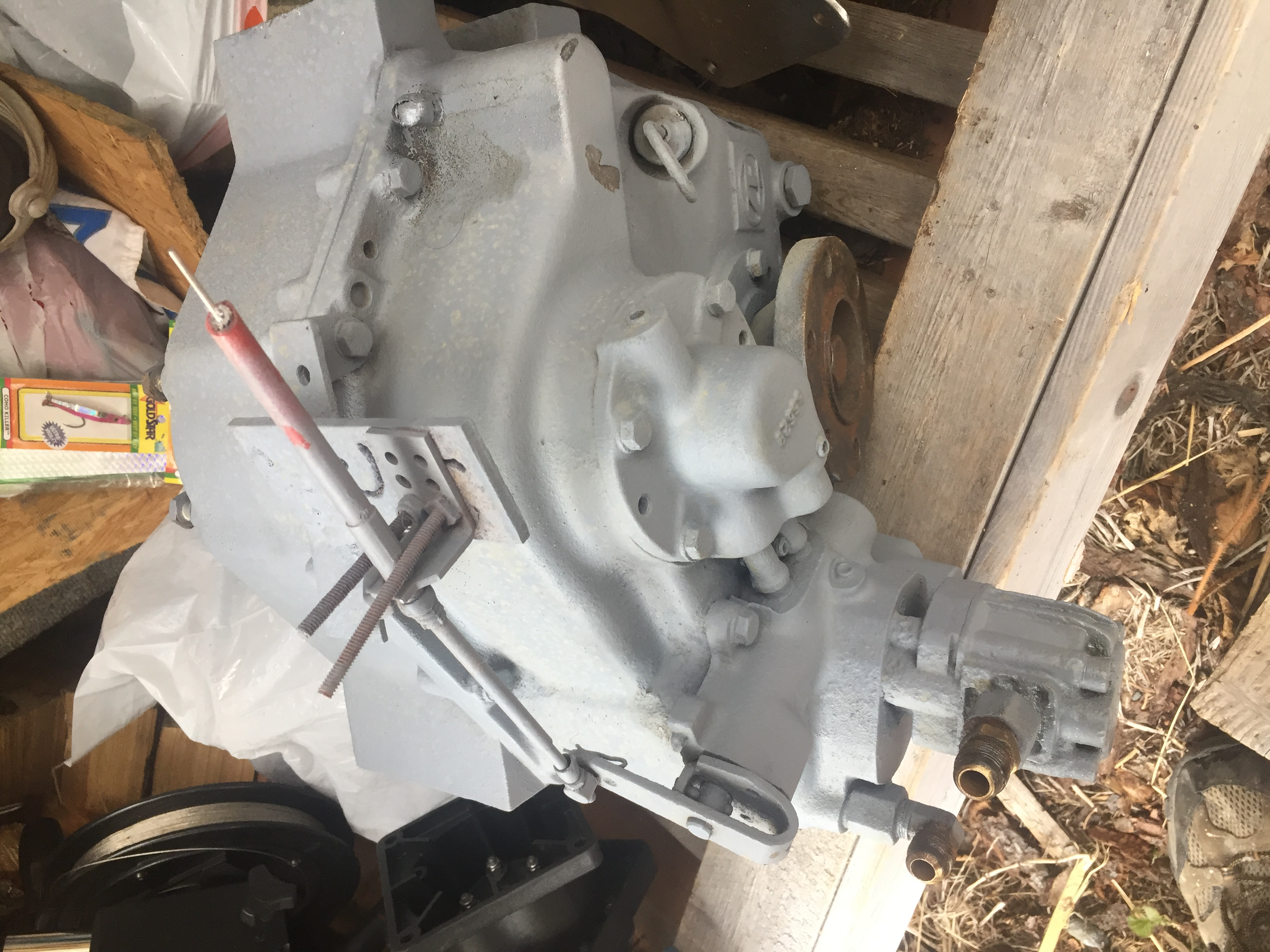 ZF Reduction Gear and John Deere 6068 for Sale
submitted 05/10/2019
I have a zf reduction gear 2.04-1 ratio with spare for parts. 2000$ obo and a John Deere 6068 with rebuilt block marine 250hp Diesel engine. Located in homer. Can bring gear to naknek. 3000$ obo 907-435-7169


Twin Hamilton Jet Drives for Sale
submitted 05/07/2019
Twin Hamilton 291 jet drives 30K for both OBO 508-317-2704 jboreland@yahoo.com
Longline Equipment for Sale
submitted 05/07/2019
For sale longline equipment hooks ,buoys and lines. Contact "JC phone # 209-480-0826 or email b17tbfbtr@aol.com thanks

Seine Drum and Stern Parts for Sale
submitted 5/3/19
p>Seine drum and stern parts for sale. Wanted tire drive for Marco 28 japoki63@Gmail.com
Electric Hydraulic pump, Tuna haulers and Hydraulic Hoses for Sale
submitted 05/03/2019
Electric Hydraulic pump, Tuna haulers and Hydraulic hoses for sale. $2000.00. Call or text Patrick Hull 503 440 0420.
Isuzu 4bg for Sale
submitted 05/03/2019
Isuzu 4bg with 35kw marathon generator end and pmg. Runs perfect only 8000 hours just upsizing. Contact Shon at 3602443432

WANTED Alum Dutch door
submitted 4/18/19
WANTED alum Dutch door 30x60 quick acting levers, SS steel framed. Ben 707-367-0385

Shelter Deck and Gear for Sale
submitted: 04/17-2019
Shelter deck, table, and gear available for purchase. Asking $40,000. Call Susan at 714-401-8239.
Auto/Snag baiter for Sale
submitted: 04/11/2019
Older auto/snag baiter Comes with all stainless parts including, bait hopper and table for deploying gear, totes that keep hooks organized for storage/deployment, some gear and double hauler set up that hauls the gear as well as cleans hooks and puts back into storage/deployment totes. Pics available 2500$ Ruben 805-252-8013

Sodium Crab Lights Wanted

submitted: 04/11/2019
Want to buy 1000 watt high pressure sodium crab lights call Dugan at (907) 617-2506
Wanted IMS Hatch Mounted Blast Freeze Unit
submitted: 04/11/2019
I am looking for an IMS hatch mounted blast freezer unit or RSW. I HAVE CASH IN HAND. Mark 360-391-9161
Togiak Herring Seine for Sale
submitted: 04/08/2019
Togiak herring seine for sale. Call 208-890-2624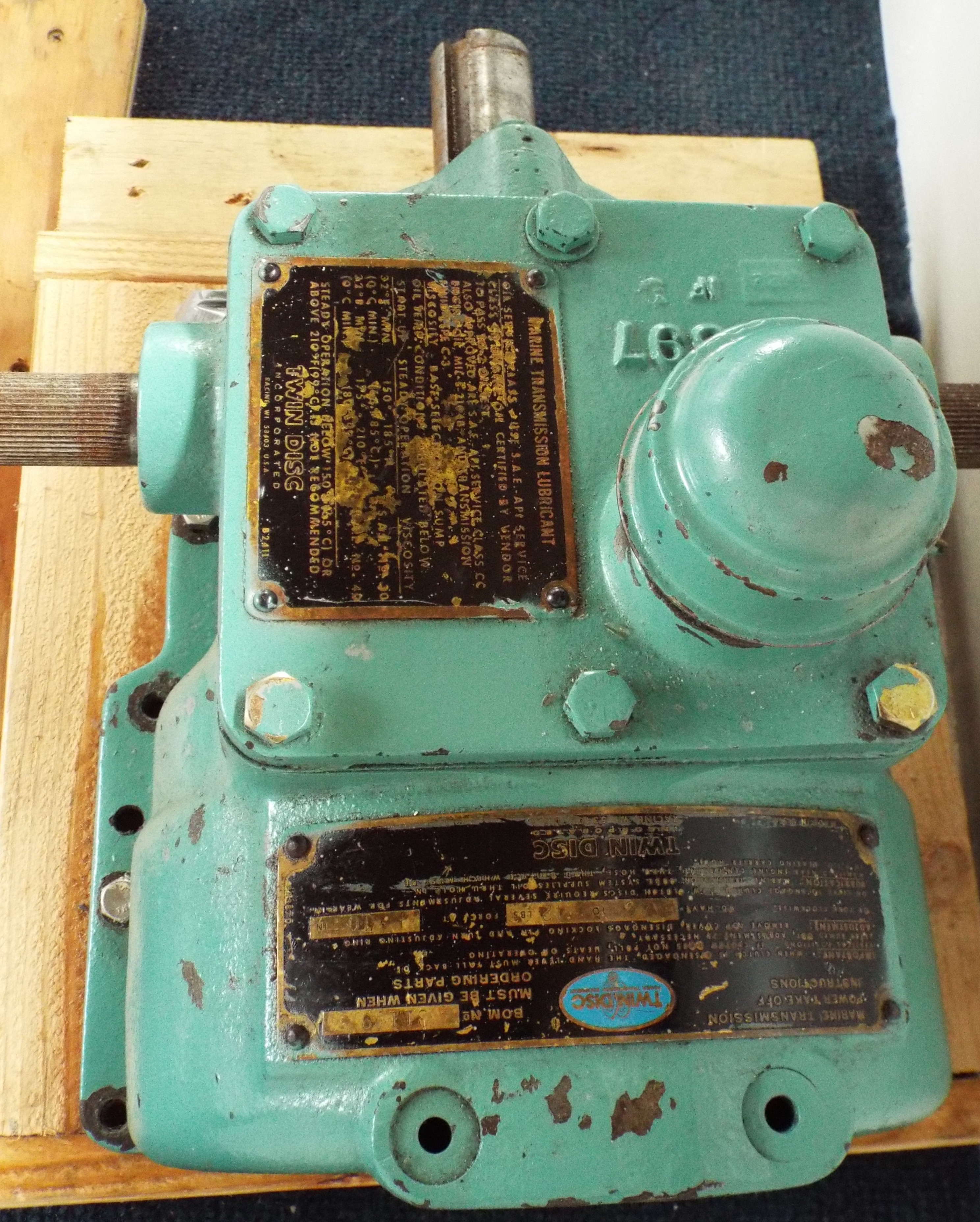 Twin Disc 509 PTO for Sale
submitted: 04/05/2019
Like New, low hour. Price: $3500.00 OBO. Contact: Tom at 907-821-3832. I do not text, so please call.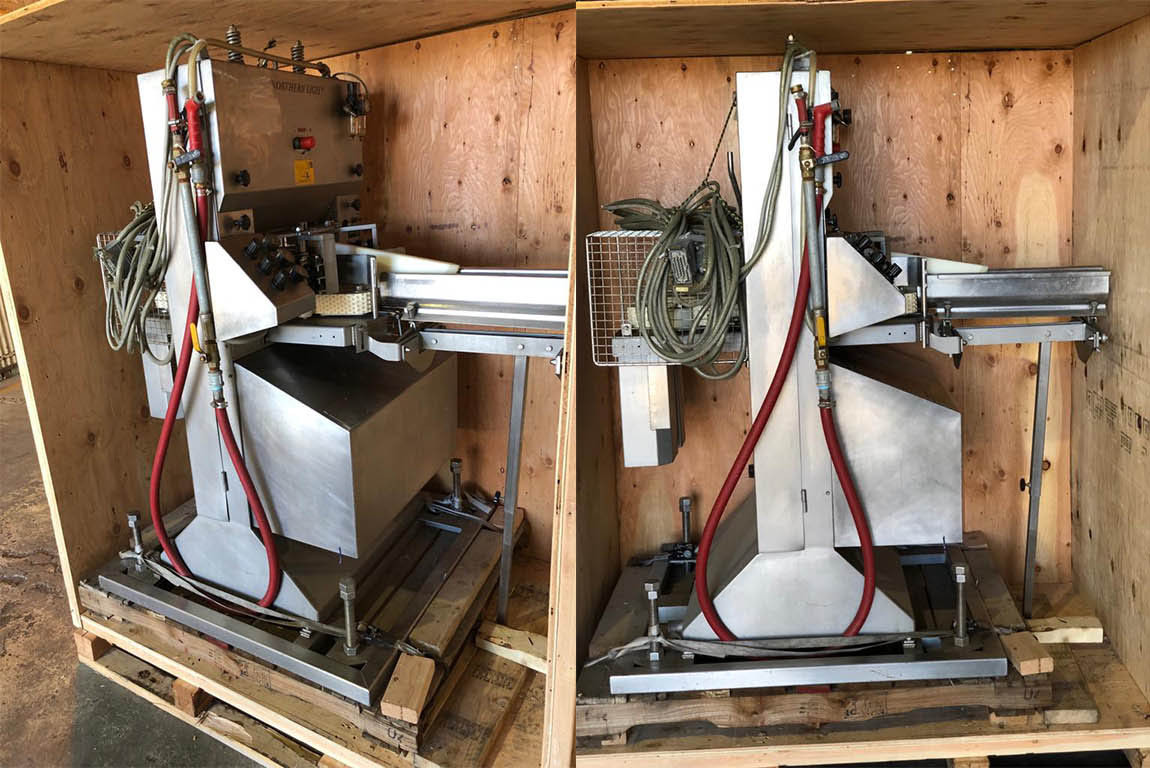 Northernlights - Carnatech 2611 Salmon Fillet Machines for Sale
submitted: 04/05/2019
Carnitech Marel CT 2611 (Northern Light) designed for salmon and other species with a similar bone structure. It is characterized by perfect cuts, high yield percentage and a large capacity with a system of band knives adjustable to each individual fish. The machine is economic, low maintenance and has a high processing compacity. It ensures maximum yield efficiency, reduced production time, improves product quality, and well suited for most sizes of salmon, trout, pollock, walleye, and other species with similar bone structure processing operations. Fully overhauled prior to shipping. Can be efficiently operated by a single worker Runs up to 20 fish per minute. 220v 3 phase. Single lane provides for quick cleaning and maintenance. Easily adjusted for different species or size grades. Suitable for medium to large processing facilities. Designed for one operator to be able to produce perfect fillets correctly. Parts are readily available from manufacturer. We have 2 units available one with the original control panel and one without. We can arrange to have a control panel built for this unit. Please contact for more information. Chad Harris. 941-237-6317