Free Classified
Looking to buy or sell something? Please use Dock Street Broker's FREE classified ads page. If you have a boat and are looking to harvest IFQ, or if you have or need deck gear, nets, electronics, etc. you can submit your ad to us by email at manager@dockstreetbrokers.com and we will post it. We can include an appropriate photo as well. Photos should be sent in jpeg format (.jpg or .jpeg). Make sure to include your contact information as you would like it posted in the ad. All ads will be deleted after six months unless otherwise requested.
Dock Street Brokers reserves the right to refuse any ad submitted and makes no representations or warranties of the accuracy of any classified ads submitted.


Volvo Penta D/6 for Sale
Submitted: 9/17/19
Volvo Penta D/6 310 hp with duo prop leg, $19,500 can obo. Regular maintenance, new injectors, alternator. Email: dskady@telus.net
Bristol Bay Nets & Gear for Sale
Submitted: 9/17/19
Located in Naknek. Call Aaron at 206-789-5101


Core Lead Lines for Sale
Submitted: 9/17/19
Two 50 fathom 7 pound core lead lines. One 50 fathom 9 pound core lead line. One 50 fathom 11 pound core lead line. $700 each. Bellingham. 360-961-9524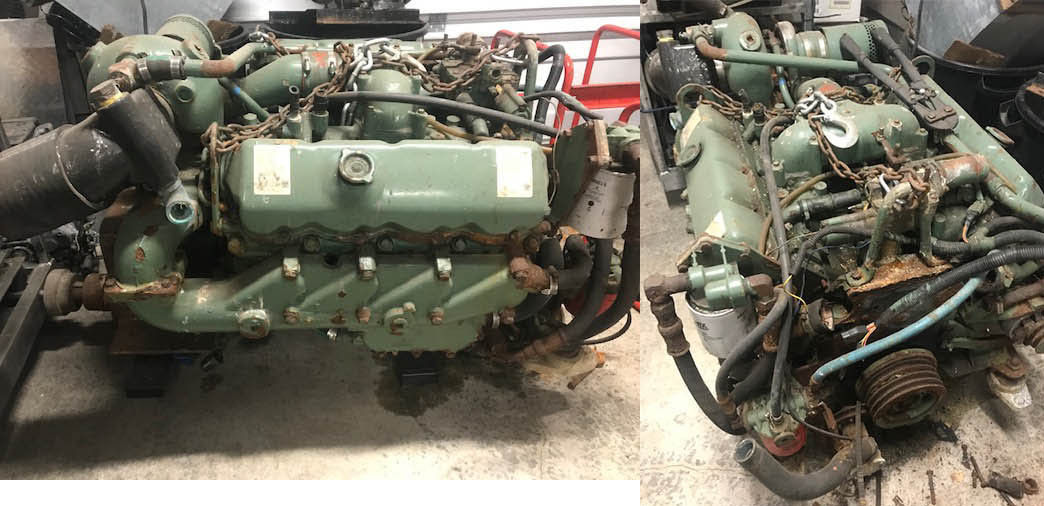 Three Detroit 8.2 Fuel Pinchers for Sale
Submitted: 9/11/19
Three motors for sale. One running (have video) second motor overheated but should be good for parts. Third motor was a parts motor but is mostly complete. Selling as a set. Come with lots of spare parts. Heat exchanger, water pump, starters. Taking offers. Need them gone, located in Gig Harbor, WA. charger68ce@gmail.com 360-621-4574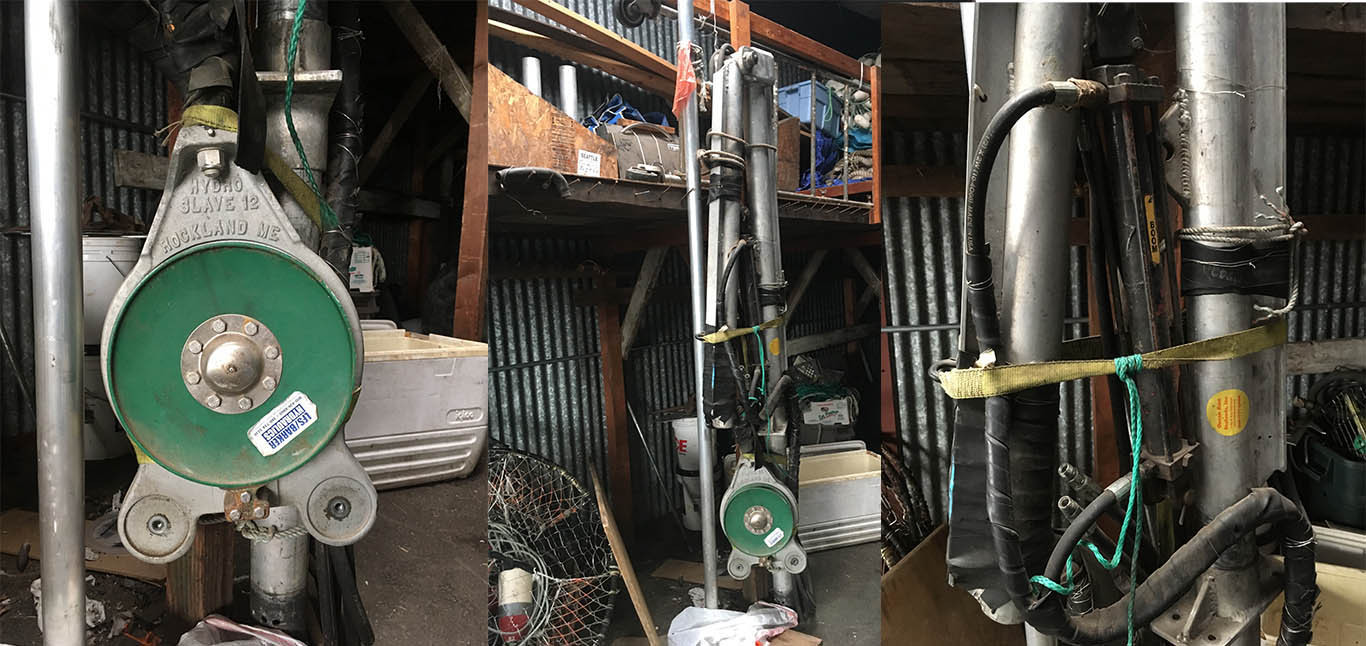 Hydro Slave Power Block, Boom, and Ram for Sale

Submitted: 9/11/19

Located in Anacortes, asking 3k. Txt 360 630 6010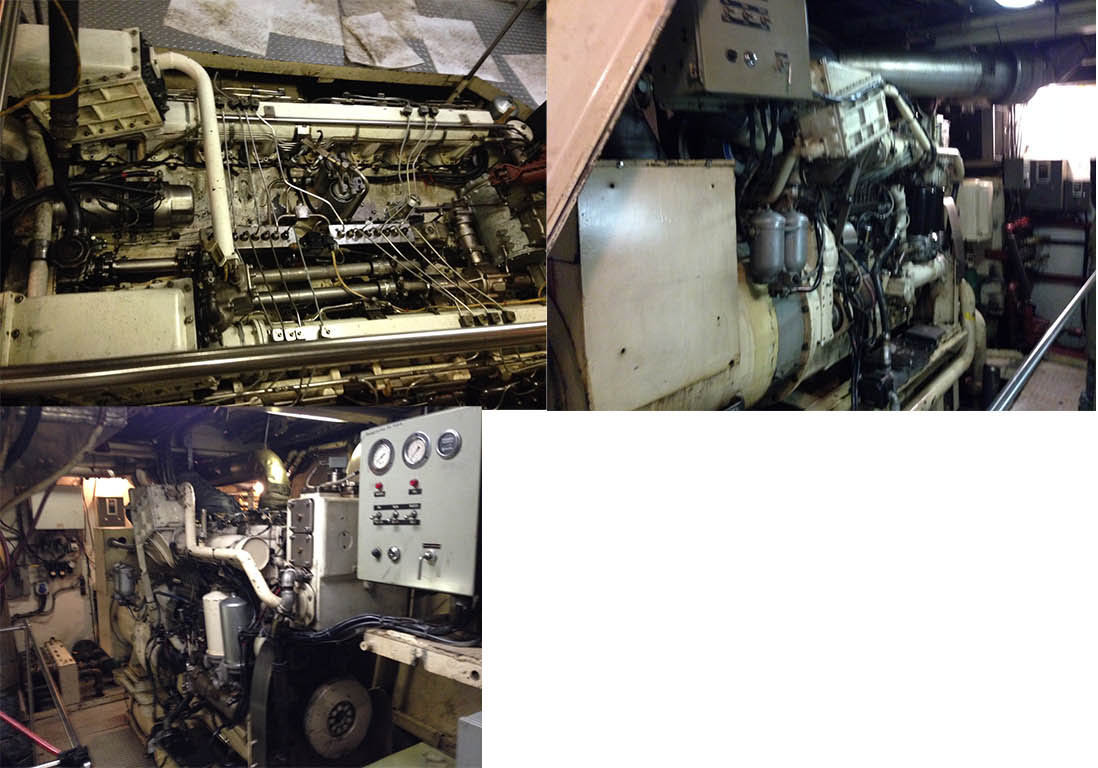 Deutz Marine Engine, Generators and Large Selection of Parts for Sale
Submitted: 9/6/19
Main engine Serial #5252611. Model #BF16M716--- (U or W). 720hp, has bad block. 200kw Aux. generator (Running take out) Serial #5153426. Model #BF6M716R. 200kw Aux. generator (Running take out). Serial #5153425. Model #BF6M716R. westergard@hotmail.com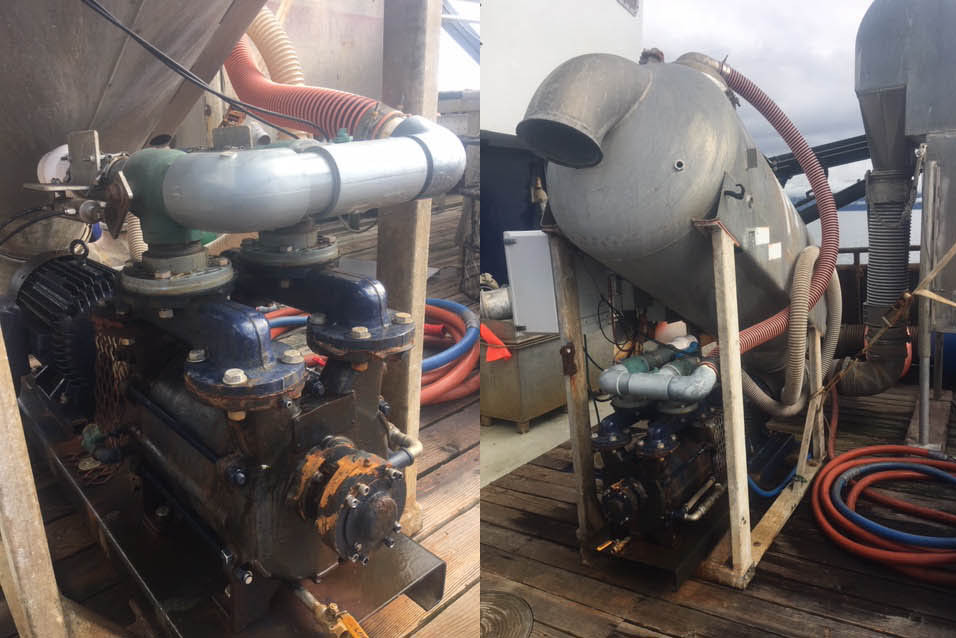 TransVac for Sale
Submitted: 9/6/19
New electric motor and rebuilt blower. In 2018. Fully automated with remote. Works great. $30,00 obo. Earl 360-430-2003


Purse Seine Wanted
Submitted: 9/6/16

450 mesh purse seine in fairly good shape. Net must be located in Washington. Phone: 253-318-4811

Ships Rigging for 36' - 40' Seiner for Sale
Submitted: 9/6/19
Aluminum mast, booms, winches, valve banks and deck machinery. Asking $8,000 or best offer. Call 907-299-0188 or 907-235-8234 or email kshores@ptialaska.net


Wanted: Power Block
Submitted: 8/29/19
Looking for 22" - 26" power block, contact Tom Lindahl at 207-542-5718.
18 inch Northwest Propeller Longline Hauler & Gurdies for Sale
Submitted: 8/22/19

18 inch northwest propeller longline hauler. Stainless sheaves good condition 3000.00. 1 set 3 spool Hasbra gurdies 2500.00. phone 707-499-4228

Looking for Simplex Brake/Clutch Handle
Submitted: 8/19/19

Looking for Simplex Brake/Clutch handles. And or whole unit. Contact Anthony Leichty 907-401-0168. anthonyleichtyklawock@gmail.com


Wanted: Tow to Bellingham, WA
Submitted: 8/19/19
Wanted tow from Coos Bay, Oregon to Bellingham, WA. 60 ft, 50,000 lbs sailboat. It's an all weather boat, I'll be on board it during the tow. Email: joedontfly550@yahoo.com or call 360-927-0590.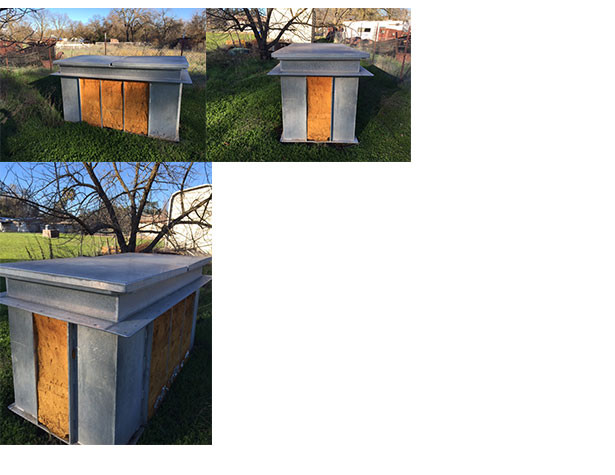 Aluminum Fish Box for Sale
Submitted: 8/19/19
Was used as a holding tank for salmon. All aluminum. Can be converted to a crab tank, or even a bait tank. Approximately 8 feet long by 4.5 wide. Please see pictures. $799. 916-608-9080.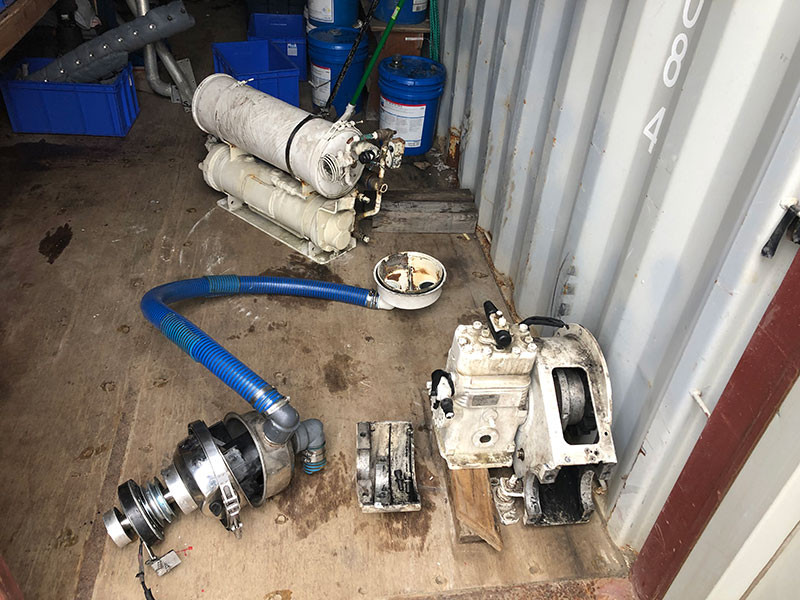 Used IMS 7.5 ton RSW- Chiller, compressor / bell housing , circ pump
Submitted: 07/13/2019
System has 4k hours on it. From a diesel drive system (Isuzu 3LB1- engine not included, was sold separately.) Circ pump was used only one season. Basically new. Rest of system worked reliably for many years. Well maintained. Also have a spare circ pump/clutch/shaft assembly. $1100 for the two circ pumps. Best offer for compressor and chiller. Located in Naknek AK. Contact: sekwurtzel@gmail.com
Looking for Nordic Hauler
Submitted: 07/02/2019
Wanted Nordic hauler cookie cutter. Call 907-723-2987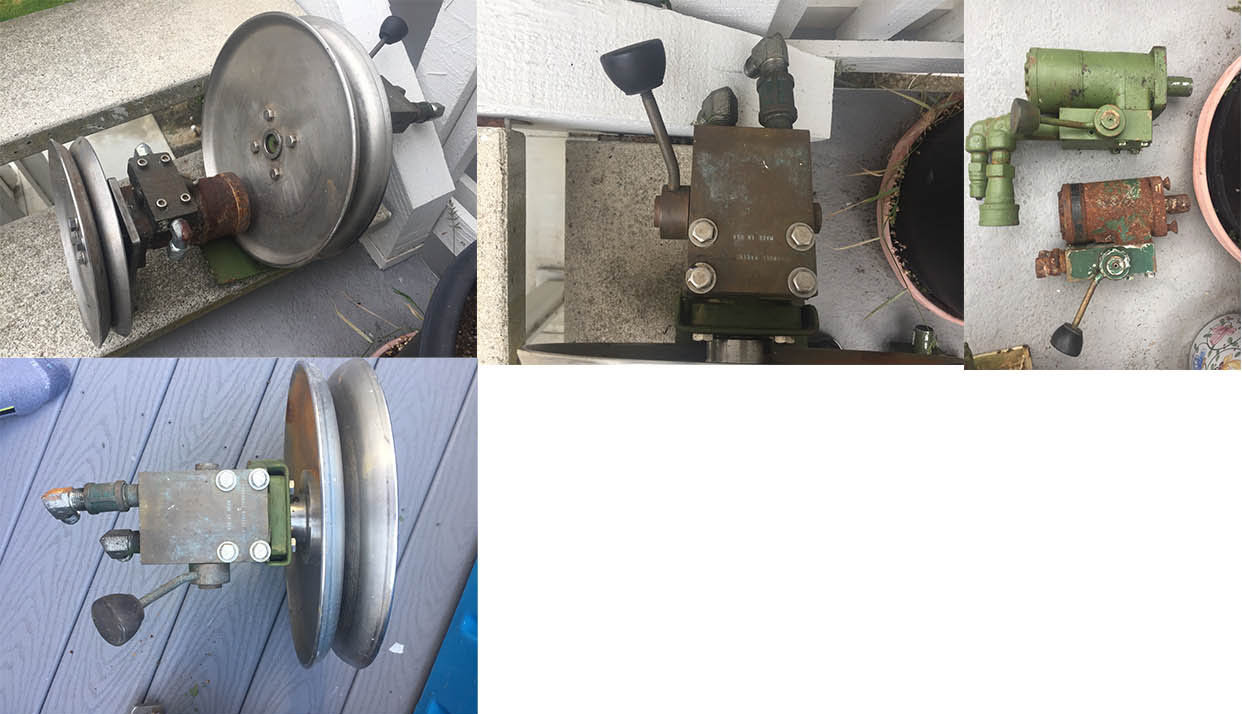 Turnbull 12" and 10" Pullers,Valve Control and Motor for Sale

Submitted: 07/02/2019
2 - Turnbull 12" Puller Complete Tuna & Longline puller - $300 or best offer
1 - Turnbull 10" Puller Complete plate with Motor Setup - $300 or best offer
2 - Extra Valve, Control and motor for 1 12" setup - $150 or best offer
Slime Eel Gear - 2 Complete sets of Gear including groundlines, trashcans and buckets - $3500 or best offer
Call Matt 949.291.5407 or email at mattwhite72@hotmail.com

Gen Sets, Compressor, Generator & More for Sale
Submitted: 06/28/2019
8 KW. Isuzu 3LD1 Gen set $ 2500. CDN.
Remanufactured head Detroit series 60 12.7 litre cam shaft , head bolts rebuilt by Detroit Diesel has not been used $2500. CDN.
5H40 compressor rebuilt by precision hermatics Calgary Alberta was spare for tuna boat which we sold $5000. CDN
3500 Watt generator used 1 season replaced with bigger one$500. CDN
40 KW Gen set with 4-71 Detroit @ 1200 RPM spare filters and injectors EtC. $4000. CDN
US buyers the Canadian dollar is at a low point these prices are in Canadian dollars. Savings are between 25 and 30 % check with your Bank.
John Farley 604-728-0842 email ocean_pacific@telus.net


Engine for Sale

submitted: 06/14/2019
Detroit 1271 twin turbo. 1800 hrs since rebuild. Asking $9,600. Call Herb at 425-883-7673.

Isuzu 110 HP D500 Engine for Sale
submitted: 05/31/19
Isuzu 110HP D500 engine. Looks to be in great condition. No rust!! Was told around 1500 hrs. Hurth gear box included. $750.00, want out of garage. Call Jim 360-267-0251
Engine and Outdrive for Sale
submitted: 05/31/2019
Engine: VP 8.1L 502 (seized)- just replaced alternator $500, fuel pump $1300, and starter $350. Outdrive: DP SX-A 1.78- Less than 50 hours! Includes complete outdrive, stainless steel props, and transom shield (inside and out). It is currently ready to pick up. 7000$ Have any questions call or text (907-617-7688)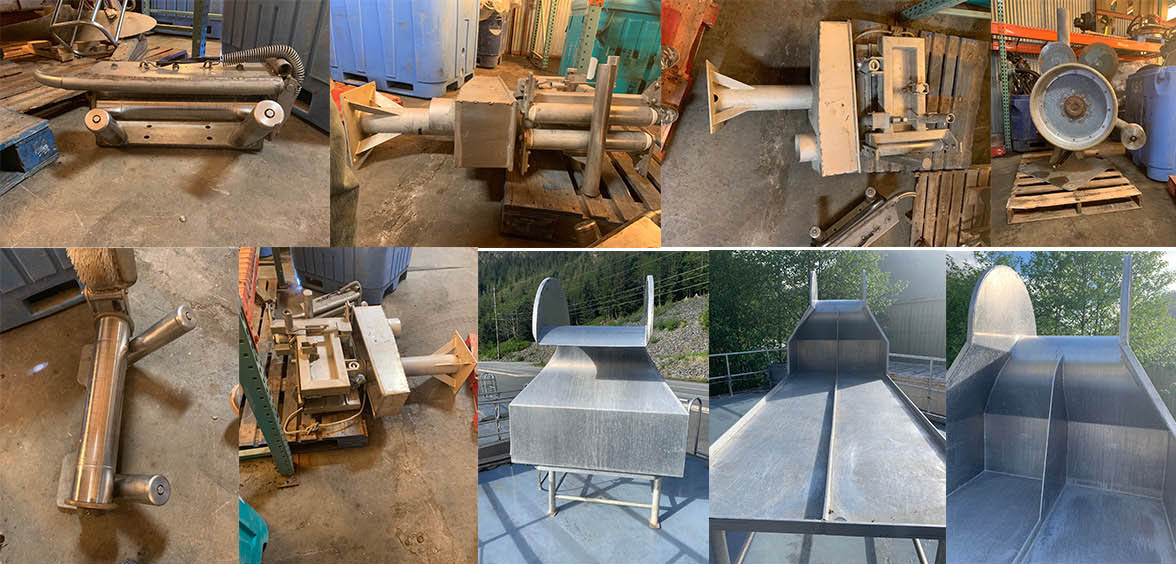 Roller Fish Stripper, Setting Table and Longline Hauler for Sale
submitted: 05/24/2019
15" Side Roller with Bait Brush $2,000.00. Mustad Fish Stripper $3,500.00. 10 Tub Setting Table $4,500.00. 24" Jk Longline Hauler with 8" fairlead double cookie cutter flame sprayed shives and tub stand $13,600.00. Located in Sitka, Alaska. For more details contact Jasper (808) 368-664seven.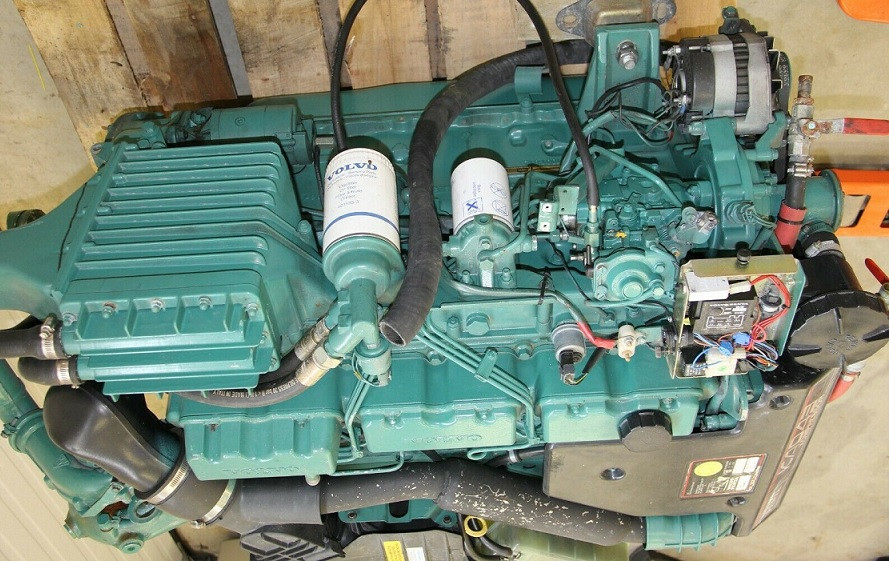 2004 KAD43-P Sterndrive for
Sale
submitted: 05/21/2019
Up for sale is my 2004 KAD43-P Sterndrive. Ready to bolt up to your DP-E Sterndrive. 2004 manufacturing date on block, This is a late model KAD43-P before it moved to the computer controlled KAD44. This unit came out of a low hour (500hrs) Guaranteed against DOA. This is a Freshwater Motor. Asking $9500. Contact : Mike Classicdream008@gmail.com

Rebuilt Detroit 12-71 TT 1200 Hrs for Sale
submitted: 05/15/2019
Rebuilt 12-71 twin turbos, Engine has 1200 hrs. Since complete rebuild. Both turbos rebuilt, rebuilt starter. Runs excellent, have a video of it running. Will start engine for serious buyers. Also available with engine is a PTO. Asking $17,000. for engine $19,000. With PTO. Located in Westport Wa. Text 360 589 6452 Rick
2 Vickers Hydraulic Pumps for Sale
submitted 05/21/2019
2 brand new Vickers hydraulic pumps. Brand new never been used I ordered the wrong ones. Asking $1000 each call 415-456-9055 erik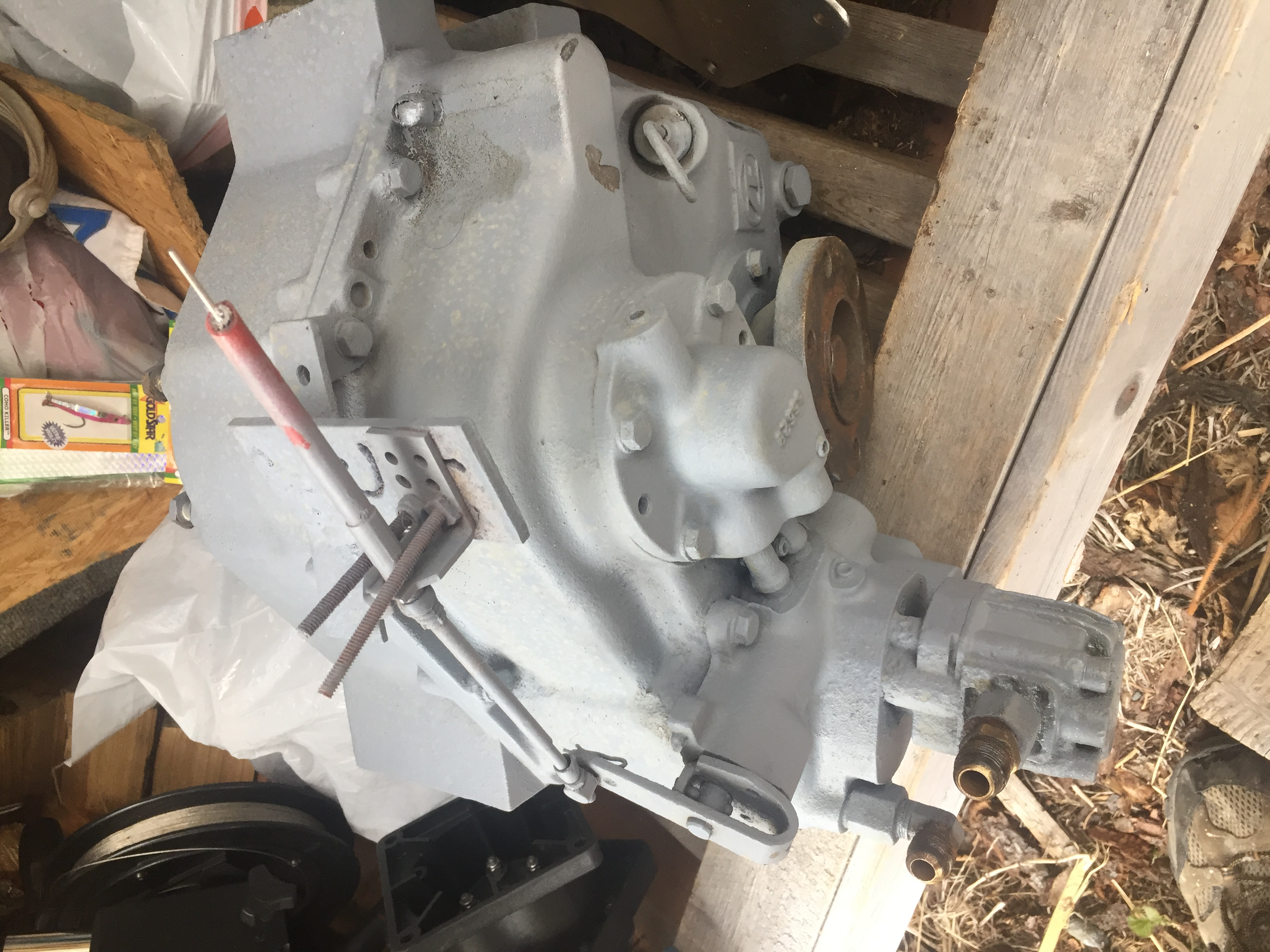 ZF Reduction Gear and John Deere 6068 for Sale
submitted 05/10/2019
I have a zf reduction gear 2.04-1 ratio with spare for parts. 2000$ obo and a John Deere 6068 with rebuilt block marine 250hp Diesel engine. Located in homer. Can bring gear to naknek. 3000$ obo 907-435-7169


Twin Hamilton Jet Drives for Sale
submitted 05/07/2019
Twin Hamilton 291 jet drives 30K for both OBO 508-317-2704 jboreland@yahoo.com
Longline Equipment for Sale
submitted 05/07/2019
For sale longline equipment hooks ,buoys and lines. Contact "JC phone # 209-480-0826 or email b17tbfbtr@aol.com thanks

Seine Drum and Stern Parts for Sale
submitted 5/3/19
p>Seine drum and stern parts for sale. Wanted tire drive for Marco 28 japoki63@Gmail.com
Electric Hydraulic pump, Tuna haulers and Hydraulic Hoses for Sale
submitted 05/03/2019
Electric Hydraulic pump, Tuna haulers and Hydraulic hoses for sale. $2000.00. Call or text Patrick Hull 503 440 0420.
Isuzu 4bg for Sale
submitted 05/03/2019
Isuzu 4bg with 35kw marathon generator end and pmg. Runs perfect only 8000 hours just upsizing. Contact Shon at 3602443432

WANTED alum Dutch door
submitted 4/18/19
WANTED alum Dutch door 30x60 quick acting levers, SS steel framed. Ben 707-367-0385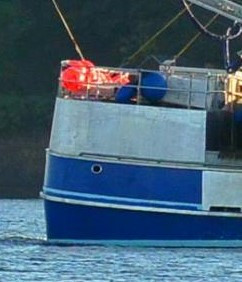 Shelter Deck and Gear for Sale
submitted: 04/17-2019
Shelter deck, table, and gear available for purchase. Asking $40,000. Call Susan at 714-401-8239.

Auto/Snag baiter for Sale
submitted: 04/11/2019
Older auto/snag baiter Comes with all stainless parts including, bait hopper and table for deploying gear, totes that keep hooks organized for storage/deployment, some gear and double hauler set up that hauls the gear as well as cleans hooks and puts back into storage/deployment totes. Pics available 2500$ Ruben 805-252-8013

Sodium Crab Lights Wanted

submitted: 04/11/2019
Want to buy 1000 watt high pressure sodium crab lights call Dugan at (907) 617-2506
Wanted IMS Hatch Mounted Blast Freeze Unit
submitted: 04/11/2019
I am looking for an IMS hatch mounted blast freezer unit or RSW. I HAVE CASH IN HAND. Mark 360-391-9161
Togiak Herring Seine for Sale
submitted: 04/08/2019
Togiak herring seine for sale. Call 208-890-2624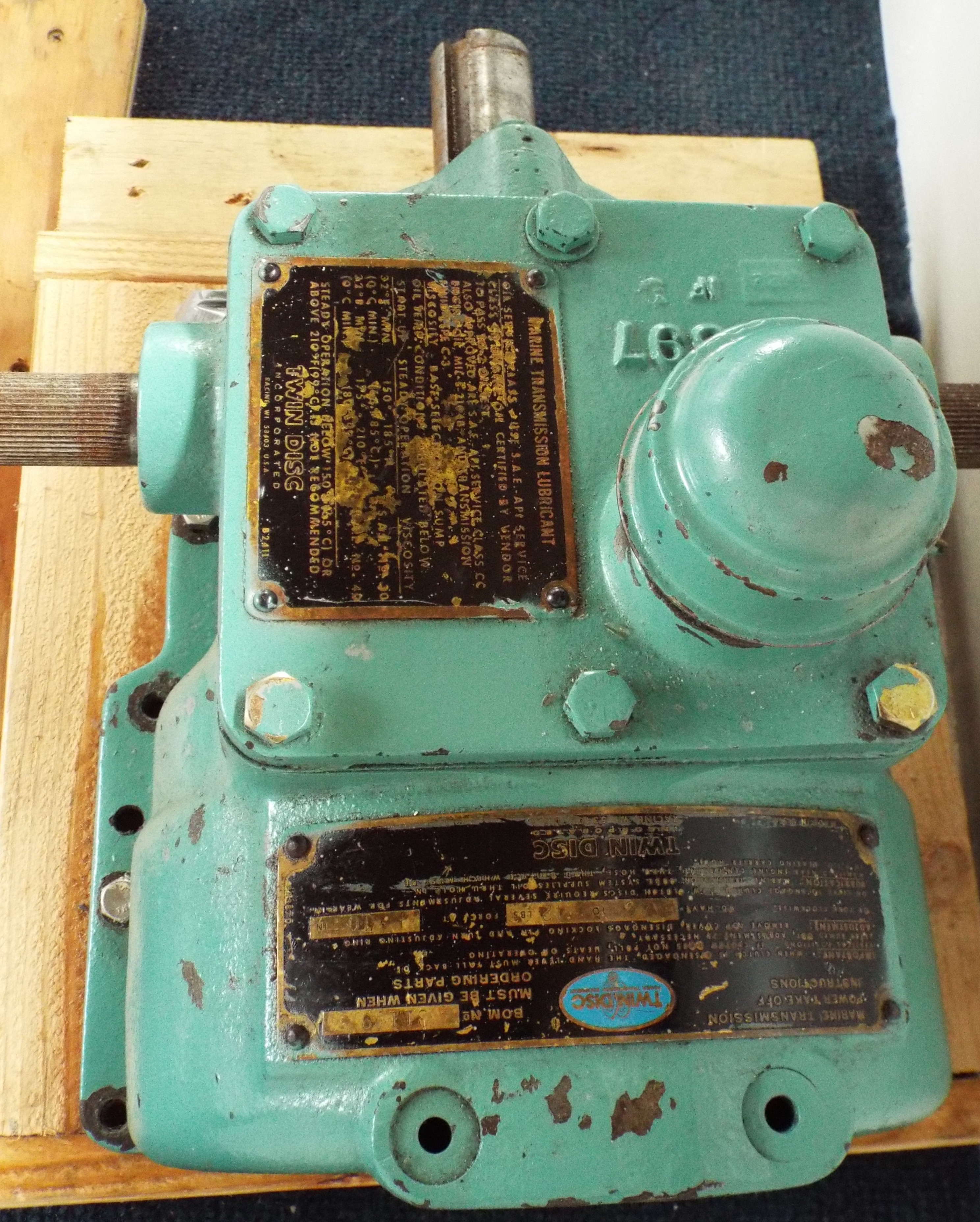 Twin Disc 509 PTO for Sale
submitted: 04/05/2019
Like New, low hour. Price: $3500.00 OBO. Contact: Tom at 907-821-3832. I do not text, so please call.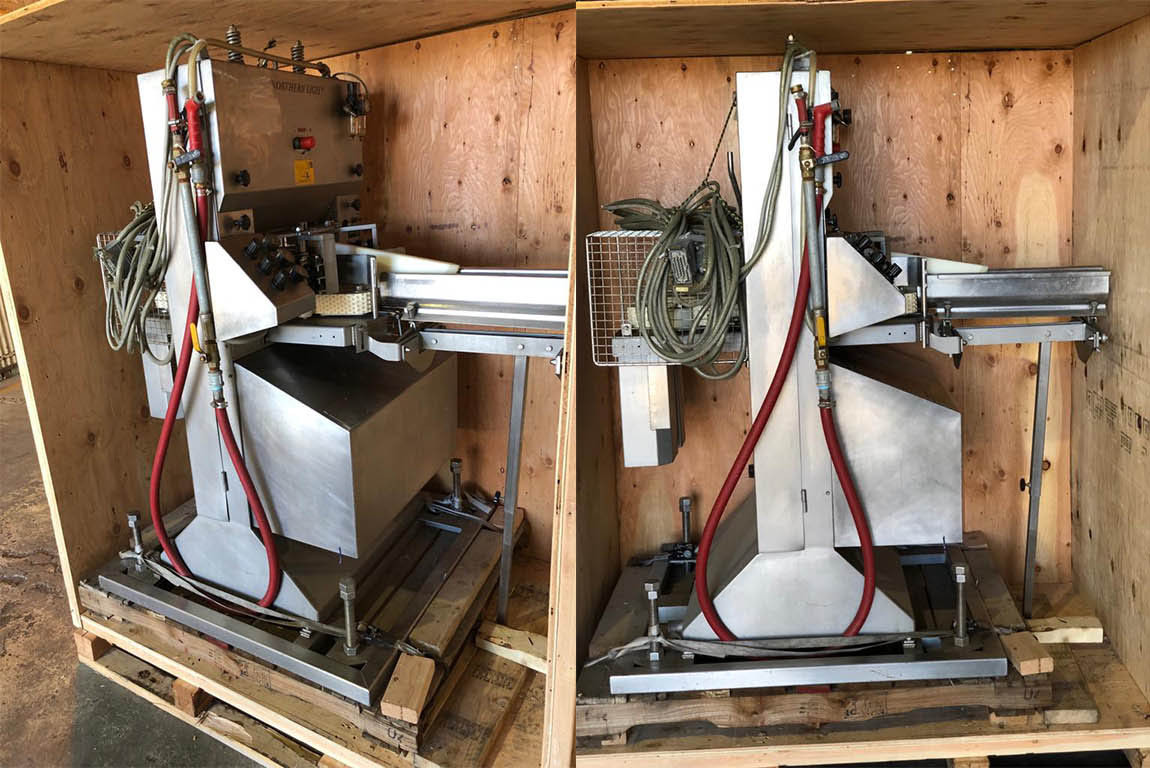 Northernlights - Carnatech 2611 Salmon Fillet Machines for Sale
submitted: 04/05/2019
Carnitech Marel CT 2611 (Northern Light) designed for salmon and other species with a similar bone structure. It is characterized by perfect cuts, high yield percentage and a large capacity with a system of band knives adjustable to each individual fish. The machine is economic, low maintenance and has a high processing compacity. It ensures maximum yield efficiency, reduced production time, improves product quality, and well suited for most sizes of salmon, trout, pollock, walleye, and other species with similar bone structure processing operations. Fully overhauled prior to shipping. Can be efficiently operated by a single worker Runs up to 20 fish per minute. 220v 3 phase. Single lane provides for quick cleaning and maintenance. Easily adjusted for different species or size grades. Suitable for medium to large processing facilities. Designed for one operator to be able to produce perfect fillets correctly. Parts are readily available from manufacturer. We have 2 units available one with the original control panel and one without. We can arrange to have a control panel built for this unit. Please contact for more information. Chad Harris. 941-237-6317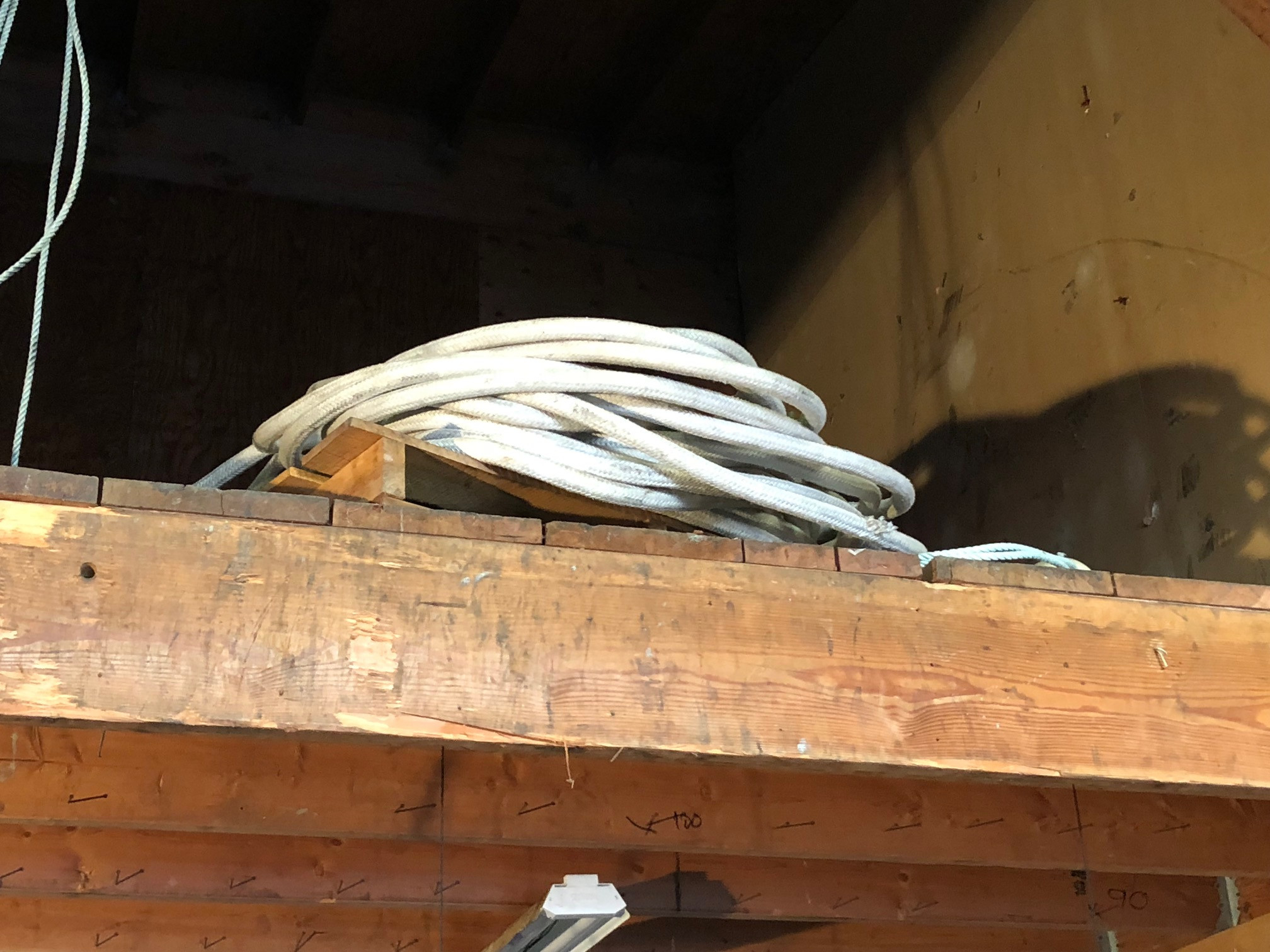 Leadline for Sale
submitted: 04/05/2019
100 ftm leadline 10lb $1000. (360) 383-7990?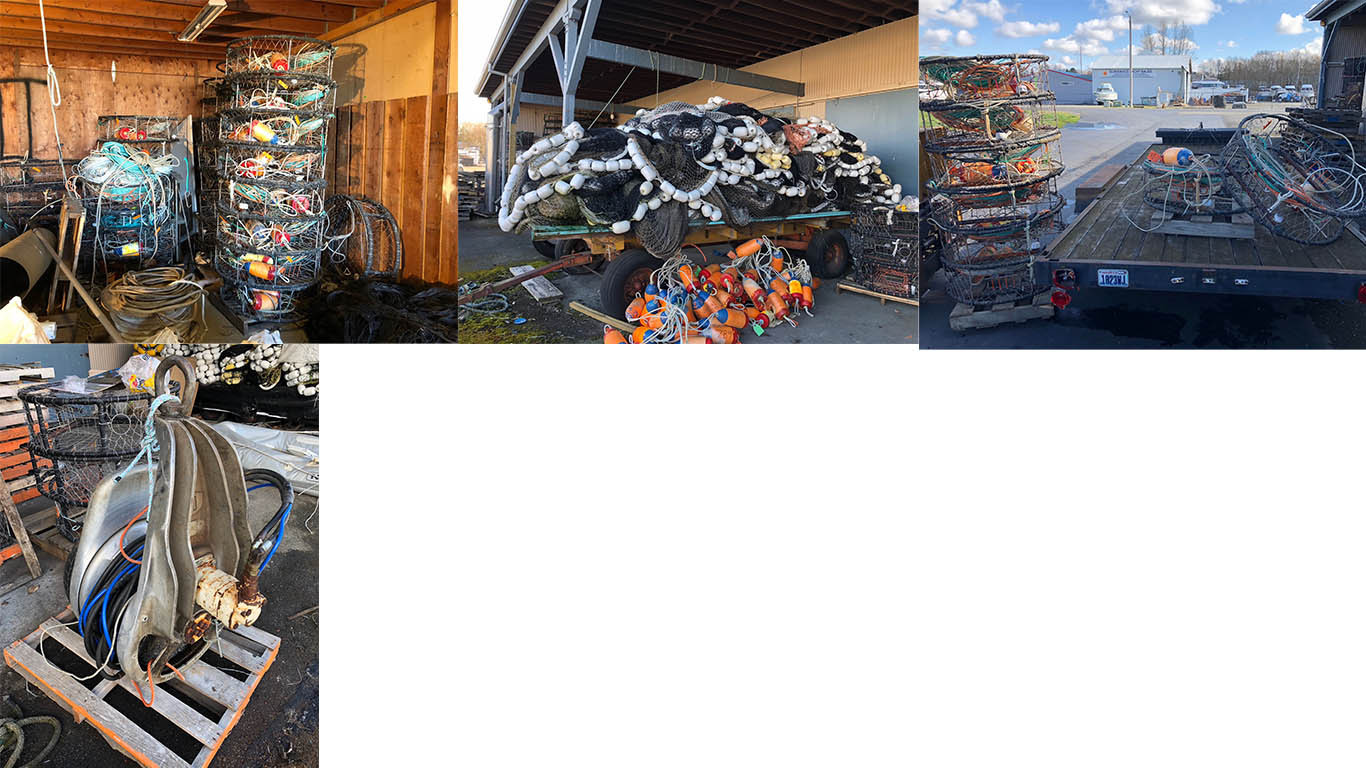 Locker Sale: Powerblock, Crab block, Pots and More
submitted: 04/05/2019
1.Marco B26 powerblock $8,000. 1.Marco crab block and David $1,000. 45-Trilogy 38" stainless four tunnel pots. $75 each. Used three seasons. Flatdeck trailer 18' heavy duty axles $2500. SE seine 250x4-1/2 strip - 12lb leadline, new specra wedge. $7500. Lots of misc hydraulic valves hose. Located in Blaine harbor. (360) 383-7990?

Misc Gear for Sale
submitted: 04/05/2019
TUNA PULLER $800; PORT AND STB SHEAR FLOATS 32"X 16" $275 PAIR; APROX 600 FT 7/8" SAMPSON DOUBLE BRAID ANCHOR LINE $600; 24" ALUMINUM STABLIZERS $300 PAIR; SEVEN STRAND TUNA CLONES $40 PACK OF 10; HEX HEAD TUNA JIGS $25 PACK OF 10; ROBINAIR VACUUM PUMP MOD 15102 $75; AMTROL MOD H93-085 REFRIGERANT RECOVERY BOTTLE NEVER USED $90. PICS AVAILABLE. DAVE 360 280 2675

Wanted Dungy Pots
submitted: 04/03/2019
Wanted - Dungy pots, 70 lb pots or less. Call Robin at 206-484-5486.

50ft Beam Trawl for Sale
submitted: 04/03/2019

50FT beam trawl for sale with side stripe net and pink net located in sitka asking $6,500. 1907-253-3993

Seine Boom and Net Reel for Sale

submitted: 04/02/2019
26' long, 3" diameter aluminum seine boom for a small seiner for sale, $1,000 OBO. I also have a net reel for a 54' boat for sale, $500 OBO. Neither of these have been used in over ten years. 360-648-3049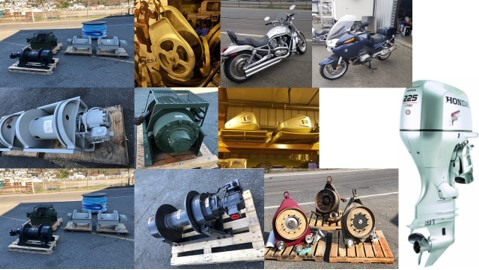 Crab Blocks, Seine Blocks, Winches, Tie Up Line, Outboards and Motorcycles and More for Sale
submitted: 04/01/2019
We have in our inventory the following: Winches 23k to 55k lbs. Marco Seine Blocks…inquire for $. Marco Crab Blocks…..$5500 to $7500. 2006 Honda 225hp outboards, we have 2 pairs with counter rotating props $7500 Each 2 ¼ in Samson Mooring Line 600ft Brend new $3000. 2002 Harley Davidson Vrod – low miles….$8000. 2007 BMW 1200rt 28k miles…….$6600. We have much more in stock. If there is something that your looking for chances we have it in the warehouse. All items are located in Seattle and are available for inspection. If interested please call Chad @ 941-237-6317 or chadharris2000@hotmail.com
Looking for 2 Strip Seine
submitted: 03/29/2019
Looking to buy a 2 strip seine with 4-6lb led line in fishable condition. Also ISO a decent snag skiff for seining. Text or call 907-942-4166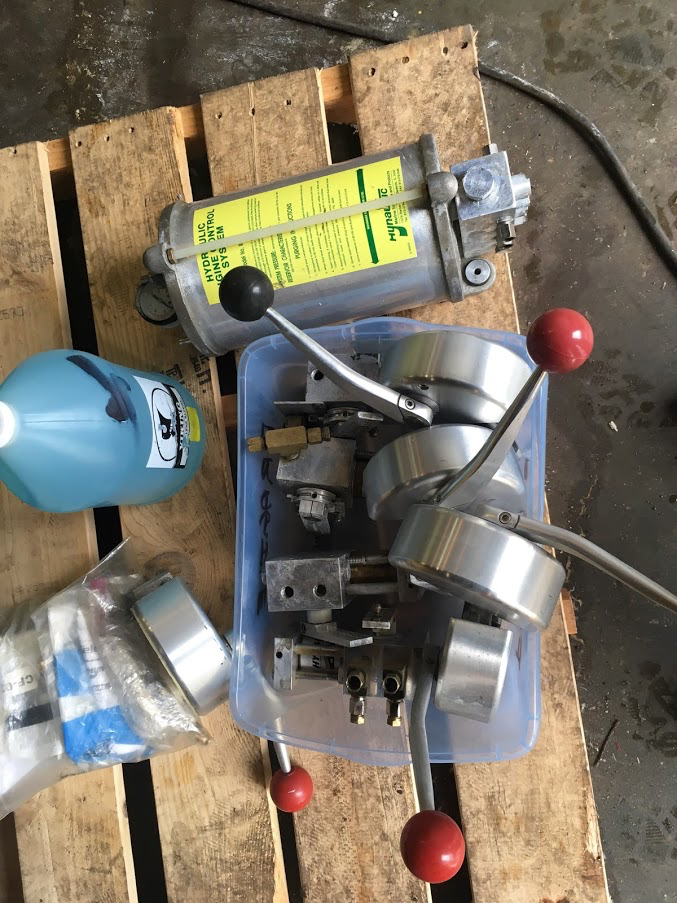 Hynautic Engine Controls $1,300
submitted: 03/26/2019
Comes with two (2) control stations. One (1) spare throttle control. Two (2) throttle slaves. Two (2) shifter slaves. Tank. One (1) gallon Hynautic fluid Rebuild kits. For purchase information, contact Peter at 425-864-1911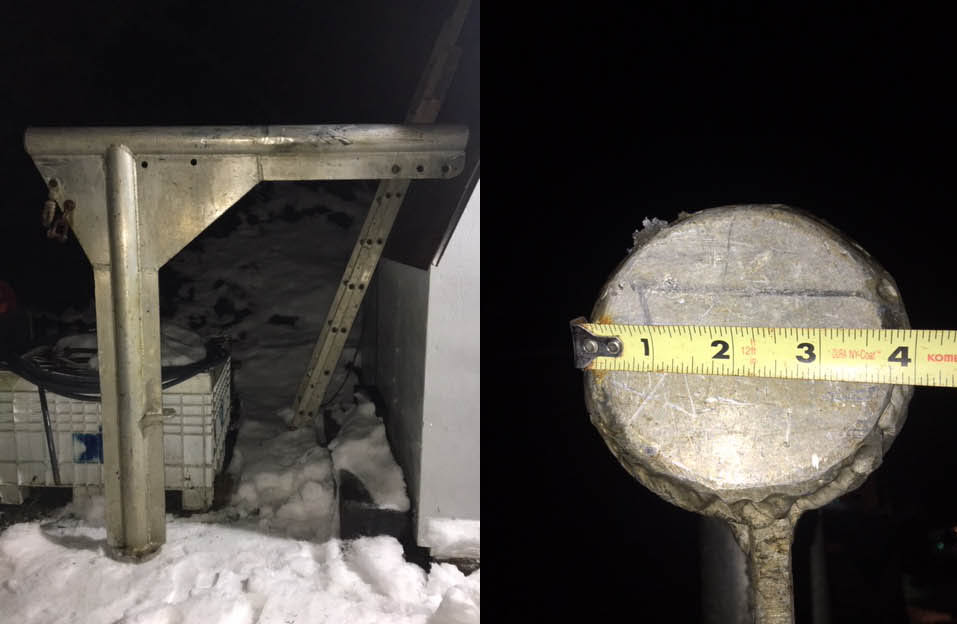 6'x6' Heavy Duty Aluminum Davit
submitted: 03/25/2019
Schedule 80 aluminum 4" wide. $1000 OBO. 9077236637 Located in Juneau, AK

375 Horsepower Isuzu Diesel and number 8 Arneson Surface Drive for Sale
submitted: 03/21/2019
The engine is immaculate and has only 5200 hours on it. The number 8 arneson drive has just had a full rebuild minus the prop shaft, but the prop shaft is on order. I'd like to get $20k Canadian for the package but I am open to offers. Call or text 250 710 7344 or email captnlance@gmail.com for photos.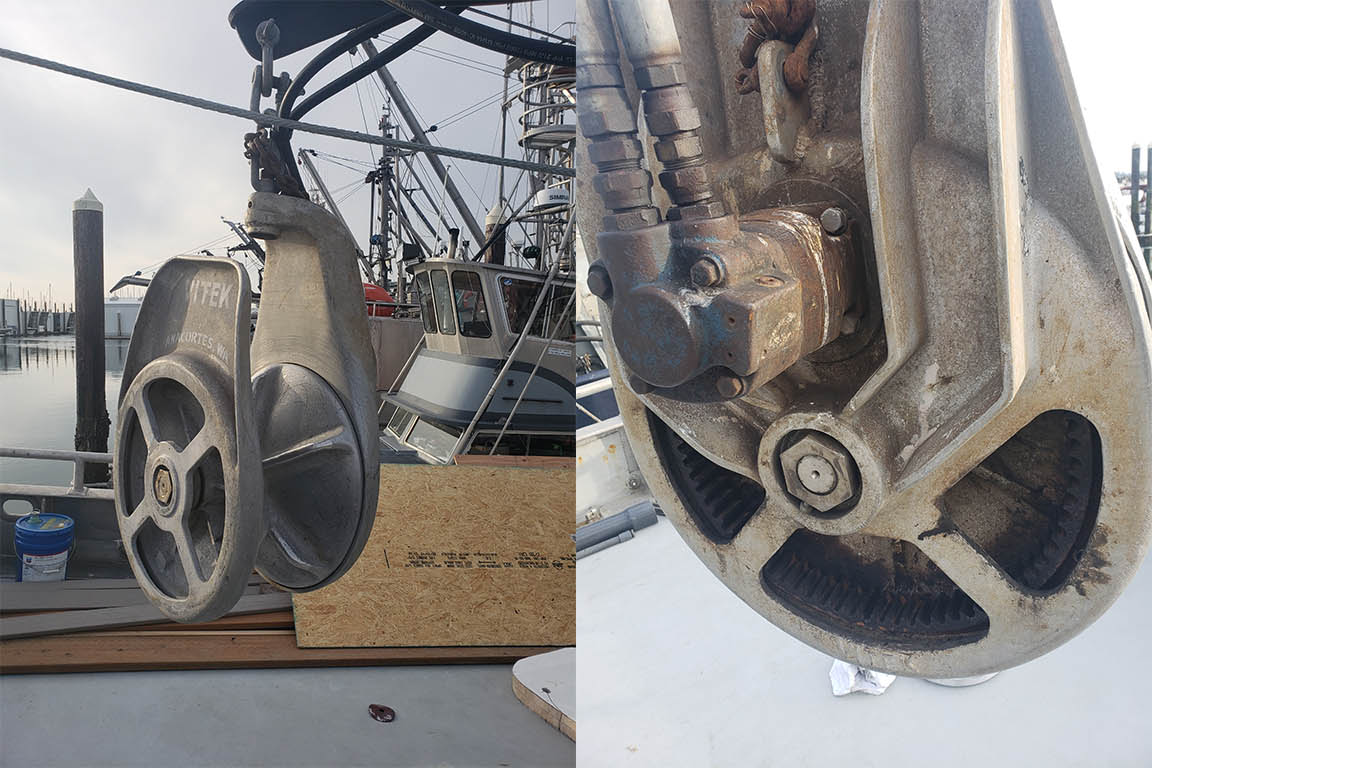 24" Powerblock
submitted: 03/21/2019
Vitek powerblock, aluminum cleats in good shape, char Lynn motor, ring gear in good shape. Located in Bellingham until April then going to Cordova. $4000.00 Zeke @ NIneO seven 253 9353
Looking for Spray Brine Freezer Coils
submitted: 03/18/2019
Looking for spray brine freezer coils matchable to a Carrier 5F40, hopefully configured for a sump. Thanks, Jim, 808-388-0834 or nattalierose@hawaii.rr.com.
2x24 Volt Volvo Penta Alternators for Sale
submitted: 03/13/2019
Both have been tested and work fine from a 72a , I have a 12 volt system so can't use them. $70.00 each or $125.00 for both nsxmod@gmail.com 425 224 6198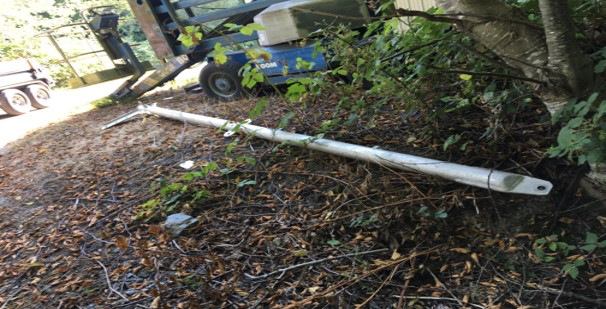 Gillnet Herring Seine Book for Sale
submitted: 03/13/2019
This boom was used on a gillnetter for Herring seine. It is a total of 15' long with 4" Aluminum pipe. Email with questions. elcj@frontier.com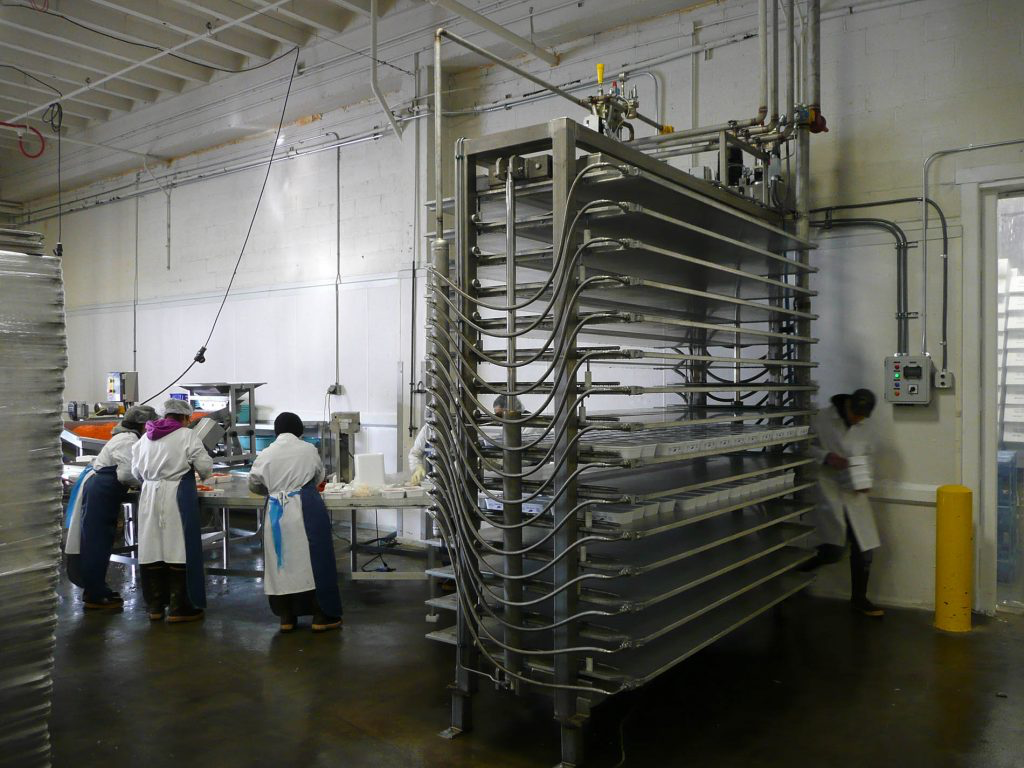 (2) Highland Refigeration Plate Freezers for Sale
submitted: 03/07/2019
(2) Highland refrigeration plater freezers, like new condition, mfg in 2014, used approximately forty-five times, warranty available with professional installation, 14 station, Freezertech 80" x 48" plates, digital control panels included, complete build specifications upon request, located at Delta Marine Industires, Seattle WA. Contact: Phillip Wertheimer, pwertheimer@comcast.net, c. 206-819-6780, www.deltamarine.com
Looking for Capilano Steering Helms
submitted: 03/04/2019
Wanted to buy three Capilano steering helms. My older helms no longer serviceable. 907 784 3650 steelhed3@gmail.com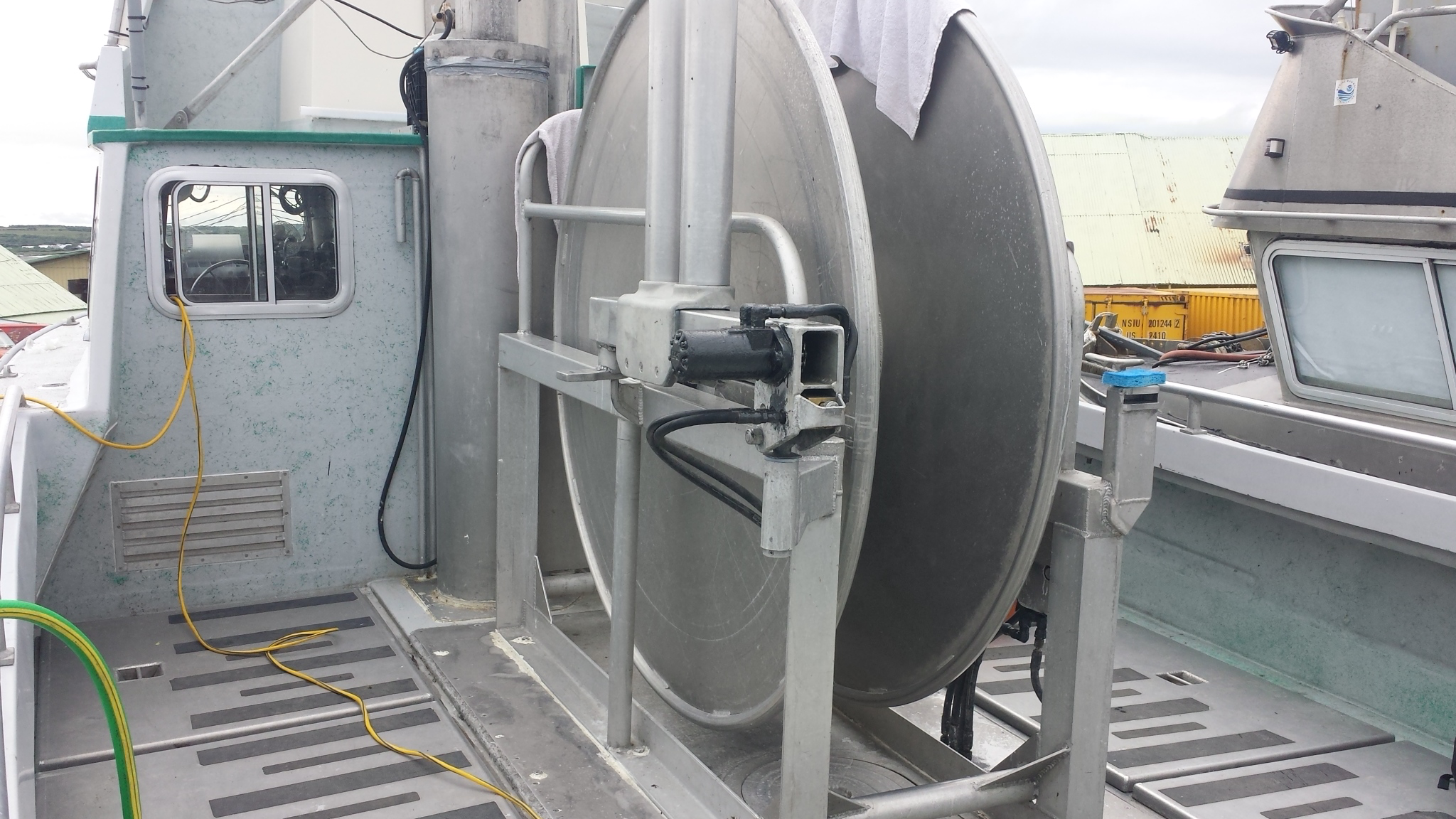 Bristol Bay Drum by Maritime Fabrications for Sale
submitted: 03/04/2019
Skinny drum that holds 200 fathoms. Automatic levelwind My guess drum is 6 ft tall by 36 in wide. Drum runs and works perfect. Still on boat. Naknek area Asking $12,000. 214-912-8723
Crab/Shrimp/Cod Bait Available
submitted: 02/27/2019
60lb boxes of Mink Carcasses pallets available .45/lb in Dutch Harbor and .35/lb in Mount Vernon. 360-599-2166
Airport Crab Pots for Sale
submitted: 02/25/2019
Airport crab pots. 296- 38" 100 lbs, 2 tunnel, 4 escape rings. 3yrs old always stored inside. Pots are in great shape located in Westport, Wa. (No lines or buoys) $125 each. Email-seineboat@gmail.com
Wanted Dungeness Pots
submitted: 02/25/2019
Dungeness pots any size any amount any size weight call Jason 907-942-0278
Looking for Bristol Bay Gillnet and Levelwind
submitted: 02/21/2019
BRISTOL BAY GILLNET DRUM AND LEVELWIND. CALL NIK 1-360-302-7897
ISO - Seine deck winch for 58ft boat
submitted: 02/21/2019
ISO- Seine deck winch for 58 ft boat. Chad Poppe 907-321-3418
Complete Autobaiter for Sale
submitted: 02/21/2019
We have a complete autobaiter off a 154ft freezer longliner in excellent shape $50k. Miron Call only 9072990826.
Pilkington Seine Winch for Sale
submitted: 02/21/2019
Hydrostar Motor. $5500 .Call 360 202 3368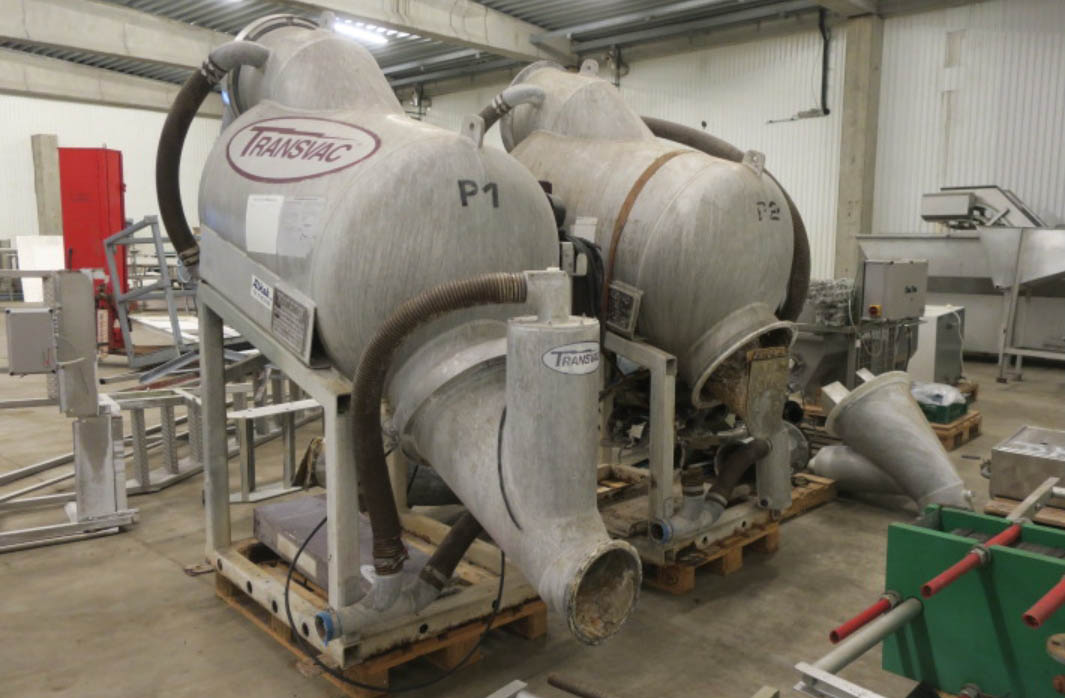 Twin Transvac 3315E Fish Pump for Sale
submitted: 02/15/2019
Twin 3315 Transvac. Electric drive motor, coupled to Sampson liquid ring pump. Includes suction hoses, and all the associated automation controls and valving. Has not been run in a few years. Currently dismantled and paletized for shipping. Was used shoreside in an indoor facility. $30,000 207-350-6511

Kato 40kW genset Detroit 4-71 engine, $3000 OBO
submitted: 02/13/2019
Kato 40kW generator. 4/71 GMC / Jimmy / Detroit. Good for marine tender, seiner or use the engine for REPOWER swap of other equipment... boat, crane, tractor. Genset output has not been load tested. Video of running engine: https://photos.app.goo.gl/hNSw... Photos at: https://photos.app.goo.gl/61de... Has about 1996 hours. Former FAA backup genset so hours are mostly maintenance runs. Cutler Hammer 200 amp box. One or Three phase possible. Whisper muffler and large radiator. Tow it. Mounted on convenient steel frame trailer; 2" ball and picking eyes. Contact Keith at Gwin's Lodge Cooper Landing AK mo. 907-398-3985 Email Office@GwinsLodge.com
Looking for Aluminum Mast
submitted: 02/13/2019
ISO aluminum mast. 707-951-0748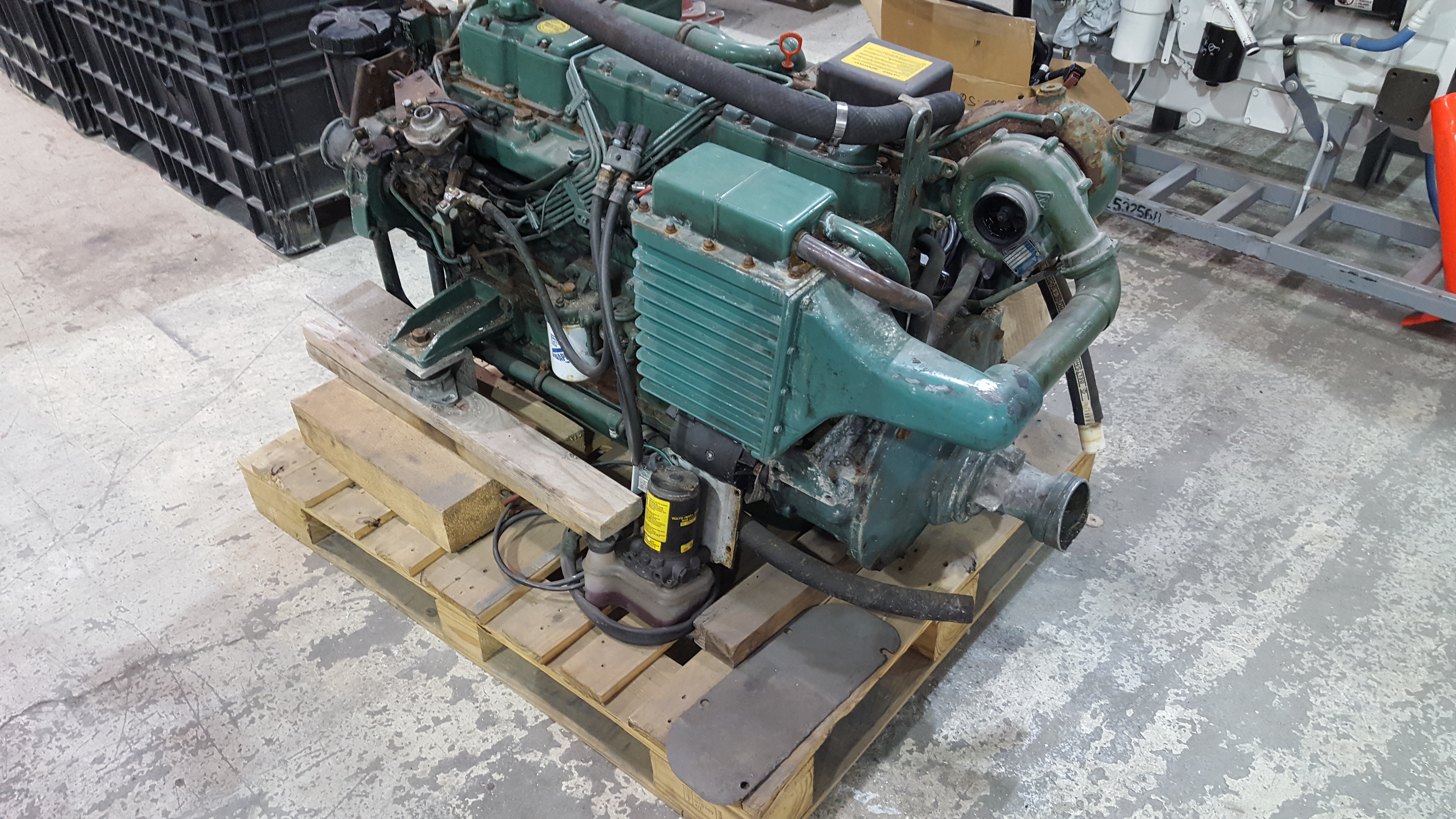 Two Volvo TMAD41A 200 HP Engines for Sale
submitted: 01/28/2019
Two Volvo TMAD41A 200HP engines, one with 3700 hours, the other with 3600 hours. Taken out to repower with more HP. $5000 each OBO. Engines are in Anchorage, call or text 907-830-8132 or email bhopkinsak@gmail.com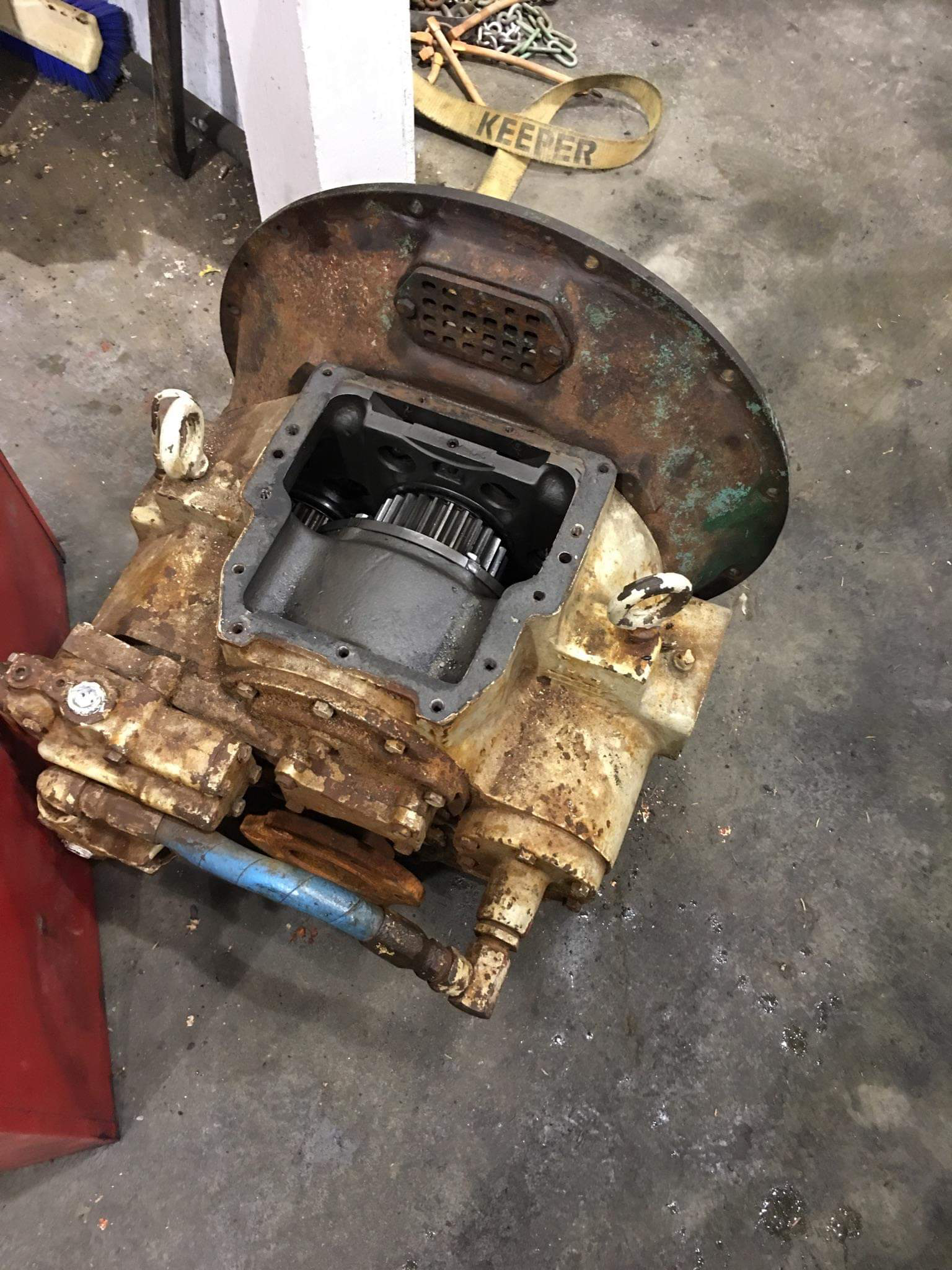 Two Twin Disc MG509 Reduction Gears for Sale
submitted: 01/28/2019
I have two twin disc MG509 reduction gears with 2:1 ratio. $5000 each. Only selling because I switched to 3:1. 907-539-1750.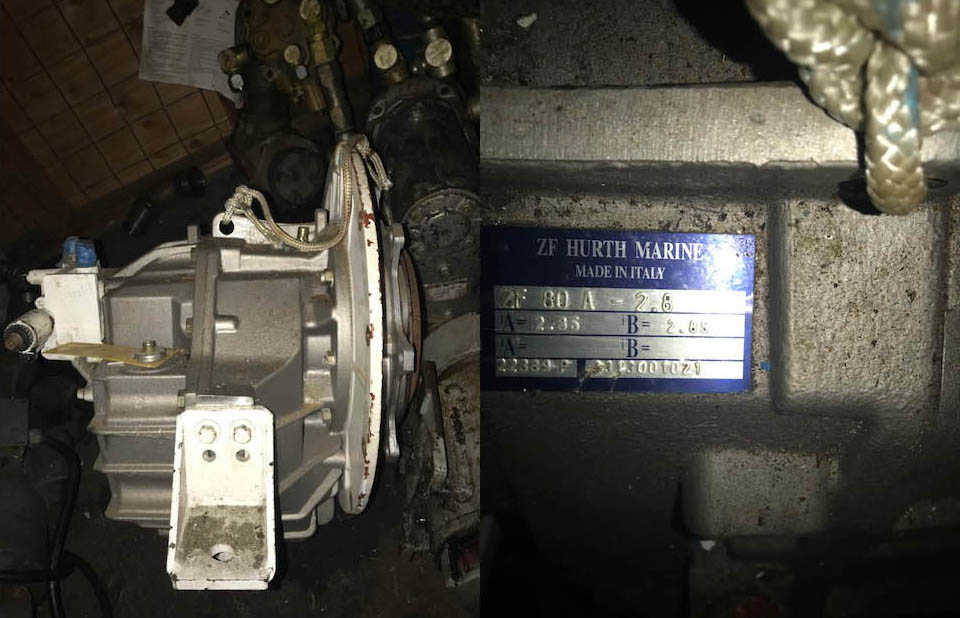 Zf 80a Reduction Gear for Sale
submitted: 01/23/2019
Zf 80a reduction gear unused $1200. Location Bellingham. 206-941-9442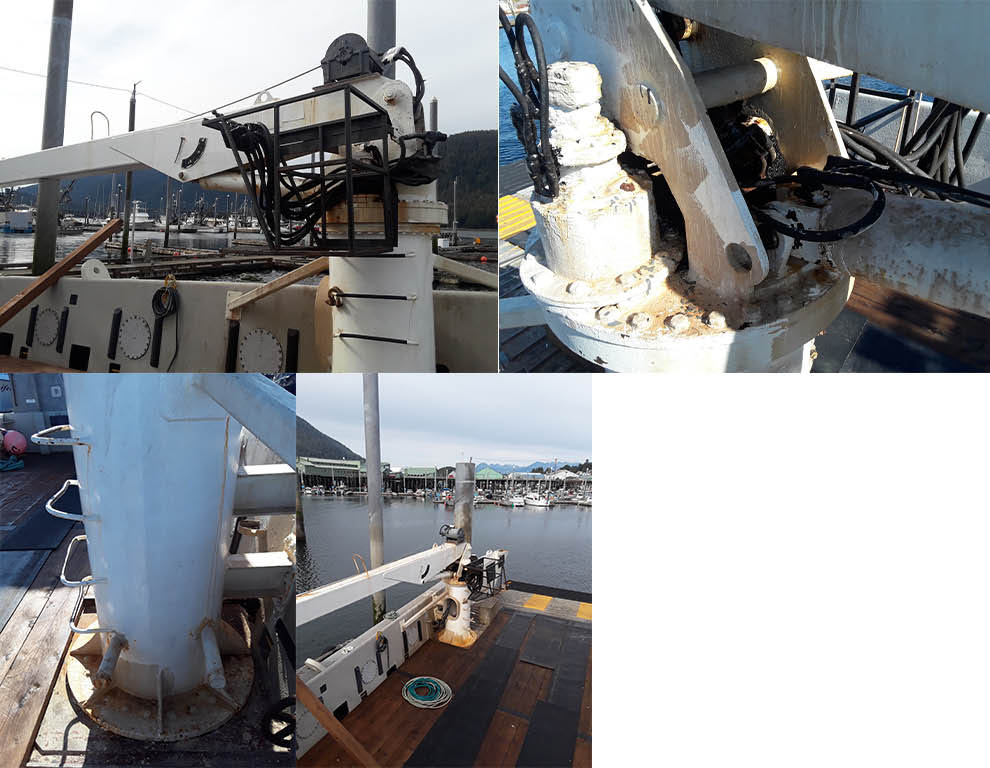 2003 North American Crane for Sale
submitted: 01/23/2019
45ft Reach capacity. 12,000lbs picking ability. Comes with 2-1 optional block. Full 360 swing ability. 36" diameter pedestal. Braden Gearmatic winch. Contact JR for pricing at 907-500-8017
671 N Series for Sale
submitted: 01/18/2019
For sale 671 n series low hours. Shrink wrapped in a pallet ready to ship. 907 660 7627
Cummins Diesel Generator for Sale
submitted: 01/18/2019
800kw. 600volt. Cummins diesel generator. QST30-G2. Generator is like new with very low hours, was standby unit. Remote radiator. pictures coming on request. Sherman Hussey sherman@industrial-bay.com 1-519-267-5203
Looking for a PWS Seine
submitted: 01/18/2019
225FM sewn on. 2-3 strip. Stuck corkline. Prefer light lead line less than 12lb. I can build what I want from a net from SE or Kodiak. All nets in decent shape will be considered. Dan 602 four five one 0889
SCR Diesel Exhaust Treatment Systems for Sale
submitted: 01/16/2019
3 each SCR Diesel exhaust treatment systems (unused) originally designed for EMD engines. Email Andy.Carr@eveningstarfisheries.com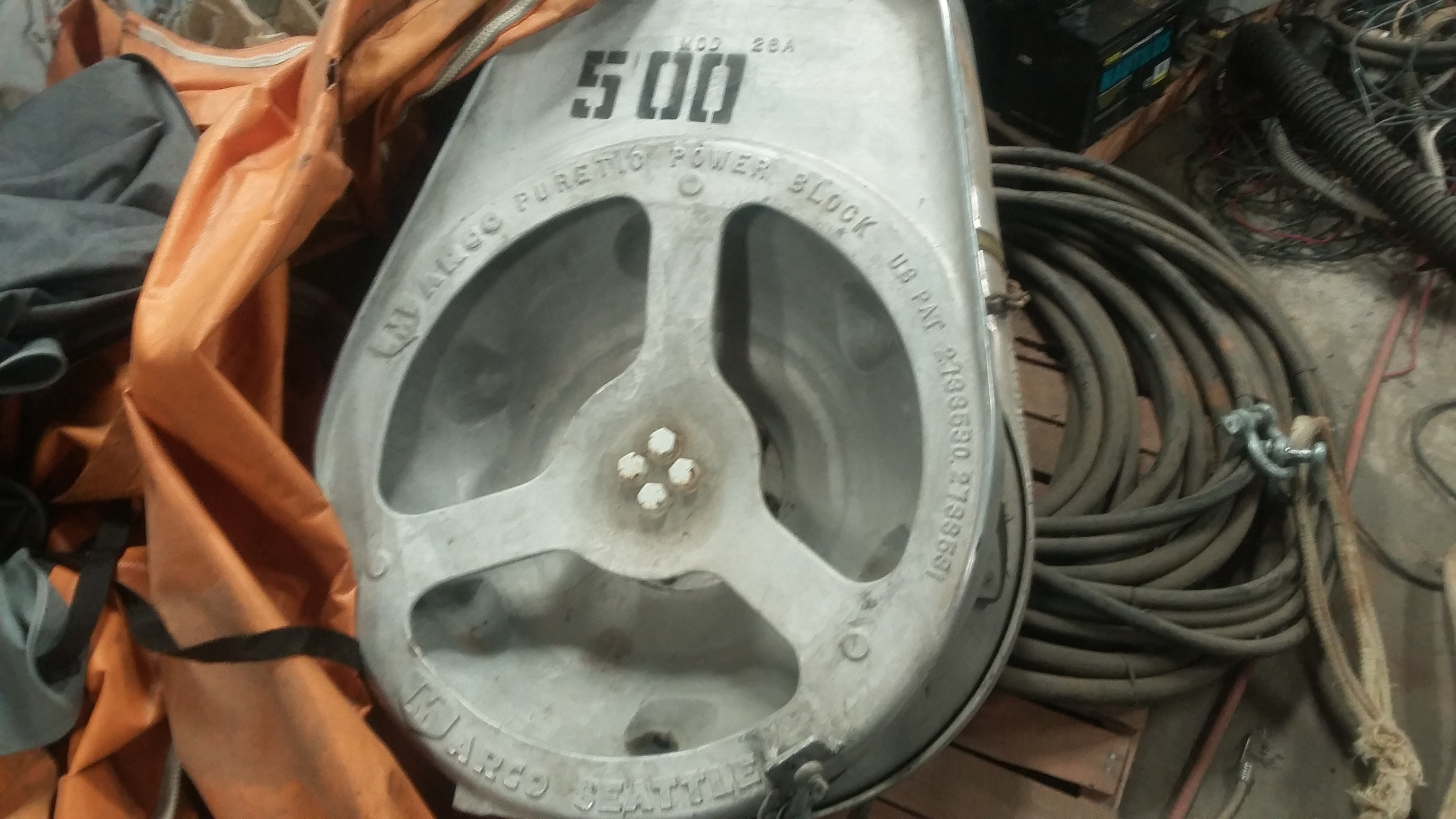 For Sale 26A Marco Power Block Unused
submitted: 01/16/2019
MARCO POWER BLOCK 26A unused. $9,500 obo. Diesel hydraulic pump available. Pleases contact Tommy at osmsinc@gmail.com or phone, text 916-539-8199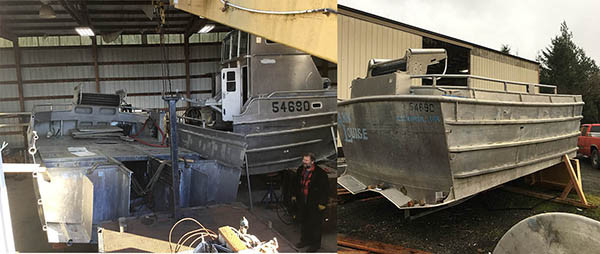 Stern Section of a B.B. Boat for Sale

submitted: 01-23-2019
Stern section of a B.B. boat 12x14. Flush deck 16 fish holds in 8 hatches All mechanical for boat is included from exhaust to rudder. 8.3 Cummins 430hp 3800 hours. Will sell all or part. Power roller NOT for sale 25,000. kabothfish@gmail.com